Diorama Arts Studios, Euston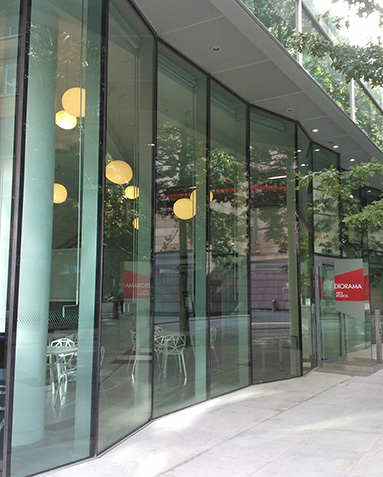 Diorama Arts Studios, 201 Drummond Street, London, NW1
Moments from Euston, Diorama Arts is a purpose-built arts centre with newly refurbished studios.
For over 30 years, Diorama Arts has been collaborating with theatre companies, artists and independent organisations. Diorama started as an art collective in the seventies, and became known for involving artists like Elvis Costello.
Now a vital local resource, having supported Camden's arts since the 1980s, offers a selection of state of the art studios in Euston.
This is an ideal location for anyone working in or visiting London, with numerous transport links across the capital and to the rest of the UK within walking distance.
Directions
When getting to Diorama Arts: the studios are on the opposite side to Warren Street within Regents Place. Just look out for the red 'Diorama Arts' sign opposite the junction of Drummond Street and Triton Street.