City Academy's Drama Schools are our premier acting courses and have been designed to offer the experience, expectations and demands of theatre school.
Based in central London, Drama School is formulated around the core skills of performance training; including Acting classes, Screen Acting lessons, Voice Training and Movement workshops.
Run at the purpose built Diorama Arts Studios in Euston, London, the course takes place over seven consecutive Saturdays with a Sunday Showcase Performance. Each Saturday is a full day of Drama School training, from 9am to 6pm.
Who is The Drama School for?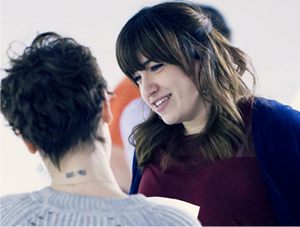 For those who are looking for more intensive training than an evening class. The Drama Schools are multi-discipline and offer a comprehensive insight into professional actor training. Many view the courses as a bridge to full time theatre schools, others as a challenge and an exciting opportunity to explore their creative side. 
City Academy is open to everyone over 18 and we are proud of the wide age range that City Academy accommodates.