Full of history, hidden gems, beautiful parks and home to Sherlock Homes - Marylebone is one of the most infamous areas in London. We've recently started running a range of Singing Lessons in the neighbourhood (at Rudolf Steiner House), and to celebrate we wanted to provide a run-down of the things you shouldn't miss out on if (and when) you find yourself that side of W1...
1. Sherlock Holmes Museum | 221b Baker Street, NW1 6XE
This boutique museum is the kind of museum you were excited about for school trips. It's run privately and is the official ODE to the world renowned fictional character – Sherlock Holmes. Upon entry, you're greeted by 'Doctor Watson' wearing his bowler hat and attire. Here you'll find an exact replica of Sherlock's study, folders of fan letters addressed to the man himself, murder weapons and more. In fact, every aspect of the museum lets visitors travel back in time into this imaginary world we loved in the books and on screen.
2. Regent's Park | NW1 4NR
Regent's Park is world famous and there's no denying why. Even on a scorching hot summer's day (when we have one) this park doesn't seem to get as noisy or busy as Hyde Park and we count that as a blessing. Beautiful flowers spread across 410 acres, cafes and The London Zoo – what's not to love? It's a bit more civilised which makes it the perfect spot for a quiet picnic. Last but not least, in the summer it hosts Regents Park Open Air Theatre which features fantastic plays. Outdoors.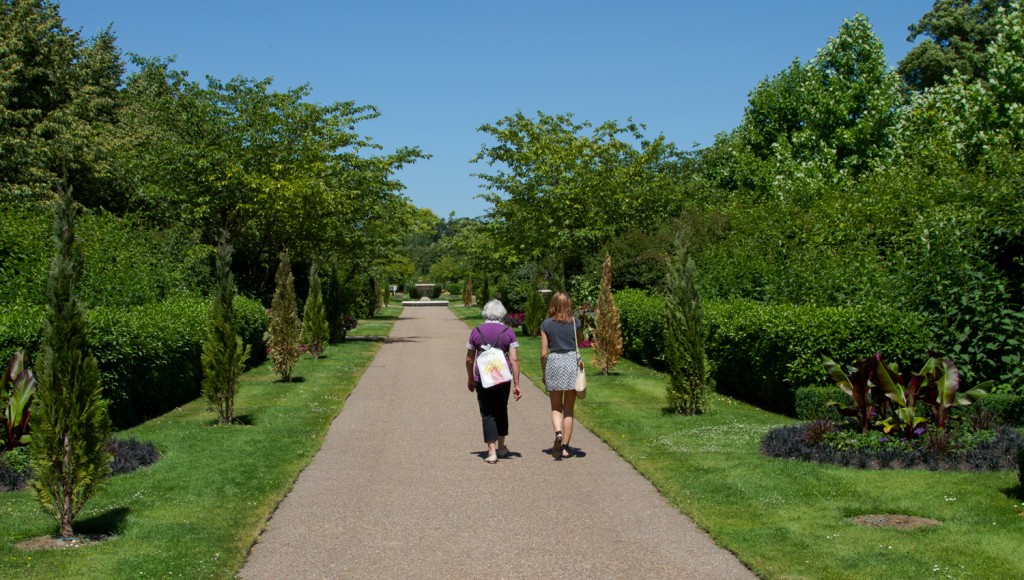 3. The Cockpit Theatre | Gateforth Street, NW8 8EH
This fringe theatre presents and produces shows and events on a regular basis. The shows they put on are varied and they aim to support emerging companies as well as the re-imagining of old classics. It was built in the seventies and is still going strong.
4. Wallace Collection | Hertford House, Manchester Square, W1U 3BN
A prestigious art collection (pictured; top) open to the public and one of the city's secret gems. It features 25 galleries displaying  18th century French paintings, furniture and Old Master paintings. Located in a luxurious townhouse, the ambience is approachable and unpretentious. Oh, and it's free to enter.
5. Daunt Books | 83 Marylebone High Street, W1U 4QW
This original Edwardian bookshop is every book lovers' dream. It mostly specialises in travel books and is rumoured to be the first custom bookshop in the world. The interiors are grand, featuring high ceilings, oak galleries and regal skylights.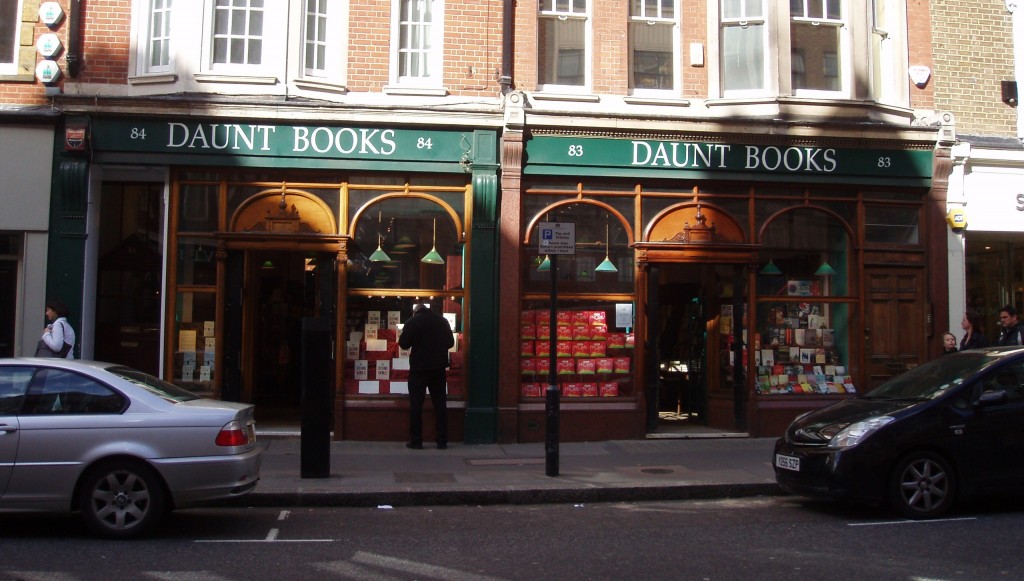 6. The Ivy Café | 96 Marylebone Lane, W1U 2QA
They Ivy - one of the UK's most famous dining institutions (and popular with A-list celebrities) have just launched the The Ivy Café, a more informal eatery with the same standard of food but friendlier on the wallet. It showcases a café-style menu with breakfast, lunch, cream tea and dinner. You'll be spoilt for choice with dishes such as crumpets served with Marmite for breakfast or an A La Carte menu offering chicken liver parfait with caramelised hazelnut or  a cherry and Szechuan pepper compote. Fine dining at a fraction of the cost.
7. Les Providores and Tapa Room | 109 Marylebone High Street, W1U 4RX
An exquisite restaurant which brings classy Antipodean fusion cuisine to Marylebone whilst housing the biggest list of premium New Zealand wines in London. Split over two floors, downstairs is the more informal area which is a firm favourite of the locals for brunch (especially for their Turkish eggs), as well as a big selection of tapas. Upstairs is perfect for an intimate special occasion and focuses more on fine dining.  By the way, don't confuse Tapa with tapas (small plates), because  it's actually a type of tapestry, one of which is on display on the back wall in the restaurant.
8. L'atelier des Chefs | 19 Wigmore Street, W1U 1PH
'An interactive cookery school with lessons by professional chefs on global cuisines and techniques'.  We can vouch that their courses will be fun, informative and oh so tasty. Learn how to make dim sum, fresh pasta, steak, sushi and much more from scratch, plus - you get to eat what you've prepared when it's all done with your group. You don't have to be a culinary pro to make a 3 course fine dining meal, one thing is for sure though, you'll be eager to host a dinner party and show off your new skills to friends. Classes start from £15.
9. Wigmore Hall | 36 Wigmore Street, W1U 2BP
An exemplary international concert and recital hall that specialises in solo classical performances and chamber music. You can find early music and classical song to chamber music and jazz from soloists, soprano and piano duets as well as group and orchestral performances. A full brochure of performances and schedules is available to download from Wigmore Hall's website.
10. Carousel London | 71 Blandford Street, W1U 8AB
A remarkable event space and restaurant hosting one of a kind culinary experiences, pop ups and guest chefs.  You can expect monthly exhibitions from up-and-coming talent in their Upstairs gallery space, video installations, film screenings, spoken word poetry, live acoustic sets, theatre workshops, yoga brunches and much more. Keep up to date on what's in store by checking their website.