Fancy a creative staycation? There's not much sand to get between your toes in Central London come Summer but this city off-duty has so many incredible ways to give you that holiday feeling and reconnect you with what makes you, well, you.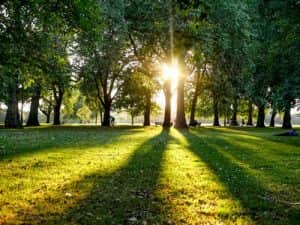 Find new sights, sounds, and people to inspire your creativity. Laze over hazy park lunches, explore quiet cobbled streets deserted by City workers and have an unforgettable experience on your doorstep this Summer.
Here are our top five reasons to skip the jet lag and give yourself a pat on the back for sustainability by indulging in a well earned creative staycation.
1. Meet new people on your staycation - Get to know some of your 9 million neighbours
We know London is busy but we also know why - because it's the greatest city in the world (biased, us?). Everyone wants to join us for work, holidays, study, and some even stay for good.
Yet, according to a Time Out City Index Survey, 55% of Londoners expressed feelings of loneliness. So, rather than tearing off to foreign climbs, taking part in an activity with like-minded Londoners is a great way to cast your social net further than work and weekends!
Spending time with people is good for your health and maintaining new relationships can only be positive. Carve out some precious annual leave to meet your fellow Londoners. You never know, it could result in less loneliness in the long term - making it well worth the investment.
2. Get adventurous - When a wild ride on the Central line doesn't cut it
You don't necessarily have to climb, swim or fly your way across land, sea, and sky to get that coveted adrenaline rush. Dive into some all-inclusive self-care by challenging yourself to do something a little scary, without the need for travel insurance!
There are lots of short term thrills, from escape rooms to treetop trapeze walks throughout London. Or, if you fancy the challenge of pulling off a showstopper performance of the hit musical Chicago in your Summer break, then sign up for City Academy's Chicago Summer School. Step into the spotlight after five days of rehearsals with a top team of west end creatives.
3. Do you - Learn a new skill and tick a life goal off your list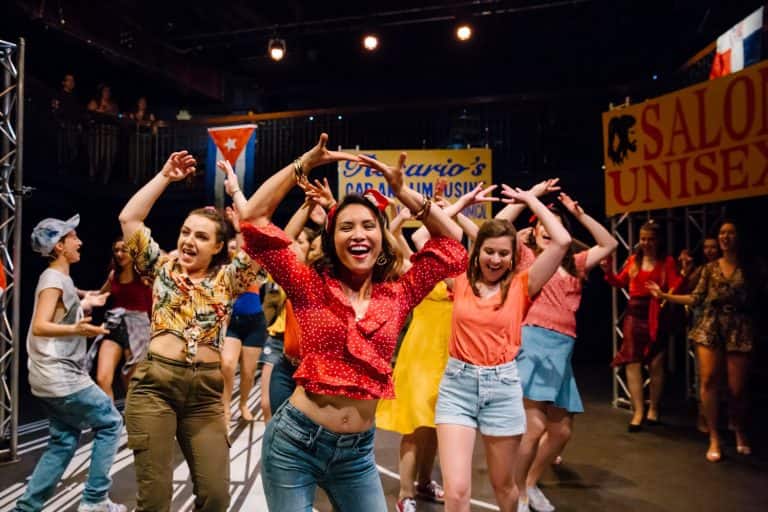 Finding the time to concentrate on something that's just for you doesn't always come easy. Developing existing skills or exploring something completely new is an exciting way to invest in yourself, reshape your goals and give some perspective.
Not only can learning new skills be useful but it can also improve your mental well-being. Life-long learners are likely to be more optimistic, better satisfied and will have a better ability to get the most out of their lives. It's also likely to mean that you can cope with stressful situations better.
- South London and Maudsley NHS Foundation Trust
Staying close to home automatically rewards you with something we all could do with a little more of - time. Ditch the train, plane, and automobile and revel in time spent doing an activity you love - or discovering a new one!
4. Support small - Invest in local businesses and communities
At first glance, London appears awash with big brands, and chains are king - but you've just got to know where to look.
London is made up of pockets of independent retailers and little creases of cobbled markets waiting to be explored. Having time on the streets, apart from on your daily thoroughfare opens up the possibility of finding your new favourite local and undiscovered gems in parts of London beyond your regular commute.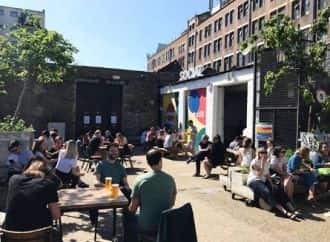 South of the river, Peckham has been (literally) upping their game with converted high rise car parks stuffed with eats and drinks and rooftop bars to while away the long Summer evenings. Read City Academy's Top 5 things to do in Peckham and start planning!
For some quintessential British kitsch, a trip to Columbia Road can't be missed. Expect vintage boutiques, shops stuffed with hand made crockery and a thriving Sunday flower market. Take a turn treading the cobbles, taking in the vibrant sights and sounds of the buskers and market traders. For a quieter peruse, make the most of your staycation by visiting on a weekday.
5. Be more Greta - Do your bit for sustainability
You've supped through paper straws and bagged yourself a keep cup. Take your contribution to sustainability one step further by cutting a long haul flight out of your travel plans this Summer.
As well as saving money with your staycation, you'll gain a little one-upmanship by cutting fuel emissions and reducing your carbon footprint. No need to steady your sea legs (unless a cruise up the Thames is on your list), stay grounded and scrap the jet lag - our planet will thank you for it.