The British stage has always welcomed pantomime, taking pride and ownership over these cross-dressing, pun-tacular, singalongs that we've created into an art form all of our own and that doesn't seemingly exist anywhere else. For those who don't quite feel the appeal, this article identifies some of the lesser known tropes of panto and digs out some genuinely fascinating facts from its costume box of history…
---
1. Technically, it actually isn't a British thing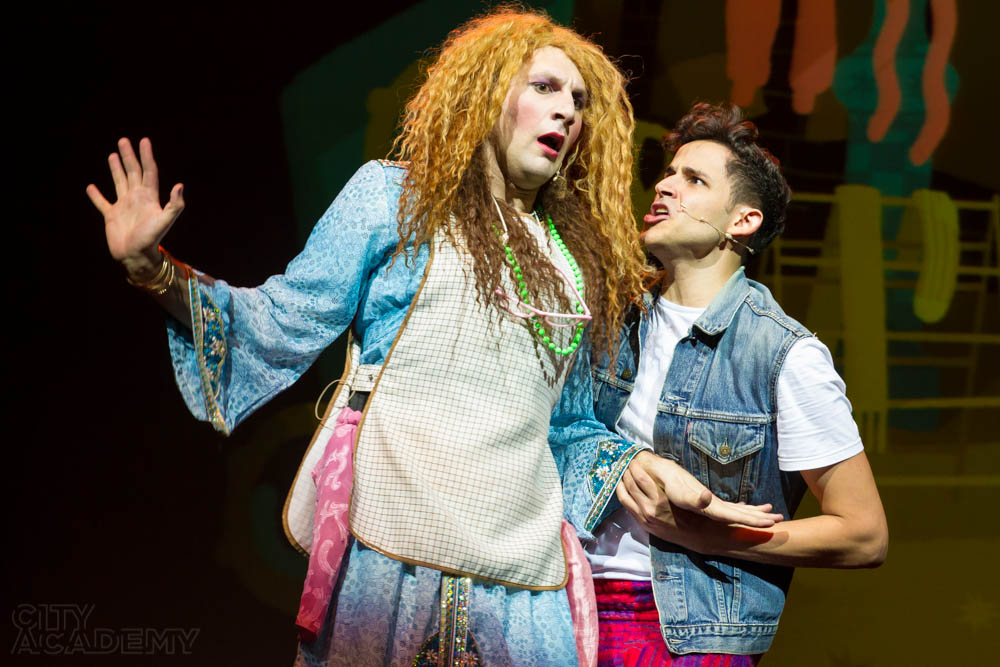 While modern panto is certainly homegrown and quintessentially British, in the classical sense pantomime is very much a Roman thing, developed from the commedia dell'arte tradition of Italy: a 16th century style of street performance with sketches featuring masked characters. These comic improvs were reproduced in England as mimes known as Harlequinades, which along with the masque and music hall genres, form the basis for the magical visual (and now verbal) spectacles we see today.
In the USA, pantomime does in fact refer to the silent art of miming, but the word actually comes from the Latin pantomimus, which in turn comes from Greek's pantomimos. Panto meant 'all' and mimos alluded to a dancer who would play all the roles of a story. Though nothing is known of the art form before commedia dell'arte, but they did pay homage by basing many of their pantomimes on ancient Greek tragedies.
---
2. It may be part of our heritage, but we're lucky to still have pantomime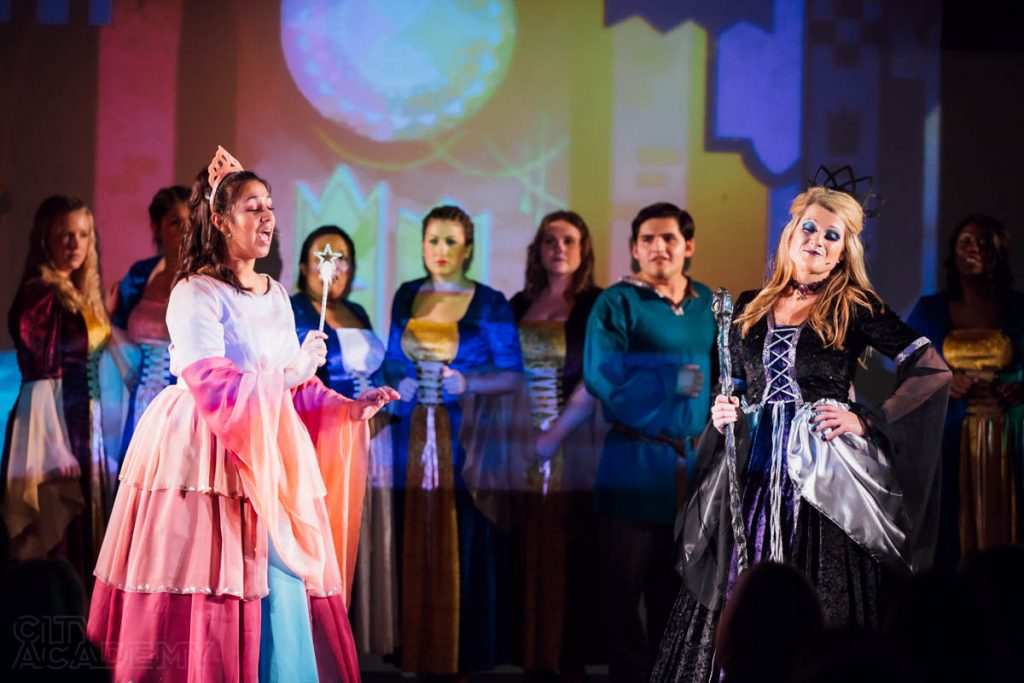 Towards the end of the 1970s, the Christmas season nearly lost a beloved household tradition when pantomime almost died. Subsidised theatres stopped hedging their bets as pantos got a bad rap for amateur dramatics and poor 'closing credits'.
However, especially in the last decade, the peculiar art form has been resuscitated and reborn. Thanks to an injection of time, energy and money, better-written scripts increasingly lure in hot talents and big names.
This is not the first time panto has been made all shiny and new either – the Theatre Royal on Drury Lane cast illustrious performing artistes in 19th century pantomimes, which proved popular. It's the sort of theatre that offers actors a treasure chest of material, some good old fashioned fun, and a promise to test their dexterity: incorporating song, dance, buffoonery, and of course, the challenge of balancing family friendly with sexual innuendo.
---
3. That brings us to the next point: Panto does attract talent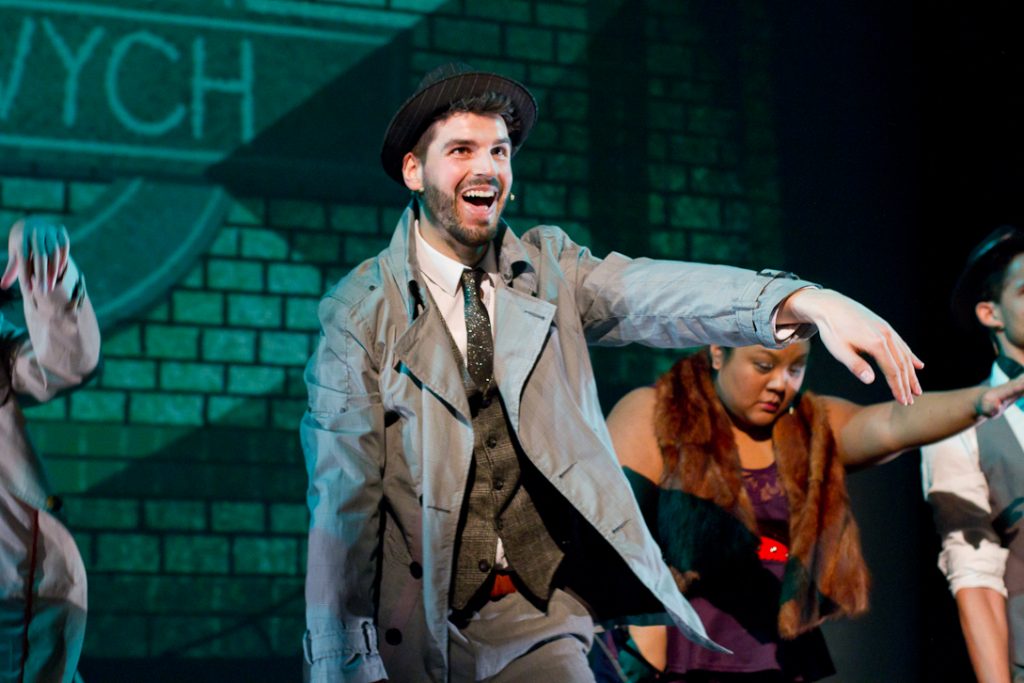 "Panto has everything theatrical – song, dance, verse, slapstick, soliloquy, audience participation, spectacle, cross-dressing and a good plot, strong on morality and romance. What more could you want for a family outing?" Sir Ian McKellen hit the nail on the head and brought a much needed revival to pantomime when he played Widow Twankey in the Old Vic's adaptation of Aladdin from 2004-2006, showing off his range to the fullest when he made his entrance in rouge with headgear in tow. 'Oh no he didn't!' Oh yes he did.
He teamed up with award-winning director Sean Mathias for that, and Sean stands in the good company of renowned children's author Philip Pullman, who wrote his own version of Aladdin for the Bristol Old Vic. Aside from soap stars and local radio DJs, this lowly lot also represent the British circuit; Stephen Fry; another Lord of the Rings actor and voice actor, John Rhys-Davies; BAFTA-winning writer, actress and comedian Jo Brand; Olivier Award-winning actor and presenter Matthew Kelly; actor, musician, writer, theatre director and CBE Simon Callow; actor, theatre director, broadcaster and OBE Richard Wilson; and three-time Emmy Award-winning actress and OBE Susan Hampshire OBE – to name a few.
---
4. Pantomime exists outside of the UK too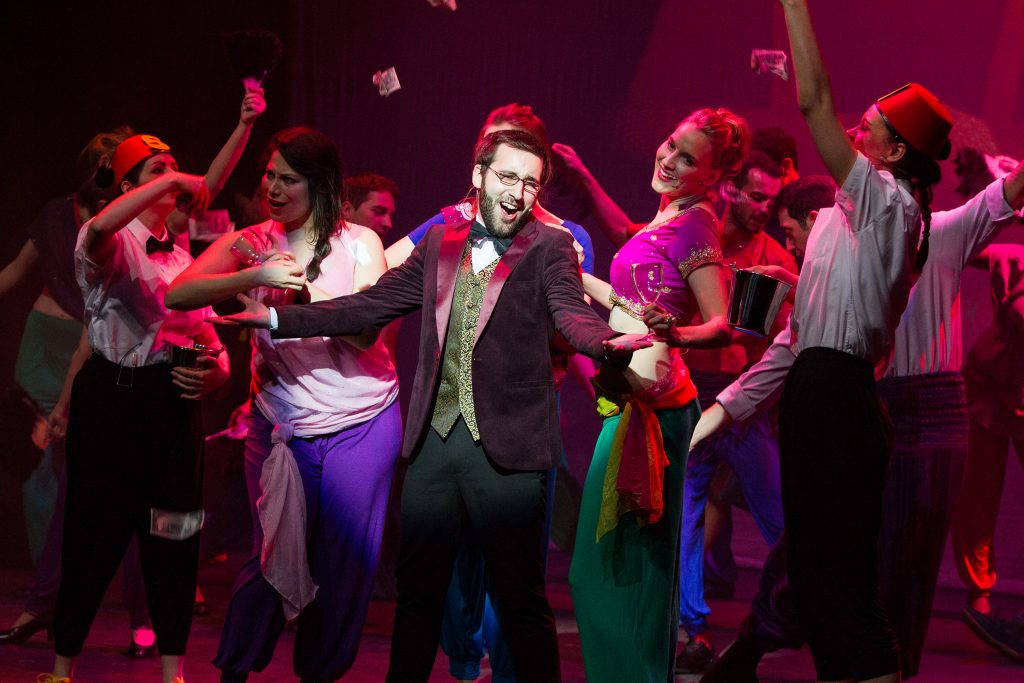 According to Sir Ian McKellen, the artistic director of the Old Vic and famed American actor Kevin Spacey was at first "deeply bewildered" by pantomime, and in response he beautifully summarised why theatre of the 'daring and daft' kind caught the British imagination:
"So many disparate elements of theatre are on display…often stretching back to Shakespeare and the origins of Western theatre tradition and yet unique to Britain."
Sir Ian's right of course, in most senses. If we are pedantic about it though, pantos actually aren't unique to Britain and do exist in countries outside of the UK. There's New Zealand, Canada and Australia and even South Africa, though to be fair they've all been under British rule at some point. Jamaica makes for an interesting case study – there, the genre is combined with local 'Anansi' folklore, which revolves around a single character that's pivotal to West African and Caribbean storytelling, thereby following the unspoken commandment of panto to adapt to a performance's real time location and crowd. Then there is the anomaly of America, where the last decade or so has seen them attempt to export the product and imitate the industry that exists here.
---
5. There's more to it than first meets the eye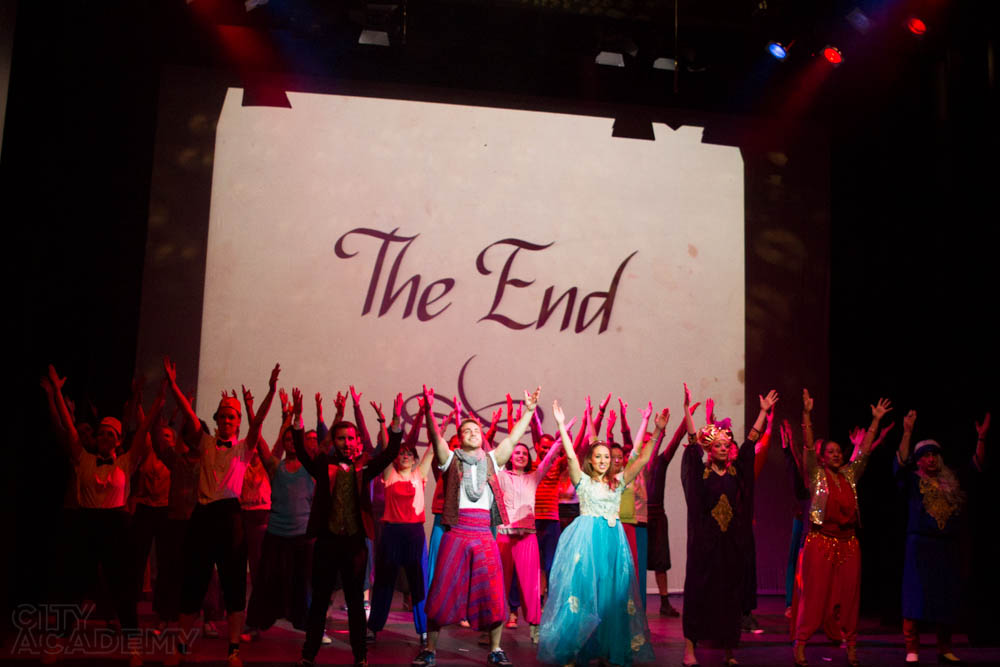 We've all heard about the singalongs, the special effects, the unrelated subplots and the adorably predictable 'He's behind you!' audience participation – however there are some mechanisms of panto that aren't that obvious. For example, while pantos are stories of 'love wins the day' and villains being redeemed, there is a general rule of thumb that the hero will enter from stage-right and the villain from stage-left. Also, a man in matronly drag spreading giggles and face-palms as he revels in double entendre is, no doubt, the most recognisable ingredient of the genre, but a lesser known trivia about pantomime productions is that they are meant to be set in a romanticised version of the locality of the audience, and be celebrated in song by a chorus of townsfolk.
These of course, don't always happen, because what's incredible about panto is that it moves with the times, implementing what's popular and reflecting current affairs. The role reversal – a man plays the Dame and a woman plays the principal boy – most likely comes from an unruly Tudor jamboree called the 'Feast of Fools' which would be directed by the 'Lord of Misrule' who was in fact, typically a commoner – a practice thought to have originated from Rome when masters would allow their servants to play overlord for a while. The Victorian era is when the element of magic arrived and very much made itself at home in the genre. Renowned stories, contemporary to the period, such as Cinderella, Aladdin and Robinson Crusoe got given the pantomime treatment: incorporating a metamorphosis sequence where characters spectacularly transform thanks to a magic wand. This would have been a magic bat up until 1870, the year of the harlequin's demise, and today we're more into trickery – think trapdoors and the illusion of impossibility. 
The structural and tonal guidelines to putting on a play of this variety have been collaged together over hundreds of years of European, village hall and West End productions. Those are some pretty polarised landscapes to cater to, and as such, the result is, to put it in a word – eccentric, but that also means that pantomimes are everyones' for the taking. Mirroring every generation, pantos may not tell us who the fairest of them all is, but they do show us how to band together, laugh at ourselves and let go.
---
If you'd like to get in the limelight and take part in one of our Musical Theatre classes, courses or companies, see here >>