After the success of our first ever Art Summer School, we chat to Head of Art and art tutor at City Academy, Francine Lawrence who taught the summer school with the help of art tutors Susi Hoyle and Stephen Nicholas.
A hot week in July and tourists are swarming around Covent Garden baking in 30 degrees, little do they know that above their heads in a secret studio above one of London's oldest theatres, eleven aspiring artists have gathered for a week of City Academy Summer Art School.
Day One
"It's Monday morning and a nervous group of 11 budding artists gather in the Pigeon Loft – a spacious, light and airy studio on the top floor of the Arts Theatre in Covent Garden. After coffee and introductions (and showing them where the biscuits are kept!), Susi and I kick off the week with our tried and tested method to get the group motivated – we call it 'Speed Drawing'. No... not going to tell you how that works – come along and find out!
We begin with pencil and charcoal sketches to train the right side of the brain – that's the part that is intuitive, creative and instinctive. Most people who work at computers all day long are using the left side of the brain and tend to draw tentatively, the result is often a bit laboured and less free flowing. But after a morning of exercises designed to help students draw what they see and not what they think they see, we are off the starting blocks and everyone begins to make progress.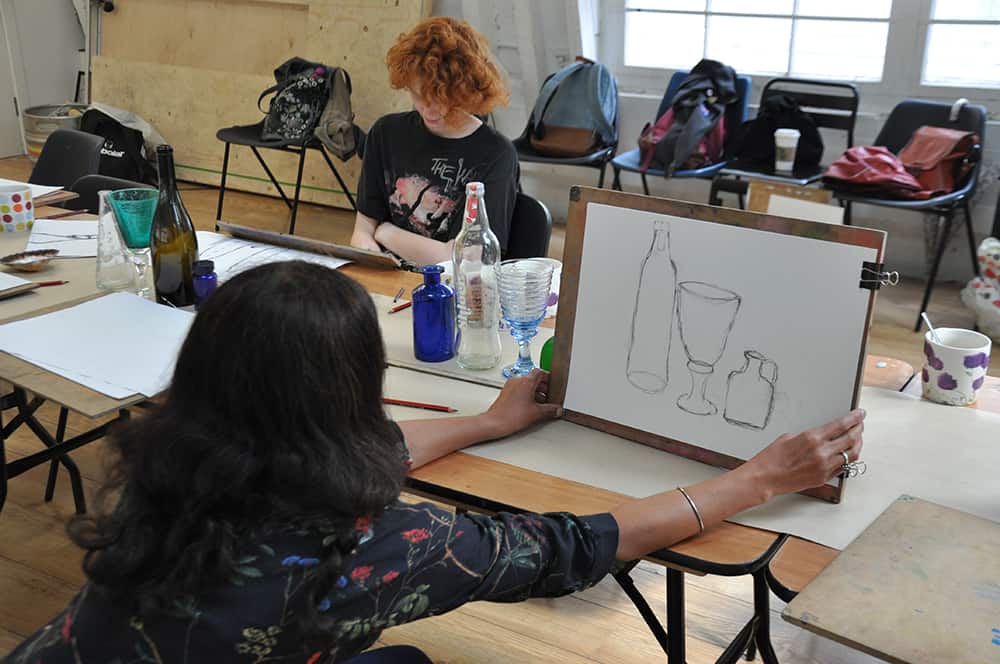 Day Two
By lunchtime of Day Two we have two walls absolutely covered in terrific charcoal still-life drawings. Time for a change of scene. After a quick perspective tutorial, we brave the streets of Covent Garden with our sketchbooks and find some shady spots to do some 'plein air' studies.
Day Three
On Day Three with temperatures outside hitting 32 degrees, everyone is happy to stay in the cool of the studio and get messy. Cue Stephen Nicholas, City Academy's painting guru, to teach students how to use acrylic paints.
After a demo on paint mixing and useful advice such as: "Always mix your colours with a palette knife, not the paintbrush"; and "Use a dedicated paint brush for each colour so you don't spoil your colours."  (yes, you end up with half a dozen brushes in your hand and at least two behind your ears!), everyone's (almost) ready to tackle...their first nude life drawing. But with Stephen's help, apprehension wears off and everyone produces great paintings.
Day Four
Day 4 is 'Keep it Natural' day. We give some short demos of the do's and don'ts to help match colours in nature.  Everyone creates fabulous artworks of sunflowers, plants and leaves.
By the last day 'Create a self-portrait' the students are flying – the idea of producing a self-portrait would have made them run a mile on Monday,  but this morning the group are on fire and produce enough to cover a whole wall with faces before lunch.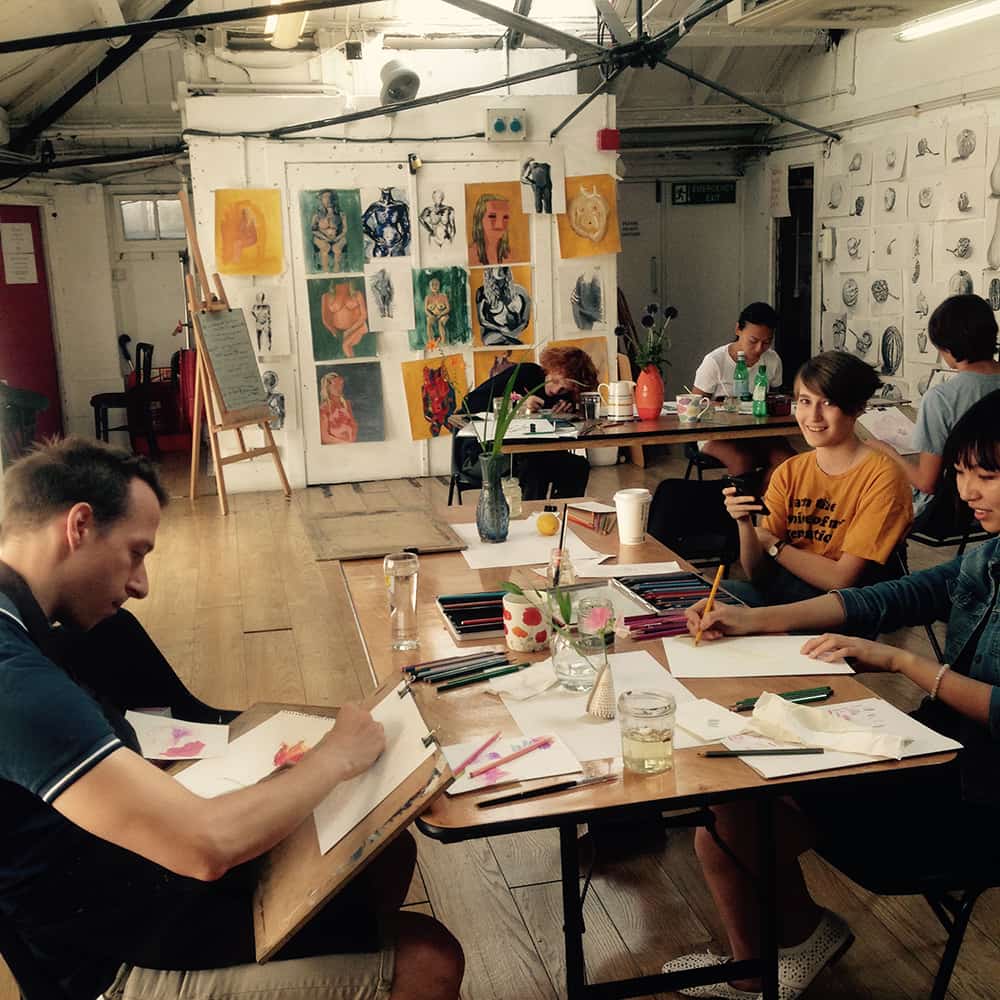 Day Five
It's really exciting and I am beginning to feel sad that it's the last day, they have only just dipped their toes in the water! They don't want to stop working and the afternoon is spent experimenting with pen, ink and various mediums, before all the work created during the week is put onto the walls in a flurry of activity for the private view for friends, family and City Academy staff tonight. What a party! The Royal Academy Summer Show isn't as much fun as this!
From a nervous start last Monday, it's now three days after the Friday night party and no-one wants the school to end! Close student bonds have been formed and new drawings, sketches and messages of encouragement are flying across the airwaves."
---
Art Summer School & Courses
Francine is Head of Art at City Academy and teaches with her friend and fellow colleague Susi Hoyle. Stephen Nicholas teaches How to Paint and other art courses.
Come and join our art tutors in one of our courses from complete beginners to advanced artists!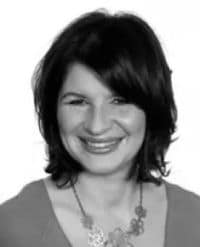 - How to Draw Beginners and Improvers
- How to Paint
- Life Drawing
- Portrait Drawing
- Drawing for Comics
For a regular evening session with our expert tutors, come along to our Art Club.