Getting your CV seen by an employer is the hard part, once you're in the interview room it's your time to shine! Expert voice and communication skills practitioner, Kate Montague, offers her top tips for success in the interview room:
1. How much do you want the role?

Embarking on a journey within a new organisation, or stepping into a senior position at your current company can feel like a great opportunity. See it as a two-way street. Reflect on how your skills, and experience align with the position, the company mission and culture, and where you bring added value, and consider where the position yields growth opportunity for you, and sustainability with your career goals and ambitions.
2. As with any important task - be prepared
Set an intention to do the relevant research. Collate and rehearse questions that you are likely to be asked at interview. If the interview is internal, you might be able to set up a practice interview with HR. If you haven't had an interview for some time, and are anxious about your self-presentation, consider having training to refresh your interview skills and boost your confidence.
3.Research your panel & bring your own questions
Be interested: Ask engaging questions that help to demonstrate your curiosity about the organisation and role. If the position has been open for some time you could seize the opportunity to ask what they feel the candidates so far have been missing. A chance for you to show how you can meet the specific needs and expectations.
Find commonalities: Do some pre-work to see if you and your interviewer share any interests. Most companies will tell you who you are meeting with ahead of time. This means you can, and probably should, Google them. Explore what kind of articles they post or share on LinkedIn, what groups they're a part of, what conferences they spoke at, or what kind of voluntary work they do. Find opportunities in the interview to ask them about these things.
Ask questions: Thoughtful and enthused questions will engage your listener. Asking questions, for example about the kind of technology you'll have access to when/if working remotely, whether you'll be working in a hybrid team, or how success is measured at the organisation not only benefits your decision around accepting an offer, it is a way of demonstrating your priorities and values to the panel and sharing your personality.
4. Prioritise the relationship
Engage in a lively conversation from the outset - you are not expected to perform a monologue. See the interview opportunity as a conversation. It is important for the interviewer to see how your skills and personality line up for the position. Help them to see how you think, how you express yourself, what makes you tick, and what makes you unique.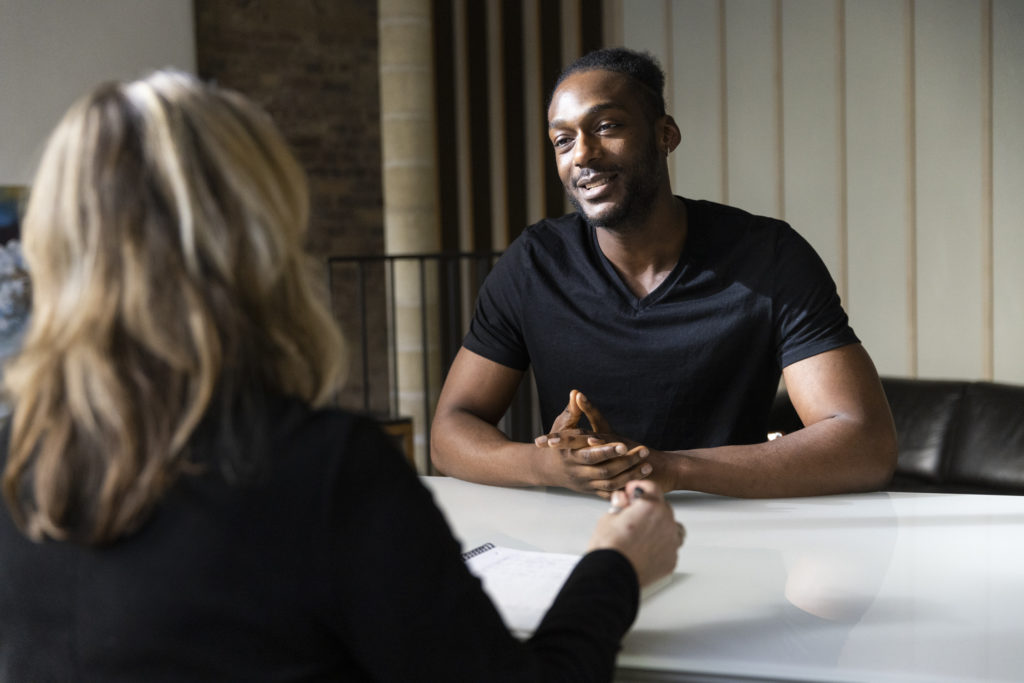 5. Influencing your panel
Be fully present during the interview by engaging your voice skills and body. This will influence how your listener feels about your content. Use your voice and body often. Prepare with tongue twisters for a good vocal and facial warm up so that you will sound clear and expressive as your share your thoughts during the interview. Speak in succinct sentences to maintain energy in your voice and use the power of the pause to help your interviewers take in your message.
Attend to your sense of physical and mental space and make adjustments to your physicality as needed. Engage eye contact and gesture. Put your attention on the panel and remember to breathe. Connection to your breath supports your capacity for fuller listening, and clarity of thought in your response to questions.
6. Manage broad questions

Help the interviewer to further guide you if they pose a broad question. Before diving in and offering too much information or risking being too concise, you could clarify by asking "where would you like me to start?". Another strategy is to offer a menu-like answer by outlining relevant headline points, and then ask if they would like you to dive deeper on one these key points.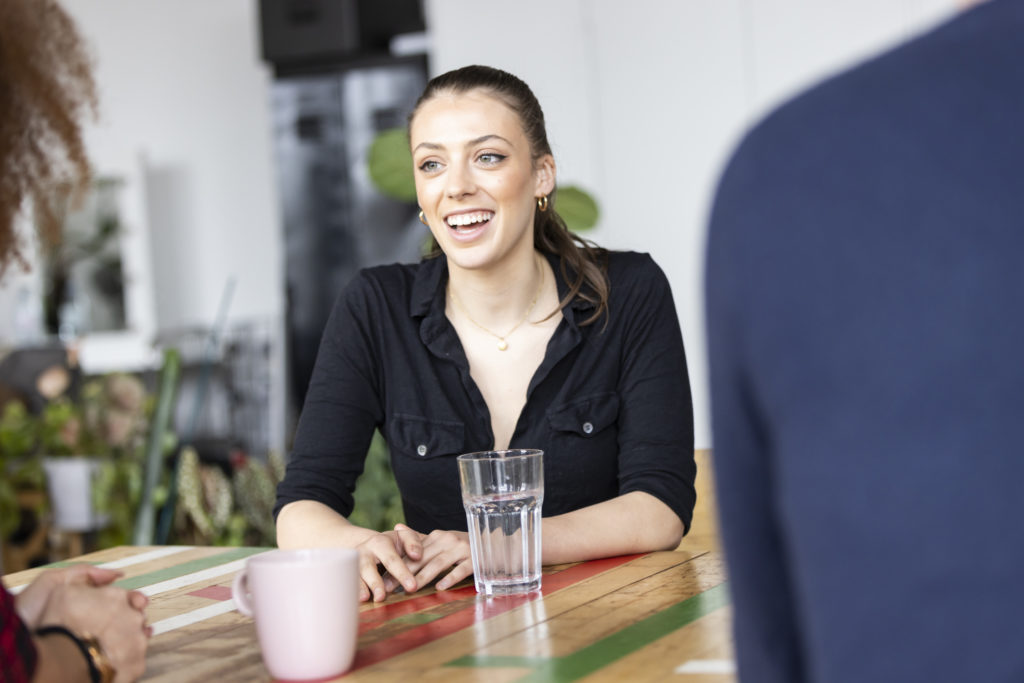 7. Selling yourself successfully
Prepare for the Why should we hire you? question. This needs to be answered simply and persuasively. State what you know about the role and its challenges and how your skills and experience are a great fit in meeting the position and business needs. Unpack succinctly how any of your recent achievements, specialist skills, or challenges you have encountered empower you in meeting the challenges of this new position. Finally, you could flip the question and ask the panel if this meets their expectations in terms of how they see you fitting in the role.
8. Practice positive framing
In the lead up to the interview, be mindful of your self-talk. Practice positive framing. Let this reflect in solution driven thinking in meeting challenges. The panel will want to see how you achieve your targets. Show them how you manage success, and also how you have successfully managed critical periods where you needed to engage problem solving, communication skills and inter-personal skills to overcome difficulties, and how this informs your learning and growth.
9. Send a follow up note
Consider sending an email to show your appreciation to the hiring manager for the interview opportunity.
Kate Montague qualified with a BA in Acting and an MA Voice Studies from London's Central School of Speech and Drama. Kate is an experienced actress and voice tutor with credits in theatre, television and film. Kate is passionate about voice skills and believes that real and tangible improvements can be made by anyone. She specialises in accent softening, presentation and public speaking skills, tailoring courses according to client needs with the aim of supporting the development of the individual's unique gifts, strengths and communication style. Kates corporate clients include SharkNinja, Kingfisher, 4D Pharma and Thought Machine.
You can book a private, online coaching session with Kate here.