Following our inaugural Writing Competition, We are delighted to introduce Tong Qiu, the winner of our Short Story competition with her entry 'Love Bug'. You can read her entry here.
Why was the short story the best medium to tell this particular story?
Honestly, because I've yet to master the patience required to write a novel. Though in its first drafts this story did start to approach one. There are numerous scenes and characters (not to mention some rather tenuous scientific explanations) that did not make the final cut. But in the end I felt it was a story better told with scarcity. A blurry, micro vignette of a macro disaster that leaves room for the reader to wonder about what isn't shown; what other stories and regrets might unfold in a world where the most human thing of all is what kills us, and what it would mean to survive that.  
Love Bug manages to speak to the contemporary moment without being restricted by it, how much of a challenge was it to write about a pandemic whilst you were enduring one?
On a practical level, lockdown was what finally forced me to sit down and write. I've always been a keen reader, and wrote a lot as a teenager, but never managed to carve out enough time in my adult life to pursue it. 
I wrote Love Bug earlier this year, in the coldest, darkest lockdown yet, and I think I needed to conceive of something even darker to remind myself that it wasn't all bad. At least I could take comfort in my loved ones even if I couldn't hug them. "Imagine if you couldn't even do that", I thought, and I did, and this was the result.
The story has a wicked sense of humour, but also finds such intense notes of tenderness, who inspires you as a writer?
Thank you! I've always been drawn to dark humour in the vein of "if you can't laugh about it you will cry", so I guess that comes through in my writing. I draw inspiration from a wide range of writers, from the nihilism of Chuck Palahniuk to the poetry of Arundhati Roy. Two influences that went into Love Bug in particular were Ken Liu's Paper Menagerie (another exploration of the intergenerational chasm in immigrant families) and Ted Chiang's Exhalation (which showed me how the most human of stories can be told through science fiction).
Family relationships are often the most difficult to navigate, would you say this is a theme of your work?
I don't think I have a big enough catalogue of work yet to claim a theme! But, as a first generation immigrant, I am deeply fascinated by cross cultural family relationships, in which the question of belonging is often a complicated one.
What are you writing next? Might this story be the first of a collection?
The answer to this question reveals my number one struggle as a writer. I have a dozen started stories languishing in need of an actual arc and ending, while my brain is constantly off chasing new fancies. These range from an exploration of how the uncertainty principle in quantum physics can be applied to human behaviour to an absurdist tale of a sad accordion called Fabian. I'm not sure they would fit into a collection, but I would settle for finishing some of them!
What are your aspirations as a writer?
For now, just to keep writing. I would love to publish a collection of short stories or maybe even a novel one day, but that's not the end goal. It sounds cheesy but my end goal is just to enjoy and find fulfilment in creating art.
What are your 3 top tips for writing a short story?
Get yourself a writing group. I was very lucky to have one that was extremely supportive whilst giving honest and constructive feedback.

 

Read Elizabeth Gilbert's Big Magic. It's inspiring and full of practical advice, an excellent antidote to writer's block and the existential malaise that often comes with it.
Practise. Sometimes you write an amazing sentence, and then get depressed that the hundred sentences you write after it feels mediocre. But remember that the amazing sentence wasn't just a divine fluke. You got there because you practised with all those mediocre ones.

 
Which famous person would play the lead role in Love Bug if it were to be made into a film?
Given that the narrator is someone invisible in society, I think it would be apt for the role to go to someone not yet famous. Besides, there isn't exactly a huge list of well known British Chinese actresses to choose from. I'd love it if my story became a platform to expand that list.  
What would you like the reader to take away from your story?
I hope they would take from it some of the same dark comfort that I did, and remember to cherish, despite everything, the privilege of being loved. 
Did you learn anything about yourself by writing Love Bug?
I found that there is a freedom in telling a story that is and isn't mine. I've never been homeless. My grandmother didn't die cleaning a toilet. But the cruelty on the bus, the teachers who turned the other way, those are real memories that I hadn't realised I'd been holding onto for so long. Weaving them into fiction felt like a good way to exorcise them.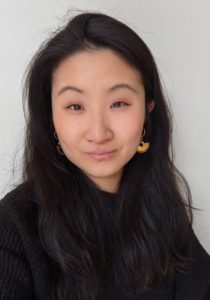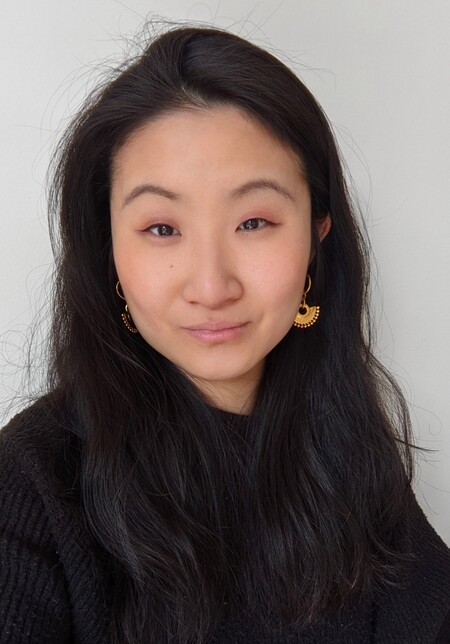 About Tong Qiu
About Tong Qiu
As a maths student turned software engineer, I'm not the most likely writer. But I've always held a childlike wonder for the power of storytelling, and love having creative outlets to balance out an analytical day job. Besides writing, I enjoy good food and wine, and talking to my cat.