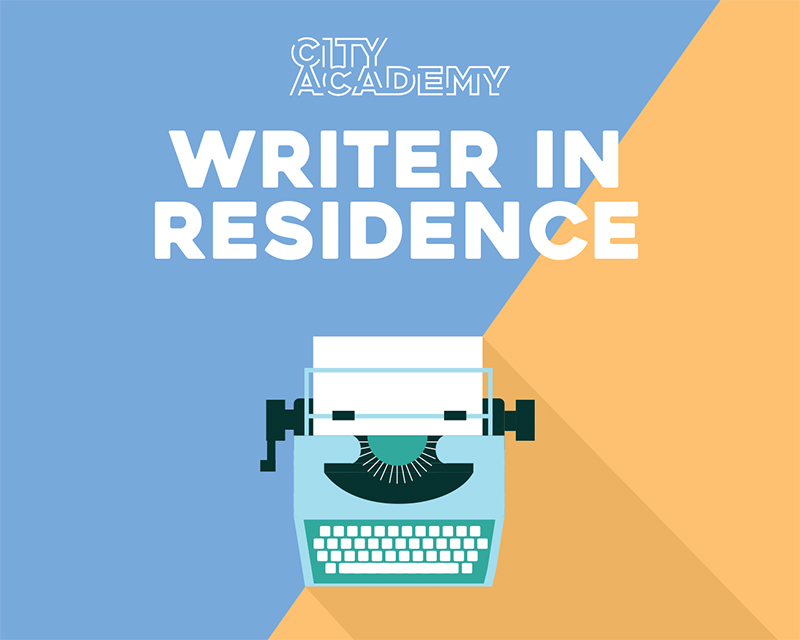 Please note that applications have now closed!
Calling all City Academy students! We are delighted to announce that we are seeking applicants for our inaugural Writers in Residence programme. As part of our commitment to supporting early stage writers. Develop your work under the guidance of an industry experts: receive free courses, mentoring, a showcase and more.
The opportunity to only available to all City Academy students, not just writing students, and the deadline for the application is Tuesday 16th October. Find out how to apply below:
Writers In Residence includes:
- Regular feedback sessions with a dedicated mentor.
- Free places on writing courses during your residency.
- A six month Writing Club pass for the duration of the residency.
- A chance to showcase the writers work to a wider audience at the end of the residency.
- Access to a hot desk at our Head Office in Clerkenwell.
- Optional Feedback on any work published or produced throughout the residency.
How to Apply:
Applications are now open for our Autumn Writers In Residence. Please note that this opportunity is only open to City Academy alumni.
To enter, please send a word document including your answers to the following questions:
- What is the idea you hope to work on during the residency? [max 500 words]
- What kind of support are you looking for? [max 500 words]
- What do you hope to achieve if selected for the residency? [max 500 words]
- How will this residency enable you to write a longer piece of work?[max 500 words]
Please email your answers to Jon Barton at jon@city-academy.com. 
The deadline for submissions is Tuesday 16th October 2018. Submissions sent after this deadline will not be eligible.
What Happens Next:
A shortlist of writers will be invited to interview and a final selection announced at the end of October. Residencies will be announced in the first week of November with a consultation shortly after. Residencies will officially begin in January 2019.
About The Residency:
City Academy want to develop long term relationships with their alumni and support their writers throughout development to completion.
A total of four residencies will be awarded annually. Two places will be awarded to writers able to demonstrate a commitment to developing one piece of work over a period of six months, starting in January 2019. A further two writers will be selected in June 2019.
"I am very excited to launch this opportunity for writers looking to reflect on their work and receive feedback on a one-to-one basis. Our aim is to build confidence and enable artists to complete something longer: perhaps a manuscript for a novel or a screenplay. What is true is this is an opportunity for City Academy to open its doors to exceptional writers that can benefit from further support" Jon Barton, Head of Writing
---
City Academy runs writing courses across London. From Creative Writing and Novel Writing to Writing for Children and Script Writing, we have something for everyone. See all of our writing courses here.