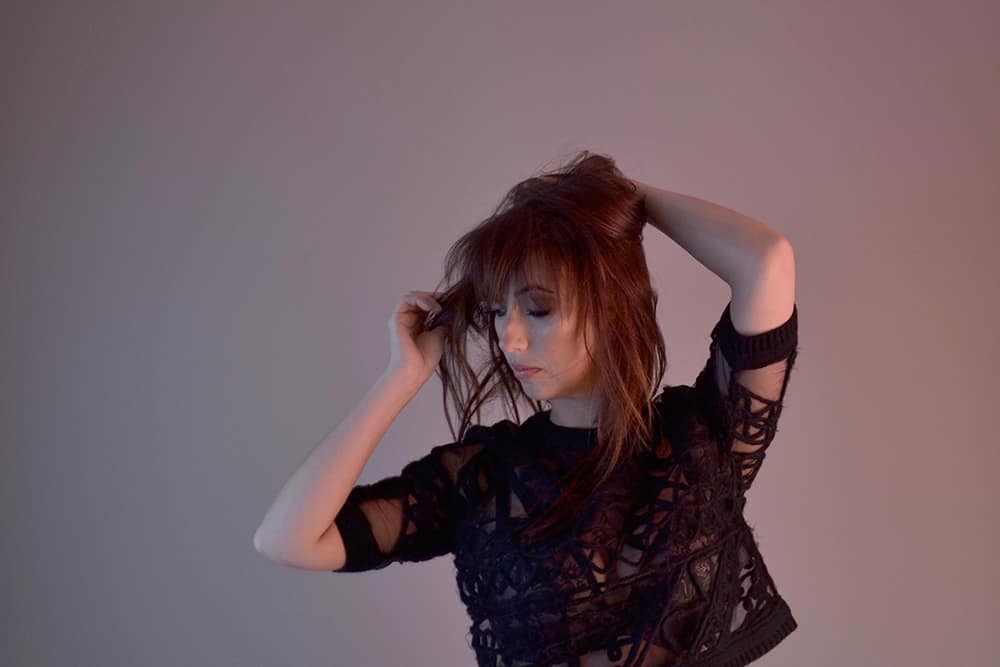 Image Credit: Sarah Carpenter @sfatexas
The route to becoming a Professional Singer can often seem elusive and convoluted, but it is doable. Head of Singing, Bernadette Doyle gives her top tips based on her own experience.
Students often ask me about my route into singing; when I first started singing, when I knew I wanted to be a professional singer and how to get started? Truth is, there really is no set pathway into establishing a career in performing arts. A lot of hard work and tenacity goes into pursuing a career in the arts but for those people who love to perform and have the talent and drive, it is a rewarding experience which gives you a great deal of fulfilment.
Some people know that it's the career for them from a very early age and others decide later in life that they want to perform. Once you've made the decision to pursue a career in the arts, the hard work can start! Here are some of the most common questions I get in relation to becoming a professional singer.
Should I Train?
Whether you are born with a natural talent or wish to develop your vocal capabilities, it's important to remember everyone has a singing voice and the capacity to improve and discover what it can do. Vocal training is key to your skills development, from understanding your instrument, developing your range, learning how to warm up your voice safely, discovering performance technique and putting into practice these skills across different genres and styles.
I studied at Rose Bruford Drama College and developed a real love of musical theatre, whilst being influenced during my childhood by the Motown music my parents listened to. I therefore had developed an eclectic mix of musical influences but hadn't decided on which path I wanted to take as a performer. When I moved out of London I continued my singing training with a vocal coach and producer who opened my eyes to songwriting and gave me a lot of food for thought in what direction I wanted to go in. Finding the right training for you can give you the tools to develop and equip you with the confidence for the journey ahead.
How do I Get my Career Started?
Your training will help you establish which route to pursue as a performer. A particular genre, songwriting or ensemble work might give you a buzz and pull you in a specific direction. Ask yourself if you want to develop as a solo artist or do session work and backing vocals. Each choice brings a different focus in terms of personal development, but once you've decided it's worth putting together a showreel and CV to showcase your vocal style and use it to apply for auditions and performance opportunities. Do your research and ask around for advice on putting together a demo. Getting recommendations for studio contacts or learning more about music production to record your own vocal demo are both great ways to ensure you end up with a recording you're happy with.
How do I Find Opportunities?
Attending open mics and jam nights is a great way to build a network of like minded people. Whether you choose to attend as a spectator to get a feel for the night or perform on stage, these events bring together musicians and can open doors to work with other performers. They can also give you a platform to showcase your work. Some of the best ones are Ruby Sings at Ronnie Scotts, Troy Bar in Hoxton and also UK Open Mic http://ukopenmic.com/venues/ as well as City Academy's brand new open mic night on Wednesday 30th January 2019.
There are some great websites which advertise auditions opportunities, try The Stage, Mandy and StarNow as well as searching for singers networking groups on Facebook. If singing in a group is what you'd like to focus on, there are a wonderful mix of top vocal collectives in London who you can audition for. Search online for London choirs and bands to see when they're next auditioning. Joining a choir or finding a function band to gig with is a wonderful opportunity to perform regularly as well as giving you the opportunity to build your network of singing contacts. Confidence and self-belief is also key, so go out there knowing you can do it! Good luck!
---
Professional Singer: Start Your Journey
I hope the advice will help you to start your journey to becoming a professional singer. In summary, these are the steps you can take away from this article to get started:
Find the training that best suits you
Determine your goals and the direction you want for your singing career
Network to find other people in the industry and educate yourself
Create assets such as showreels, demos and CVs to promote yourself and apply for auditions with
Thanks to Bernadette Doyle for writing this article.
City Academy run evening and weekend Singing Lessons for adults. Develop your singing voice today.