Get to grips with some basic Street Dance moves with help from our Commercial Street Dance and Diva Dance tutor, Louise Douglas. Learn some easy footwork before tackling body rolls and ripples.
Start by learning some easy hip-hop based footwork, and then you'll be ready for some fun body rolls.
You'll find body rolls in most forms of street dance, and it can feel a bit weird and daunting at first, but just keep practising. Here, Louise breaks it down, starting with a very simple hip shake and gradually building the complexity of the rolls until you've mastered a full upper-body roll.
We asked Louise what dance means to her:
I've always just loved the idea of dancing for fun, for fitness and as entertainment. Even if there's no deep meaningful story or hidden meaning behind the choreography. I love music and certain music just makes me want to move and I can't keep my feet still, I love that!
Check out our full interview with Louise here.
---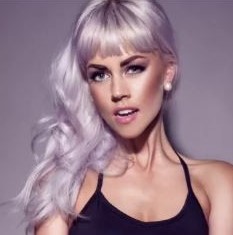 Louise Douglas is a City Academy Diva Dance and Street Dance tutor - City Academy run adult dance classes across central London, find a class for you below:
- Diva Dance
- Street Dance Taster
- Street Dance Improvers
- Beyonce Diva Workshop
- 90's Britney workshop
To see all classes being taught by Louise Douglas CLICK HERE