Intro
Business Writing tutor Rebecca Mable shares some of her insights into how to write effective and professional emails, drawing on experience gained during her 15-year corporate banking career to help you improve your own email-writing skills.
There is no escaping the fact that email is the dominant channel for communication in most business environments. And even though we've all written thousands of them, we regularly find ourselves in a situation where one email becomes a chain of six, or a misunderstanding means we have to spend time not only clarifying our message but repairing work relationships as well.
So what can we do to keep our emails effective, positive and professional? I've summarised just some of my top tips to help you keep your emails to a minimum and consistently maintain the right tone.
1. 'As previously stated,…' (or please find attached previous correspondence showing/as I mentioned in my last email…etc):
If you take away just one thing from this blog, please let it be that you make sure never to write these words in a business email again. The sense of satisfaction you will get from being able to highlight to the reader that they've missed a prior email is short-lived. This is passive-aggression at its worst because there is no upside. If you have done or written something earlier that has not been recognised, you will be able to evidence that should you really need to. By shoving it in the face of your reader, the only outcome is to undermine your relationship with them. And yes, I know it feels good to point it out anyway.
2. Deceptive subject lines
Making your subject line relevant, and keeping it that way, often proves to be quite a challenge. How often does an email conversation evolve from one subject to another without anyone thinking to amend the subject line until new people are added and have no clue what on earth is being discussed? It is always worth double checking that the subject line remains pertinent and clear, and ideally offers a summary of the content of the email.
3. Call to Action
If the recipient of an email cannot easily see what is being asked of them in that correspondence, there is a good chance they will ignore it. And if they don't, you may still find that single email ends up being a long and confused exchange where you each try to understand what the other needs. So try to ensure that your email concisely summarises what you need to be done – and ideally give a timeframe for when it must be done by. And while you're at it, if there are multiple people receiving that email, make sure they all really need to be included and that it is very clear who you expect to act as a result of being sent your message.
4. Spellcheck is not necessarily your friend
While there is no doubt that we all rely heavily on tools like spellcheck to allow us to write large numbers of emails in a workday, they simply cannot replace your own proofreading. This is particularly key when getting people's names right, as what you mistype may closely resemble another name and it doesn't look great to use the wrong one when writing in a professional context. Remember that swear words are generally recognised words too and you really don't want auto-correct to give you one of those in the middle of a client communication! The same goes for the use of auto-populated email addresses. After all, you don't want to be the one responsible for sharing sensitive data with the wrong person.
This list is not exhaustive, but I hope you can draw on some of this advice and use it successfully in your day-to-day email writing at work. Good luck!
If you liked this blog and want to learn more? Book Rebecca Mable's Business Writing Course. With a network of over 200 creative, business and performing arts professionals, you can book 1-2-1 and group sessions to suit you and your business, contact us for more details.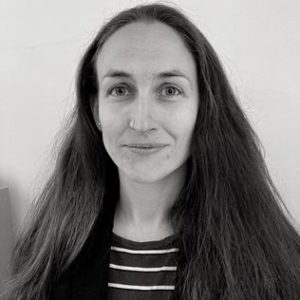 About Tong Qiu
About Rebecca
Rebecca worked for 15 years in Corporate Banking, performing various relationship management roles, alongside voluntary activities such as mentoring programmes and community internships. She now manages a varied portfolio career as a lead facilitator for the Barrier Breakers Foundation in Further Education Colleges around London and, amongst other things, freelance proofreading and editing of marketing materials, websites and client pitches.