City Academy's new Pop and Indie choir, Amplified, is led by Lauren Ronan, a musical director and professional vocal coach who places an emphasis on confidence building and coping with performance anxiety. In her own words, she tell us what to expect from Amplified's upcoming repertoire with an introductory choir playlist and her thoughts on group singing: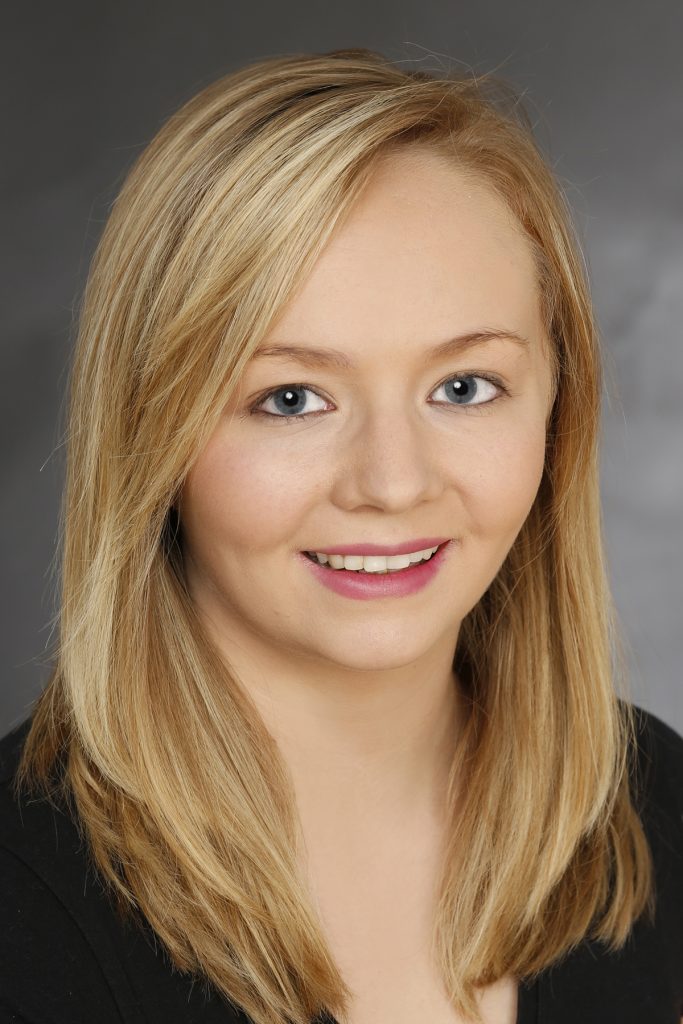 "I cannot wait to get stuck in! I find great joy in teaching people and passing on my knowledge of music to others, so I am very excited to begin with Amplified in the New Year. Working with choirs is one of my favourite jobs and I absolutely love meeting new people, so the challenge will be getting to know a large group very well and fast.
Creating a friendly, creative and inspirational environment is important. I love singing but not everybody does - not even some of my singing students - who experience difficulty feeling a sense of joy because they are trying to overcome a confidence issue or mental block. They want to be able to sing and sing on their own in front of people but they just cannot quite breakthrough the wall, so you've got to approach things in the right manner.
If you're an adult looking to join a choir, and not quite sure about it, I'd say just do it! It's all dependant on the individual's attitude but it's such a great way of meeting people, working towards finding a passion for something and just releasing yourself from the hustle and bustle of hectic city life.
As cliched as it may be, I love to listen to as much music as possible, and I'm inspired by all of the creative orchestrations and arranging that's done on any given track. So it is very difficult for me to pick three songs out of all the stuff out there, but here is my attempt at a playlist for Amplified! Our repertoire is a mix of well known current music and my own modernised versions of more classic stuff..."
---
Amplified Choir Playlist Song 1: Winter Song by Sara Bareilles & Ingrid Michaelson
"I chose this because it is the first song we will cover in the taster session in December! However, we will be working on an a capella version that I have arranged. The tune has stayed with me since it was first released and I have huge respect for both artists who worked on the song, I love both of their work so much. Their ability to write melodies that linger in your mind for days after hearing them is astounding. This style of alternative pop and indie music is exactly what we are aiming for."
Available to listen to on Spotify here >>
---
Amplified Choir Playlist Song 2: Jolene by Dolly Parton & The Pentatonix
"I want to work on modern arrangements of not so modern songs and this arrangement by the Pentatonix is a perfect example of that style of music. Taking older songs and rearranging the vocals to modernise the sound is something that I love doing, so you can expect plenty of this from Amplified."
Available to listen to on Spotify here >>
---
Amplified Choir Playlist Song 3: Shake it Out by Florence & The Machine
"This is a good example of the type of artists we will be looking at covering.Florence is a perfect example of an 'indie-pop' artist so you can expect plenty of her music a long with similar artists. Also, the most important thing for me is that a choir has fun singing together and this is a great song to jam to as a group!"
Available to listen to on Spotify here >>
---
If you already have some singing experience, sign up to be a member of Amplified choir here >>
Alternatively, to find out more and give the choir a test drive, sign up to the Amplified taster session here >>
For those new to singing, see all of our singing courses here, or if you're looking for a different choir repertoire, see here >>