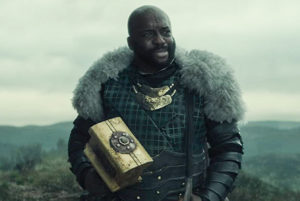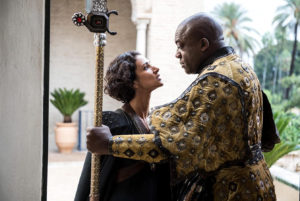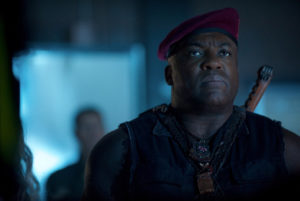 PLEASE NOTE THE APPLICATION WINDOW HAS NOW CLOSED FOR 2022
Our Mentorship Program is a FREE opportunity to work with DeObia Oparei, a working artist, actor, writer and filmmaker over the next twelve months in a structured group setting. It's a chance to build your skills, create your future goals, network with like-minded individuals and be provided with creative feedback and accountability as you reach your milestones in the arts industry.
---
What will the free 12-month programme provide?
Once-a-month online mentoring sessions with DeObia to help develop your creative goals, projects and ideas.
Access to City Academy courses for 12 months, up to the value of £2000.
In-person sessions with DeObia, in London, when he is available.
Free access to CA Talks sessions.
Involvement in filming projects or events, led by DeObia and/or City Academy.
Industry tips and experiential knowledge on building and maintaining a successful artistic career.
Constructive feedback on the creative projects you have set in motion, and action points to help you combat any hurdles.
Help in finding your voice and defining what makes you unique as an actor, artist, writer, creative practitioner.
A community that provides you with a network of support as you pursue your goals.
Who can apply?
The Mentorship Program is open to those who wish to take themselves and their artistic goals to the next level in 2022. You will need to demonstrate that you are passionate and committed and have the follow-through and the drive to action your project, idea, dream or goal over the course of the year. Participants can be at any stage in the development of their goal or project, whether it's an idea still in it's early stage that you wish to flesh out and explore in a group setting, or maybe it's a goal you are currently stuck on but are committed to work through. You may already be up and running and you're looking for an accountability group, powerful cheerleaders and a strong mentor.
We are funding this mentorship programme to allow those from underrepresented backgrounds to make their mark in this difficult industry.
Application Process
The key to this program are intention, passion and commitment, so we would like to hear your story. There is a button at the bottom of the page that will lead you to an application form.
What is to be included in your application?
An introductory video: tell us your burning passion, in no more than two minutes. Tell us your story and why you think you'd be a perfect fit for this program as a mentee. Be honest. We want to hear your passion for what it is you want to create and to hear your doubts and fears. What's been in your way? What do you most want to get out of this mentorship program? And, most importantly: what do you want to have achieved at the end of the 12-month program?
Actors must provide a scene or monologue of no longer than three minutes duration. This is in addition to the introductory video.
Dancers, Singers and Comedians must provide a sample of their work that's no more than three minutes in length. This is in addition to the introductory video.
Writers must provide a script sample of no more than 10 pages in length. Journalists, Novelists and Authors must provide a one-page sample of their work. This is in addition to the introductory video.
Visual artists (including fine artists, graphic designers, digital artists, sculptors, in addition to sound designers, stage managers, fledgling producers, directors, filmmakers and crew) are to include a breakdown of their skills and goals in the introductory video.
We accept applicants from any area of the artistic landscape, whether from behind the camera or backstage.
Deadline for applications
The deadline for applications is midnight on Friday 8 July 2022. We will announce the successful applicants by the end of July 2022.