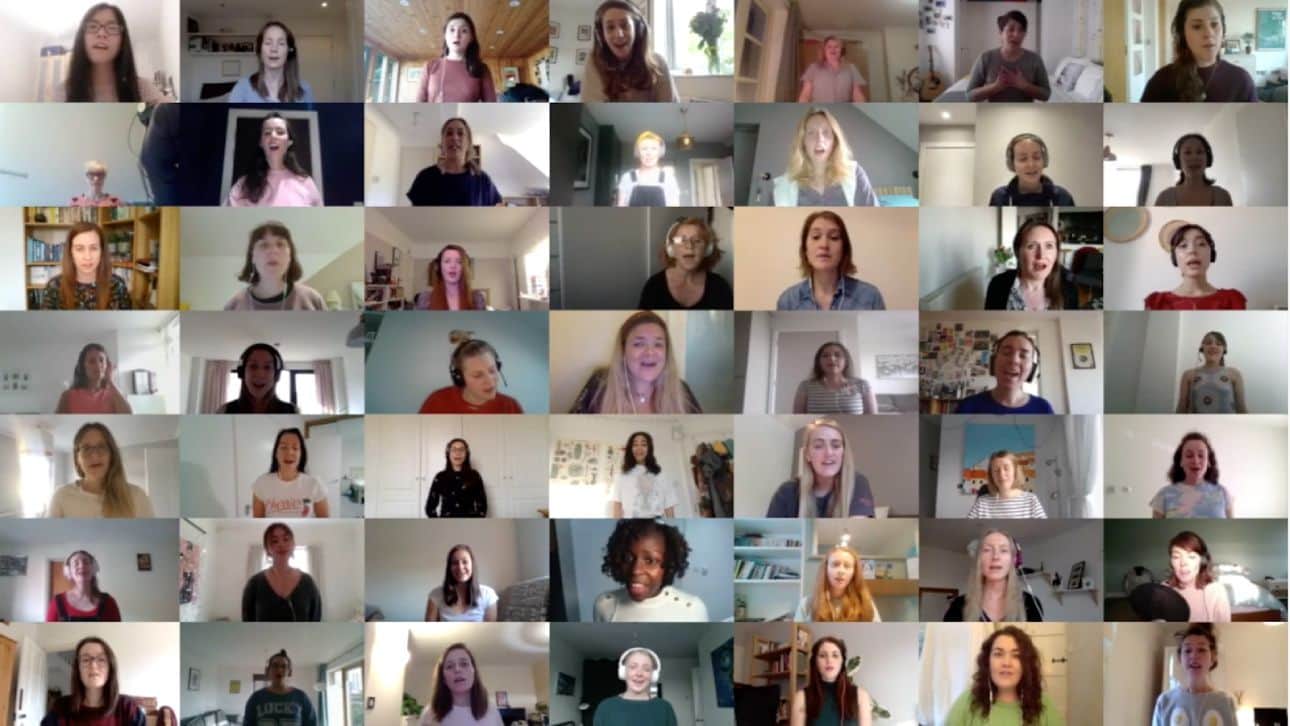 Our Director of Learning and Development, Peter, talks about creativity and creating together in our community during this crazy time.
There is a beautiful, under-appreciated moment in theatre that happens between a performer and their audience. A split second after belting out a high note, performing a complex dance move or delivering a line, there is a slight hiatus; a moment, suspended in time, where the audience absorbs the action on stage. It might be less than a second,but it usually feels longer for the performer, as they await the feedback the audience gives so truthfully: a collective intake of breath, an outburst of laughter (hopefully expected!) or even - wait for it - spontaneous applause.
Performance ensembles and their audiences communicate in this special way, weaving together these varied moments to create unique live events. The best performances are those that truly transport an audience, shifting their focus from their daily lives to something universal.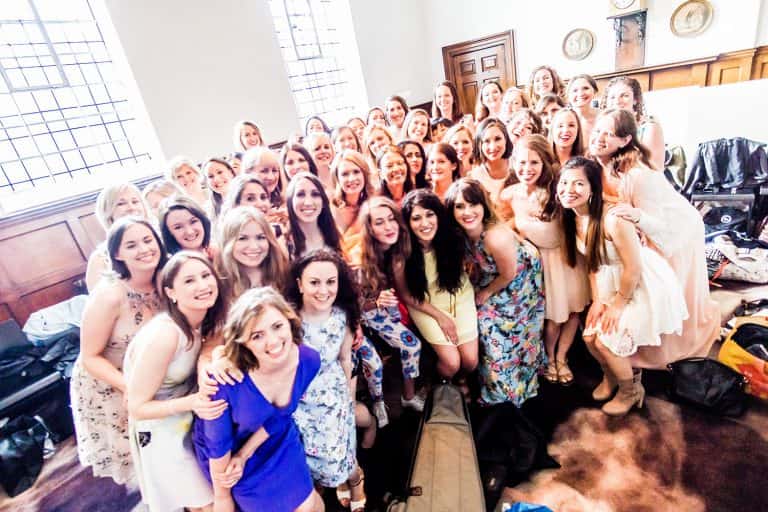 This Summer at City Academy our choirs, theatre and dance companies have all had their performances cancelled or postponed due to the ongoing restrictions on live performances in the UK. Despite this, these groups of like-minded performers have remained close and continued creating together.
Throughout the lockdown our performance companies have been meeting virtually each week to learn, rehearse and socialise. The Contemporary Company members have shared personal stories and developed new work to express these through dance. The Songbirds Choir has pulled together to share professional skills and resources in support of one another and their communities. Various groups including Encore and Singers raised money for worthy charities by releasing recordings across social media. Our Musical Theatre Companies have rehearsed and quizzed their way through lockdown celebrating 10 years of friendship as a collective.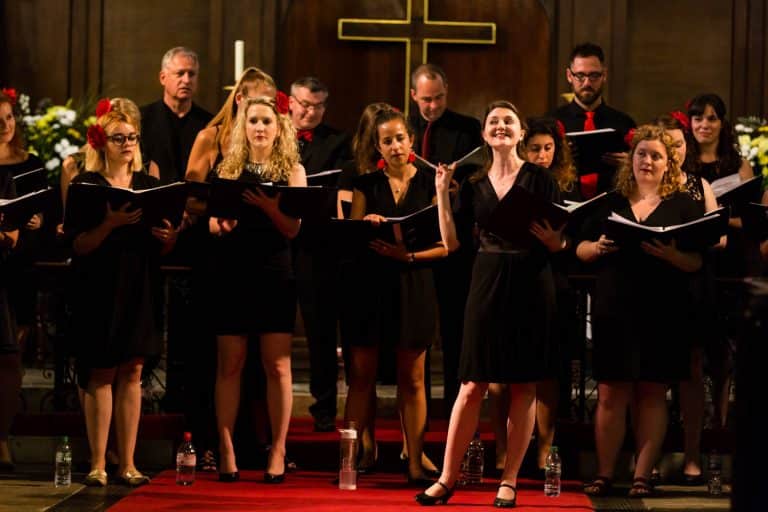 All of us at City Academy have found the tenacity, resilience and companionship of our performance groups to be truly inspiring.
The Arts remains a place of connection, joy and sanctuary for many. When you rehearse, perform or learn a new creative skill you are shifting your mental focus from everyday events and tapping into something universal. By engaging in something creative like writing, dance, singing, acting or art or there is evidence that you are also contributing positively to your well-being.
The performing and creative arts also have the potential to alleviate specific issues - many of which are highly prevalent at this difficult time: "The arts can help meet major challenges facing health and social care: ageing, long-term conditions, loneliness and mental health."
Communities like our performance companies - forged in creativity and creating together as a community - are as magical as the special moments they create on stage. These groups of like-minded artists show us that while individual creativity can at times be difficult to muster, by connecting with others to learn and create, we are unstoppable.
"Art helps us access and express parts of ourselves that are often unavailable to other forms of human interaction. It flies below the radar, delivering nourishment for our soul and returning with stories from the unconscious. A world without art is an inhuman world. Making and consuming art lifts our spirits and keeps us sane. Art, like science and religion, helps us make meaning from our lives, and to make meaning is to make us feel better." Grayson Perry, Artist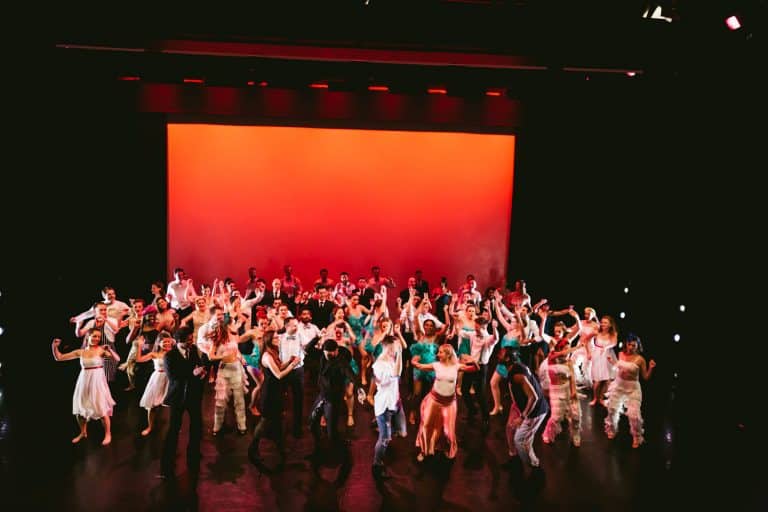 Fall in love with our Amplified Choir and take a sneak peak into what they were up to during lockdown.
Our all-female Songbirds Choir created this beautiful version of 'Over the Rainbow.'
City Academy Encore Choir perform 'Somewhere Over the Rainbow'  by Israel Kamakawiwoʻole.
City Academy's Singers Choir recorded this haunting rendition of Jóga by Björk sung in aid of The Whitechapel Mission.
Peter Spring is Director of Learning and Development at City Academy.
As Director of Learning & Development, Peter is an avid believer in the transformative power of the arts for everyone. Peter works across City Academy to drive innovation as well as working with City Academy's business clients to create tailored training programmes and team experiences.