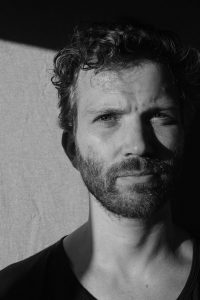 This spring we launched our Script a Short competition: a competition for City Academy students and alumni, where the winner gets their script turned into a short film, with a professional director and crew, for free! 
We were blown away both by the shear amount of submissions, but also the high level of quality. After weeding the submissions down to a shortlist of three - A Weak Heart by Paul Batterham, Age of Reason by Edo De Bruijn and Snickered by James Lucking - our in-house panel of script and film experts met up with all three contenders before deciding on this year's winner of  City Academy's Script a Short. 
Edo De Bruijn's Age of Reason won the judges over and his script will be realised into a short-film in September this year. Edo attended City Academy's Writing for Film course earlier this year. His winning script is a psychological thriller about a young boy living in a remote commune who discovers that not is all as it seems...
Tom Colley, City Academy's Head of Screen Acting, said the script stood out from the start, "I enjoyed the relationships between the characters in the script, specifically between a mother navigating ways of communicating mortality to her young son, all set within a unique and fascinating environment." Our Head of Writing, Jon Barton said, "I was immediately taken with Age of Reason. It was surprising, evocative and felt immediately cinematic. A real shot in the arm."
Congratulations to Edo, and we can't wait see the finished short film.