As we look forward to our exciting new Fantasy Writing course, we reflect on the genre's own epic journey, from cult fiction, to conquering best-seller lists and forging its place as the king of cool. 
We also discover the appeal of writing fantasy, and hear from our writing tutor and published fantasy novelist Miranda Miller, on why you should give your imagination a work out and give fantasy writing a try.
---
There is no doubt about it: fantasy fiction has global audiences spellbound, and it doesn't look like the magic will be wearing off any time soon.
As Season 6 of HBO's genre-defining smash-hit Game of Thrones steadily builds towards another barnstorming conclusion, what was once unfairly seen as a genre with little serious to offer mainstream readers, now confidently takes its place in the shop window of every book seller in the kingdom.
Popular fantasy is nothing new of course: it is not long since Peter Jackson's Lord of the Rings trilogy was cleaning up at the Oscars and reviving interest in JRR Tolkien's much-loved novels. But there has – certainly in the last five years anyway – been a shift in how the fantasy genre is perceived among the general public, scholars and writers.
Many readers, inspired to find out more by what they've seen on screen, are starting to discover the genre's ability to tackle complex themes, experiment with innovative literary devices, and immerse them in a world which is different, but uncannily similar to their own.
As real life becomes more terrifying, it is not surprising that many of us prefer alternative universes.
Okay, so more and more of us are learning to appreciate fantasy fiction. But what makes the genre an attractive option to explore for a writer? Why, if I have an idea for a story, would I consider telling it anywhere other than right here on earth? A terrestrial setting certainly saves a lot of long-winded explanation, and spares us any previously untested map-drawing and language-invention skills!
Our fantasy writing tutor Miranda Miller reflects on why fantasy is appealing to more and more writers:
"What I love about fantasy writing is that it's so unpredictable and fun."
"As real life becomes more terrifying, it is not surprising that many of us prefer alternative universes. Whatever genre of novel you ultimately want to write, writing fantasy will help you to expand your imagination and open inner doors that you might not be aware of."
Indeed, learning to write fantasy offers a huge amount of imaginative scope, and not always in the ways you might expect: of course you can invent new worlds, but what is also interesting is how these worlds can allow us to explore characters in original ways. One of the biggest misconceptions about much of fantasy fiction, which might have been off-putting to readers and writers in the past, is the perception that it is always just about magic, dragons, and wizards, and that these elements somehow supersede or obscure the business of storytelling.
A big draw for budding writers is how free and imaginative fantasy is, by its very nature encouraging writers to dare to try new things
In fact, taking George R.R. Martin's Game of Thrones novels as an example, one of the most appealing aspects of his works is how deeply human they are. Of course, they do depict dragons, blood magic, and walls of ice standing hundreds of metres tall, but all of these exist on the fringes of a world which is losing its sense of wonder and mystery, much like our own. What Martin really deals with in his books are his fantastically flawed and highly believable characters: their illusions, their moral dilemmas, their brutality. Even in the television series, with its eye-wateringly huge budgets, beautifully choreographed action sequences are often dispensed with in favour of grittily realistic, ponderous and brutal fight scenes. It is not polished, it is not pretty, and it is utterly compelling.
Fantasy fiction can give writers licence to view characters and their behaviour from fresh perspectives. Themes which in other fiction might seem clichéd or overcomplicated by context can be broached in new ways. Hard hitting, close-to-the-bone subjects for modern audiences can also be tackled more freely – think the rise of religious fanaticism, or the wildling migration crisis in the current series of Game of Thrones, which forces audiences to confront real-life geopolitical problems from the comfort of cosy armchair escapism.
With his intriguing point-of-view storytelling, Martin also demonstrates that fantasy fiction can be innovative as well as thrilling, and he certainly isn't the only fantasy writer pushing the form to icy new heights. A big draw to the genre for budding writers is how free and imaginative it is, by its very nature encouraging writers to dare to try new things, and imagine possibilities beyond normal boundaries.
---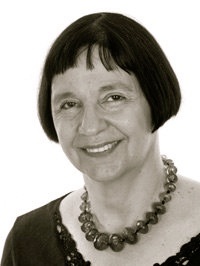 City Academy offer a variety of creative writing courses in London:
Find out more about our Fantasy Writing course, with novelist Miranda Miller, here.
To view our full range of writing courses, click here.