Introducing Matt Taylor, one of our new Film School Tutors. Matt talks to us about why he left behind his career designing websites to become a professional filmmaker, working with the filmmakers behind the Monty Python films and what to expect on his Filmmaking courses.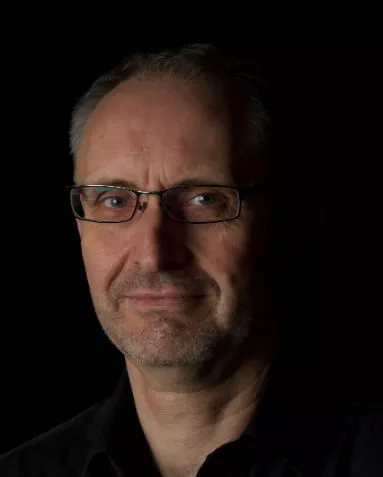 How would you describe your classes?
Hopefully inspiring as well as fun. The plan is always to enthuse everyone to go off and make more films.
What do you like about teaching?
Filmmaking is such a great thing to do at all levels and to give people techniques and encouragement to start their own projects is always satisfying and it reminds me of how I started off.
What's your piece of work that you are most proud of?
Can I have 2 films? First my feature film 'The Warehouse' is my proudest piece as it was such a struggle to make on such a low budget, but people enjoy watching it and it's won a Best Director award. Also my short film 'NASA and the Space Pen' is a personal film of my childhood disguised as a comedy. It screened at 6 International Film Festivals.
How would you describe the kind of films you make?
Firstly entertaining I hope, but I do try and add a moral message or question into my feature film projects, but most of my short films are simple comedies.
Where did you learn to make films?
I attended a course called Panico run by the filmmakers behind the Monty Python Films, Bob and Julian Doyle. Julian was also the editor of Terry Gilliam's Brazil. This was a 6 weekend course covering all aspects feature filmmaking and it was life changing for me as I very soon left my job ( I was designing websites) to begin working in filmmaking full time. The course gave me the enthusiasm and a great network of like-minded friends to work with and this lead to us all making many short films over the next couple of years which is where I really learnt to make films.
What or who do you admire in the filmmaking industry at the moment?
I'm a big fan of Steven Soderbergh's work. His prodigious output of quality films in very varied genres and budget scales is extraordinary for a director, but he's also cinematographer and editor on many of his projects.
What are you currently working on?
I'm currently developing two feature film scripts, one a mid-life crisis comedy set in Swindon, the other a thriller about an undercover police operation in Cornwall loosely based on true events. I'm also working with another writer on his script which I hope to direct soon which is a '2 men in a room' thriller which could be made for a small budget.
Find out more about Matt's Film School Courses here.