A look into why high powered career women in business, banking and beyond are flocking to get their shimmy on.
When one thinks of high powered Business women, and their hobbies or exercise regimes, they may picture something like CrossFit, Power Yoga or private Personal Training. Something driven, high achieving, almost masculine in nature. You might not picture them shaking their 'tatas' to Cabaret classics at a Burlesque class.
So why are they going? And what even is a Burlesque class?
Burlesque itself as an art form can be confusing to explain or understand. Usually seen within a Cabaret show, it can be Dancing, Singing, Acting, Circus or simply, Stripping. The common denominators are usually partial nudity and a breaking of the fourth wall (involving the audience in the show). Other than that it's a bit of a free for all as far as content goes. There are burlesque classics of course: Fan dancing, the art of the tease etc. But how do you translate that to a class? One of the most commonly asked questions is "do I need to get naked?"
No is the answer, you don't have to, although impromptu stripping has happened in classes previously. Not because anyone asked them to, simply that they felt liberated and wanted to.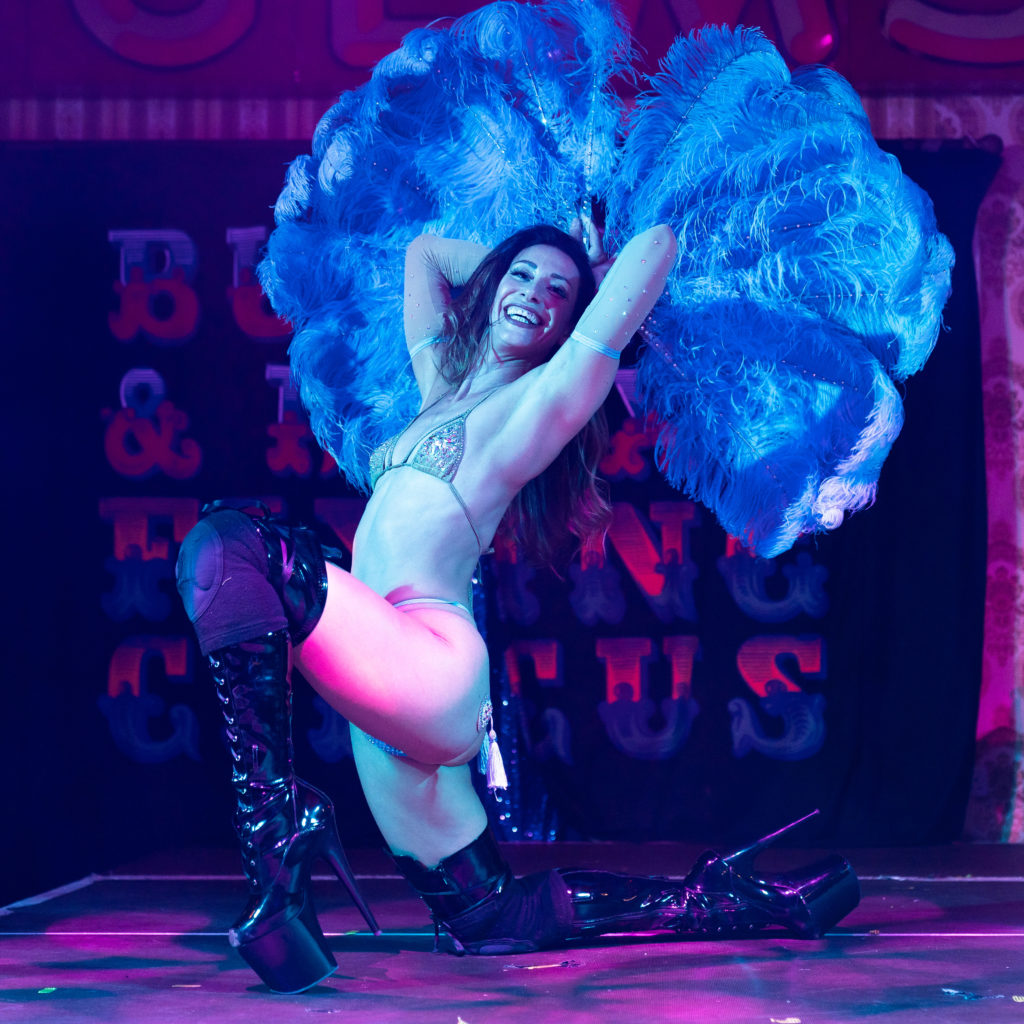 Burlesque Classes at City Academy are a burlesque-style dance class with a focus on how you feel rather than how you look. You usually start with a warm up to loosen the body and the inhibitions. Then do a few exercises to help the you connect to your inner showgirl to start the process of feeling fabulous. Sometimes meditation is added to really tune into the Diva within. Then you learn a routine with a focus on feeling sexy. Everyone is encouraged to whoop and cheer for each other. It becomes a safe space with a strong sense of community almost instantly. The idea is not just to learn burlesque, but to increase confidence both mentally and physically, improve body image, rebalance feminine and masculine energies and, of course, have fun.
Women of all backgrounds, ages, shapes and sizes that have attended classes have given various reasons for coming. Some have found that competing in male driven industries means they have had to push their masculine energy, and they feel their feminine energy has suffered as a result. Others want increased confidence in and out of the boardroom - they listen to songs we've performed to in class ahead of a presentation, panel or podcast appearance to feel ready for anything then they go and smash it out of the park.
Various participants have once debated a career in the arts or longed for a creative outlet, a new hobby just for them and this is their opportunity. In other cases, women are domestic abuse survivors who want to reclaim themselves, rebuild their confidence and self-esteem. We also meet a lot of women with body confidence issues who want to empower themselves: some came from religious backgrounds and have guilt surrounding their bodies, others feel pressure when comparing their real bodies to filtered, edited images on social media. Some don't know why they come...they just know they want to keep coming!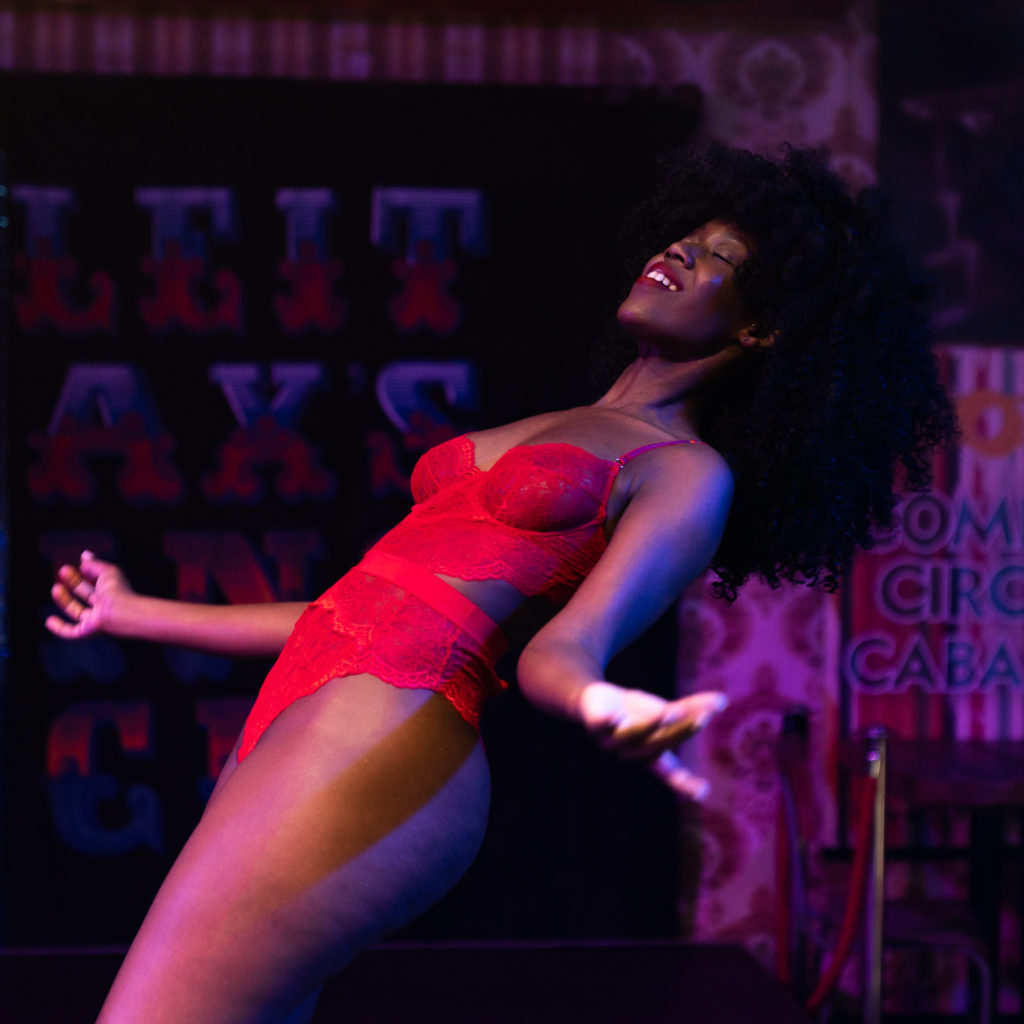 There is still a taboo when teaching burlesque as the secrecy still exists outside the room. The word 'burlesque' can still carry a stigma - even though it's simply a class. Essentially burlesque is about women being sensual for themselves and fighting the status quo....one shimmy at a time!