Want to learn how to draw and paint? There are some basic principles in drawing and painting that will immediately transform your artworks. If you're new to drawing and painting or want to give it a go, check out these two short time-lapse videos by our Head of Art, Francine Lawrence. If you want to book on a short evening or weekend course, take a look at dates here.
From choosing your weapon, or pencil, of choice to analysing where light and shade hits your object, these things have a great impact on the final outcome. Another important part, which Francine demonstrates in the introduction of this video, is deliberation with the direction of your lines. Take a look and have a go at drawing an apple or another simple object, giving it shape with shading.
In this second video, Francine moves over to ink and pen. Staying with simple shapes, using apples and pears, she demonstrates how to do an ink wash, blending colours as she goes along. Every time you use this technique the outcome will be different. It's important to use a waterproof pen to keep it from bleeding. Get your inks out and give it a go!
---
Francine is Head of Art at City Academy. Come and join her and our other art tutors and learn how to draw and paint in one of our courses from complete beginners to advanced artists!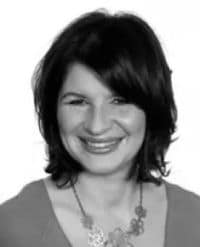 - How to Draw Beginners and Beginners 2
- How to Paint
- Life Drawing
- Portrait Drawing
- Drawing for Comics
For a regular evening session with our expert tutors, come along to our Art Club.