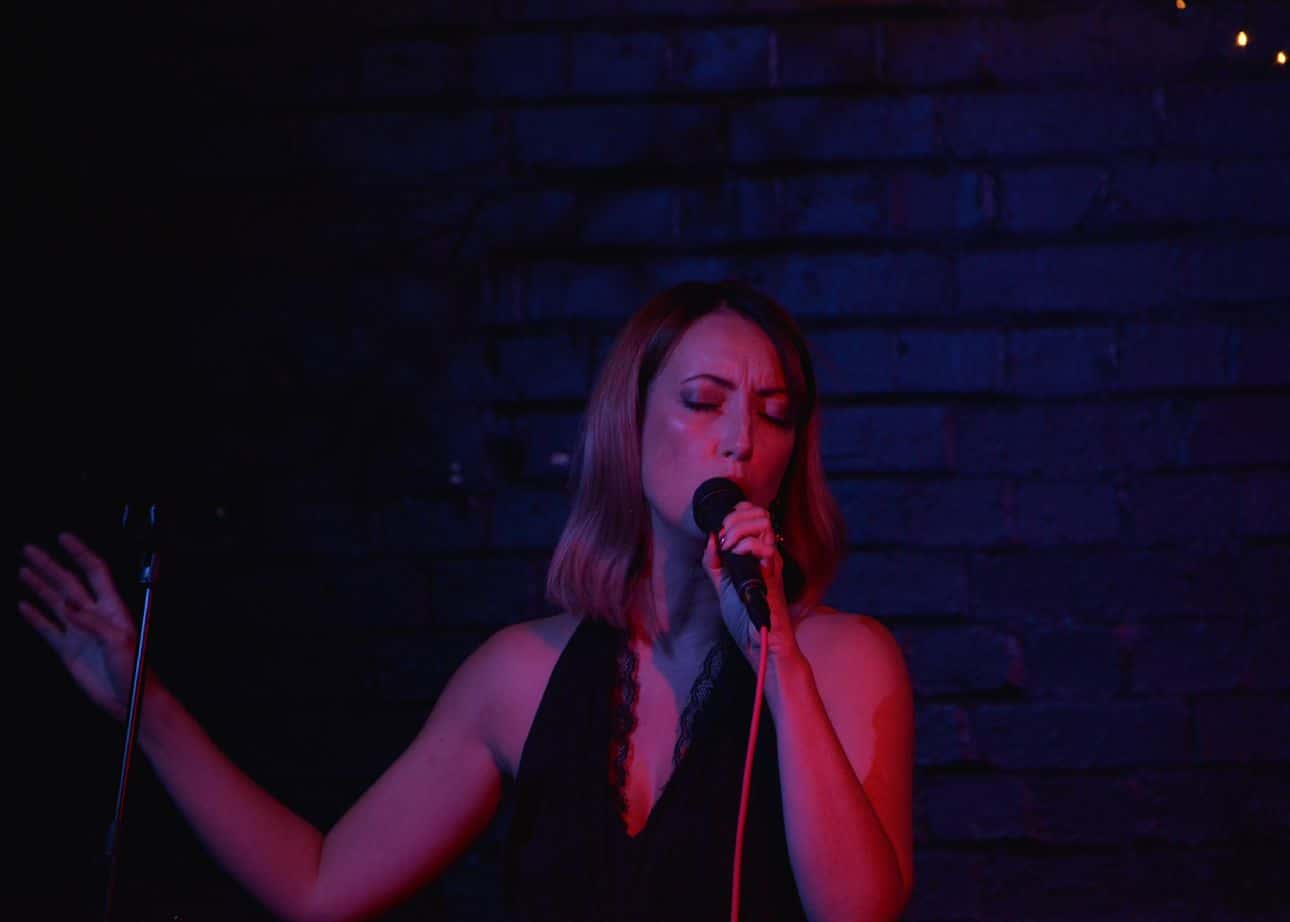 Photo by Dan Lowenstein
Are you looking to get started on the London open mic scene? Head of Singing, Bernadette Doyle talks us through how to prepare, ensuring that you have a great experience.
When I first moved to London, my ambition was to perform regularly as a singer. There were a small number of jam nights in town, and I was lucky enough to get gigs in established venues, alongside quirky music pubs. It was great to see the audience responses to the songs I'd written as well as having the opportunity to develop my stage presence and build my confidence on stage.
Having performed at numerous nights though, I could see a gap for a music night that offered exactly what I was looking for as an artist; a supportive platform for new artists to perform, somewhere central, with a fun vibe. Session B became that night and we were lucky enough to host regular gigs in Liverpool Street, Farringdon and London Bridge, with a variety of singers, songwriters and musicians and attracted great audiences for everyone who took to the stage.
The London music scene has changed dramatically since, offering a greater number of opportunities within our creative capital to showcase your work. Open mics are in abundance and are a perfect place to practice your skills, share your talents and meet like minded people.
Preparing for Open Mics
Want to perform at an open mic night? Here's some tips to help guide you on your open mic experience:
Ask around and do your research:
Finding the right night for you can mean the difference between feeling inspired and relaxed or unconfident and tense. The internet is a great place to start in helping identify popular nights. Remember to also look at local opportunities as well as the central nights such as Ruby Sings at Ronnie Scotts. A lot of nights focus on specific styles too, so bare this in mind if you know you'd prefer a genre focused performance opportunity.
Be prepared:
Remember to check key information so you turn up fully prepared. Does the night have a house band? Can you use backing tracks? Is it ok to sing covers? How many songs do you need to prepare? Getting as much information as you can get in advance will mean you turn up armed and ready to take to that stage.
Get chatting:
Performing at open mics gives you the opportunity to test audience reactions to new songs. They are also great ways to network with other singers and musicians and be inspired by watching others. It can be nerve wracking, but remember these nights tend to attract similarly creative people who are eager to network, so do use the opportunity to talk to others at these events.
Enjoy the experience:
This may sound silly, but when nerves kick in they can take away from the excitement and potential of your performance. Remind yourself of why you are doing this, what you want to get out of the night and what you enjoy about sharing your work. Going into this with that in mind, will set you up for the performance and mean you can really enjoy this opportunity.
---