Throughout my childhood as part of a forces family, I rarely lived in one place for more than two years and with each move, I needed to adjust to a new school, make new friends and adapt to different cultures. Looking back now, I can see that I developed an ability to imitate accents and behaviour, probably as a form of coping with the challenge of gaining acceptance.
After more than 20 years in the corporate world chasing promotion, money and the assumed satisfaction that this will bring, I have, as many have before me, come to the realisation that it does not. My inspiration is life and living it.
I am a keen mountaineer, and have climbed at high altitude and undertaken remote expeditions. I am drawn to the human spirit and our inner strength to overcome challenges, and enjoy stories of perseverance through adversity such as adventurers, accidental heroes and revolutionary leaders.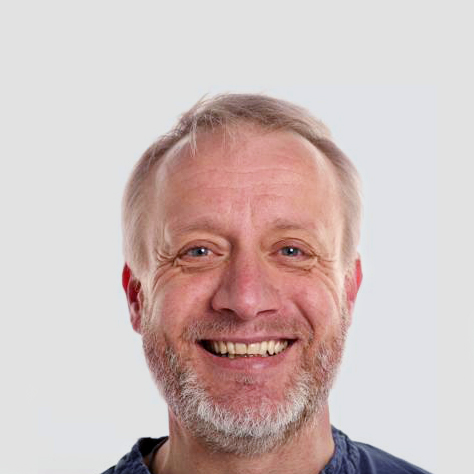 So I am now embarking on a new direction, soon to open a small bicycle shop and when possible acting. I will continue to take classes and hopefully start auditioning for roles and see what happens. At my age, I would never assume acting to be a possible career but if opportunities come around I will grab them! 
Acting, for me, demands connection to others. Without listening to and gaining empathy with others, I can't build an honest and sincere character. And I would argue that these skills are extremely useful across all parts of society - work, public and private. 
The defining moment to date for me has been the realisation that to successfully act you don't act! Being authentic is critical and discovering how to do this, via the techniques introduced during the Foundation Course, has been a revelation to me.
The small problem with taking acting lessons is that I have become critical when watching movies or tv productions, and I now look for consistency and the truthful inhabiting of a character by actors. The BBC drama, Taboo, started during my Drama School course and I have become slightly hooked on Tom Hardy as James Delaney. His character is complex and menacing, and it's the first that I watched and studied with my new-found insights.
I was not aware of the significant difference between acting on stage and on screen until I did the Screen Acting course. The screen can focus on you closely and this demands the character to be inhabited behind the eyes in a way that stage acting does not - in the theatre, your body is always in play and it's all about the power of movement and techniques of controlling the body.
I find the building of a character a mixture of fascination, fear and exhaustion. To inhabit my mind as if a different persona - converse as them, respond as them and have emotions as them - is a powerful and addictive experience.
My advice for anyone thinking about attending an acting course is to jump right in. Even if acting as a job is not your goal, the insights and skills used have applications across all areas of life. And the classes are based on openness and fun, and just having the opportunity to drop the 'adult mask' for a few hours is a luxury in itself!
---
Keith has taken Acting - Beginners and Improvers, as well as Screen Acting - Level 1.
He has also done the intensive Five Day Acting Foundation course. 
For more Acting courses, see here >>>