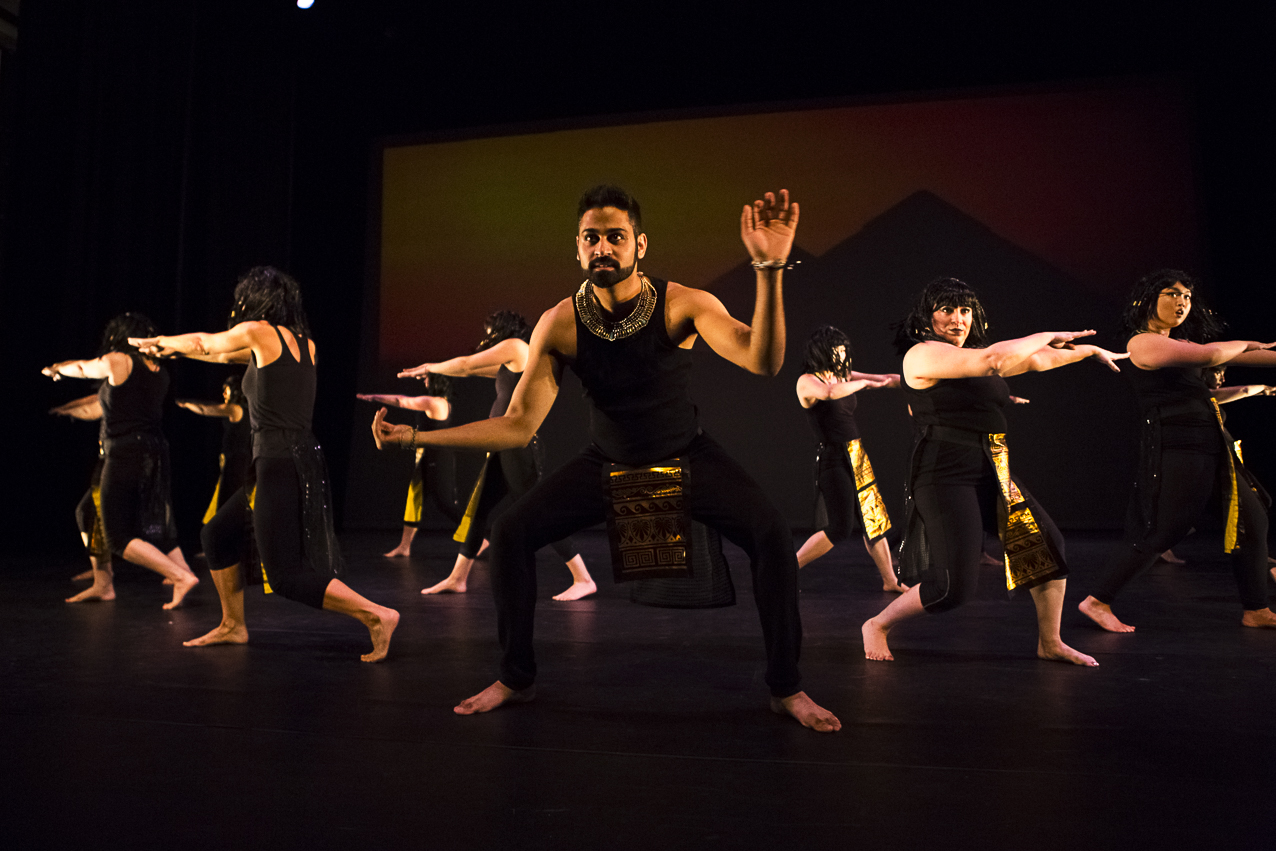 I work at Virgin Active doing multiple roles, you will often find me at reception 'working' and occasionally practising dance moves and routines behind the desk! For me, being able to do commercial dance and dance in general is my own freedom.
Whilst dancing can have it's restrictions and limitations depending on style, level of experience and opportunity, there will always be room to grow. So I have been dancing with City Academy for almost three years now.
I've tried various styles and broken out of my comfort zone. I think the moment that had the biggest impact was during a diva dance class - probably the first or second ever class I took with Tarnya Neil. In that class we worked on our strut and poses.
Being the only male I felt really awkward - strutting my 'stuff' down the room and 'power posing' to Beyoncé seems like a great idea until you look in the mirror! But then you realise everyone else is there, doing and feeling the exact same.
It's about being in the right mind set, and learning how to change your mind when and where you please. I didn't come to this class to be stressed - I came to feel free, empowered and be myself.
So I have tried a few genres - ballet, street, diva, bollywood - but found I feel and perform better when I'm dancing to a good beat, something I can sing to, or close my eyes and feel through my body. Commercial dance was the perfect fit for me.
I've loved being in the company, I've met so many other dancers who are there to just enjoy our time together, we've shared great experiences from our past and enjoyed new experiences together. I think it was a great way for me to find people who were also passionate about the same things as me.
My favourite thing has been the euphoria when you walk on stage. I spend so much time panicking about what could go wrong - will I fall, will I forget, and will I smile? Then I get on stage and for some reason everything just changes. I am scared obviously, but I feel happy. I'm with my team, we're in it together and that makes me feel good.
---
Be part of the fun and find out more about being in one of our dance companies!
Alternatively, take an adult diva or street dance class before joining the company.