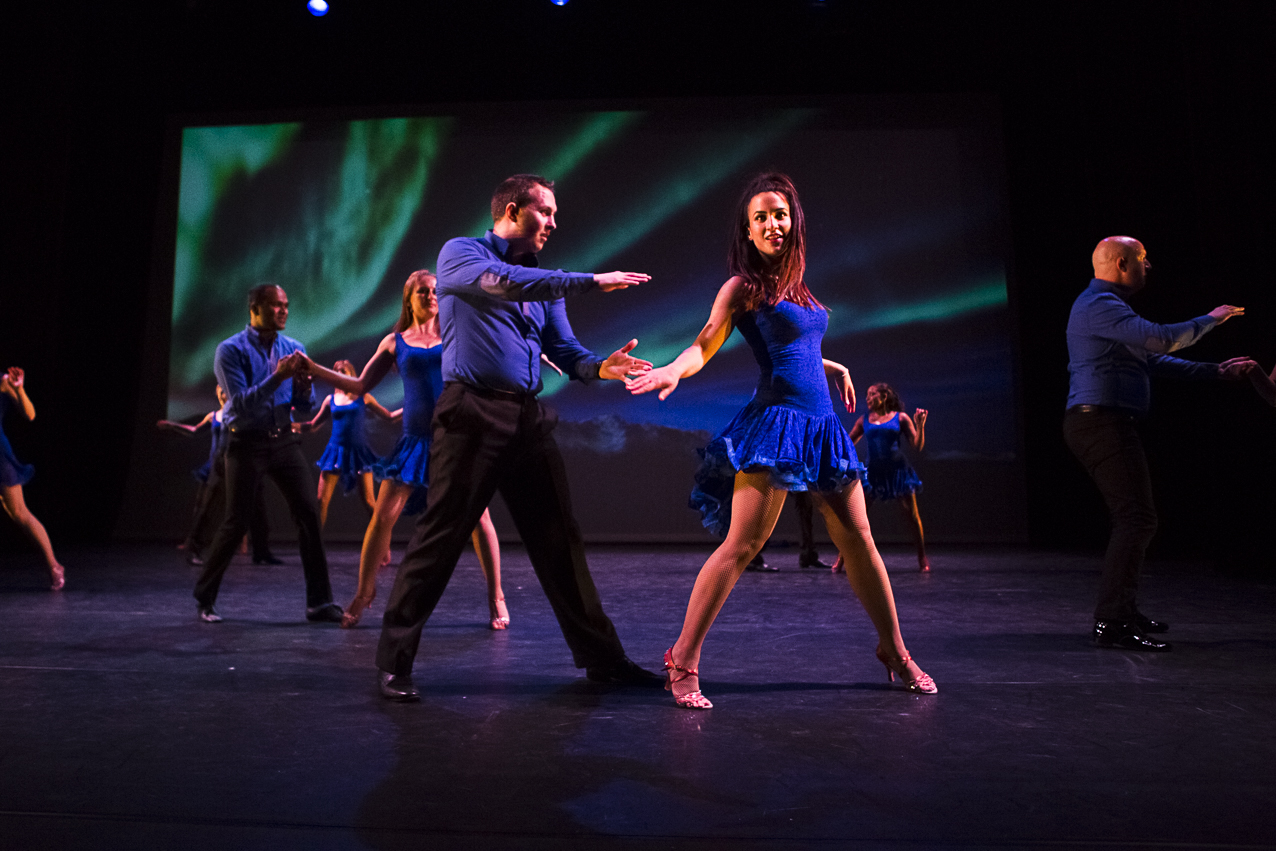 I work in Events Management and have always wanted to learn to dance. I chose salsa initially for two reasons. Firstly, I was looking to learn a structured style that could be performed or danced socially. And secondly, it can be danced in lots of ways, conveying many stories and emotions, but the overall vibe of it is happy and joyful - and that is the main reason I do it. It's just simply great fun to perform and the atmosphere is brilliant!
Something that I didn't expect at the beginning but have really appreciated since, is the wonderful, supportive and friendly community that salsa has brought me. We are very lucky to be able to see exciting new places, bond as a team and perform at festivals and salsa nights together - thanks go to the City Academy teachers for not only work hard with us in rehearsals but also for giving us these extra opportunities.
As time has gone on, I've come to love the fact that you can dance salsa with a partner or without, and that it's technical and related to other styles like bachata and rueda. My favourite memory so far must be the Spring/Summer showcase this year, it was a great experience and fantastic to have all the different styles together in the show.
I hugely appreciate the universality of salsa.
Wherever you are in the world, you can meet and connect with people who also share the love of salsa dancing- whether it's socially, performing or both. I think this really clicked with me at the Marrakech Salsa Congress in 2014. It became apparent to me how popular it is, not only in Latin America or London where we are learning it, there are passionate salsa communities in every corner of the globe and the prospect of that is truly exciting.
---
Whatever level you're at, if you're interested in salsa dancing, check out our classes here.