As a Head of Sales, I have worked in the City for the past eight years. About five years ago, I felt my life in London needed a change, I was looking for an inspiration and more importantly a way to connect with this city. I got invited to this live swing, jive and lindy hop music and dance event at The 100 Club in central London, no idea what I was walking into.
The club, the costume, the atmosphere – it was magical. I remember this gentlemen coming up to me and inviting me for a dance, I didn't have a clue how to but he was so elegant and I felt safe dancing with him. That was the moment I realised this dance form was my future – people are only dancing, they all share the joy of this dance, there is no second agenda.
I instinctively looked on the internet and found City Academy, it seemed the most complete and organised in terms of class schedules and level progression. Dancing makes me happy. It's uplifting for my spirit and a boost to my confidence. Every single training class is a new adventure in discovering what I am capable of doing.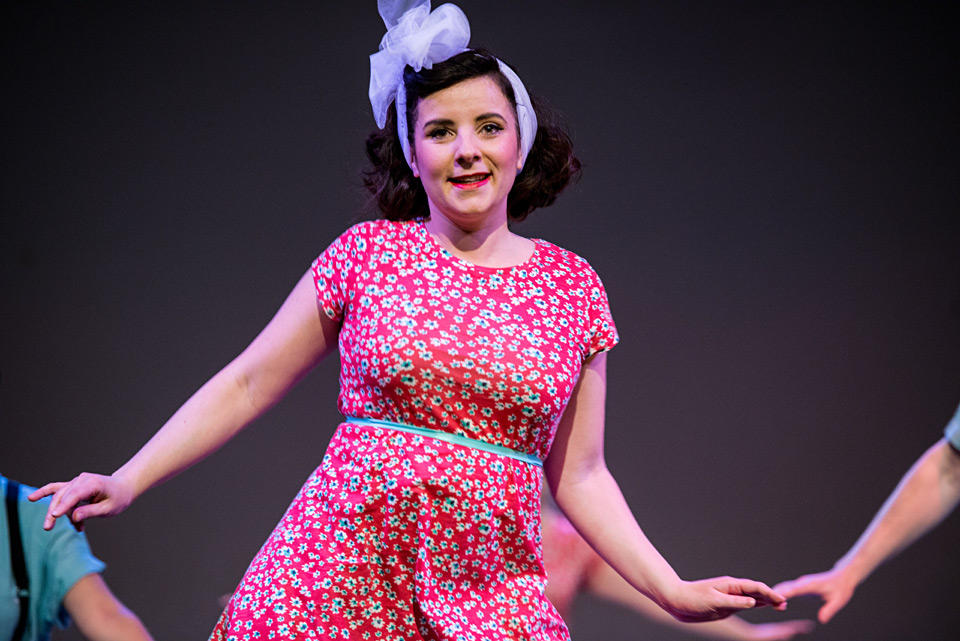 Erica Izzo dancing swing at City Academy
For me, being in the swing company means to look at life in technicolor.
Performing is a wonderful perk – who doesn't like the attention, the chance to show off, the photographs? There's the hair, the make up, the costume – I love this part, it's when everything comes together. And then, those last few minutes waiting by the wings…when you know in the next moment, the show is on!
Whatever level you're at, if you're interested in swing dancing, check out our classes here.