Getting involved in tango has been one of the best things I've ever done. It has provided me with great friendships and the confidence to try new experiences, which recently included spending a couple of months travelling solo around Argentina.
I started dancing about 18 months ago. My partner at the time had spent a couple of years in Brussels where she had been learning tango. As a Christmas present I bought us a course of tango lessons through City Academy so that I could learn to dance with her. I had never done any formal dancing before and it was a huge challenge getting started.
One of the things I enjoy about tango is that, while it is improvised, as a leader I'm able to dictate the speed and movement around the dance floor. I find it very satisfying when my partner follows my lead around the dance floor and the dance comes off exactly as I intended.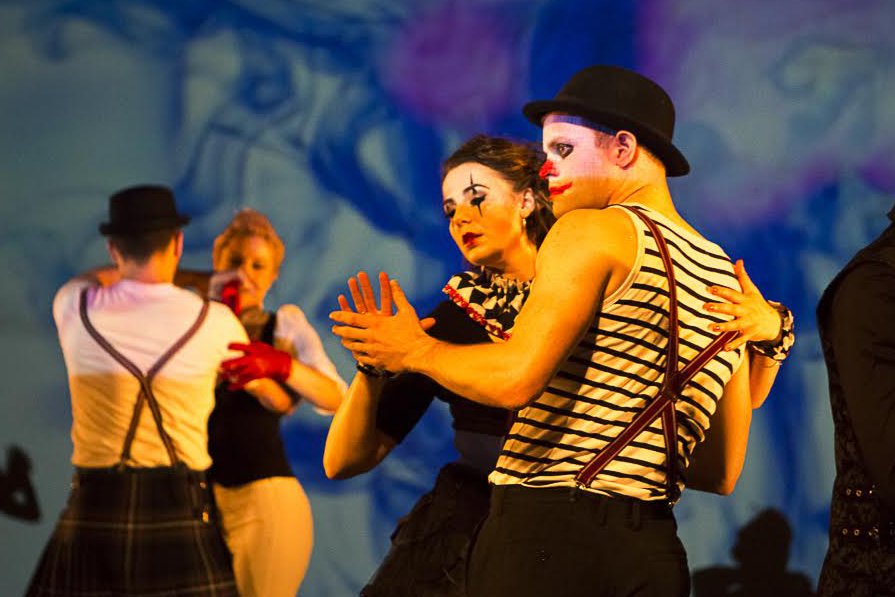 Alistair in action with the Tango Company at Laban Theatre, in 2016
Taking up dance has had a big impact on my life. I recently started training to become a secondary school maths teacher. Prior to that I worked for an engineering consultancy for ten years...
...Without tango I'm not sure I would ever have had the confidence to make such a big step.
I have made many new friendships through dancing, and now even live with a couple of people from the company! I enjoy meeting new people in class - I think tango, and dance in general, attracts interesting people.
I love performing with the Tango Company. It always involves a lot of stress and last minute practice, but in the end everything comes together and it's a great feeling to share that experience with the other people in the company and the audience.
---
If you are interested in learning Tango in central London, see our range of tango classes >>