Watching music videos from the likes of Ciara and Usher really inspired me to do urban dance. The rest is history! The best thing about this street dance form is not about perfection or precision - it's that it's completely your own expression of the music through movement.
I grew up listening to R&B and hip-hop music so when I hear it, dance is my instant reaction. To me, dancing is like stepping into another reality and losing myself. It's about releasing inhibitions and connecting with the journey of the sound.
I work in an office based position helping to run a leading food distribution business. I can still pursue my keen dancing interest despite working in a 9am to 5pm position, because City Academy's evening rehearsals have made it possible for everyone with a career to still do what they love.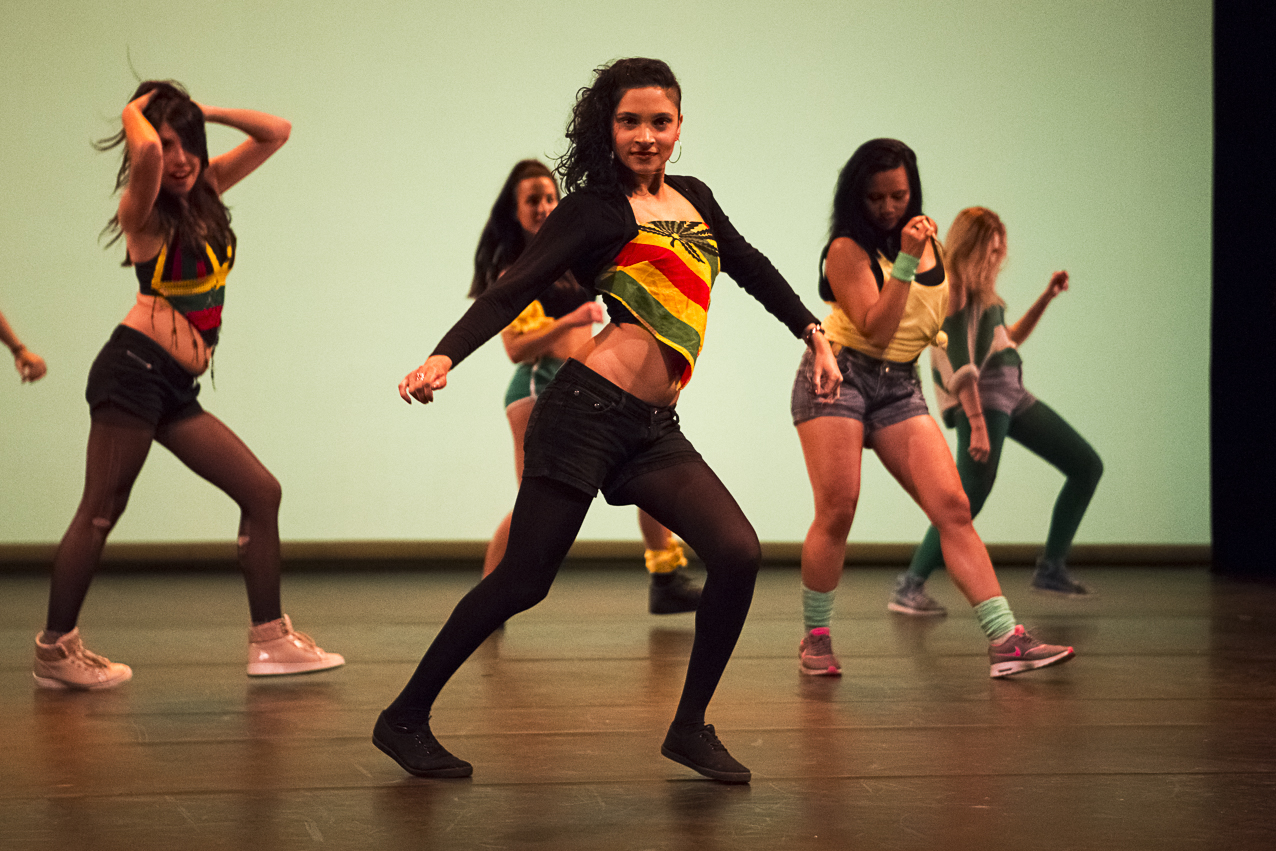 Kayal centre stage with City Academy's Urban Dance Company
And as part of the company, we get free tasters every month, which I make full use of! Trying different dance styles has been a fun and adventurous experience, allowing me to feel more confident and develop stronger team building skills.
It's one thing going for a dance class, but it becomes so much more rewarding when I get to perform on stage at our urban dance company shows with others who enjoy dancing as much as I do. I do feel particularly enriched by the people I have met from dance, and value highly all the interactions that I have with them. Nothing beats the feeling of being on stage with them, the blood pumping through my veins and the strong adrenaline rush that engulfs me. Every performance is an exhilarating experience.
---
Our commercial dance company is accepting new members in January. To be part of the fun, see more here »