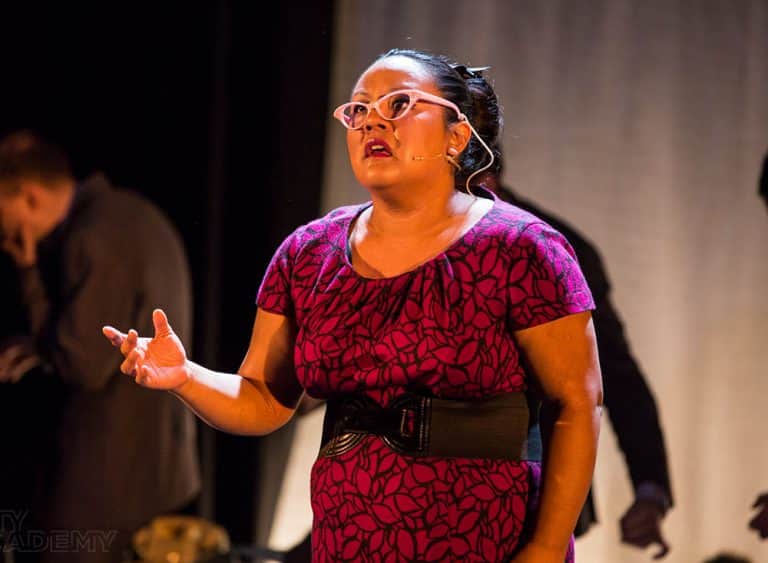 We catch up with this year's winner of the Jo Reyes Bursary for Musical Theatre: Nathan Curzon. The bursary was set up in memory of much-loved Musical Theatre student Jo Reyes, so that her love and enthusiasm of Musical Theatre could be enjoyed and shared by others. It offers a full year of Musical Theatre training with City Academy, including performance opportunities as part of our Musical Theatre Companies. Nathan tells us about his love of musicals, where it all started, and his advice for students wanting to get into musical theatre.
Tell us a bit about your background in musical theatre. When and where did you start, how did you get into it?
Les Misérables on the West End when we were very young. It is such a powerful and emotive show. I know a lot of people see it as cliché now, but for little young me it was so fresh and incredible - it made me immediately want to be in musical theatre! It took my until Sixth Form to actually convince myself that I could do it. I haven't looked back since, doing shows almost every year!
Why musical theatre? What do you like about it?
Musical Theatre is such an incredible emotional outlet. It tells interesting stories in a really unique way that you can't really get through any other medium. It has such an impact on me; I always end up crying and/or laughing when immersed in a fantastic show! The feeling you get from being part of the cast is very different - when you take your bow and the audience show you how much your performance meant to them... words can't explain it!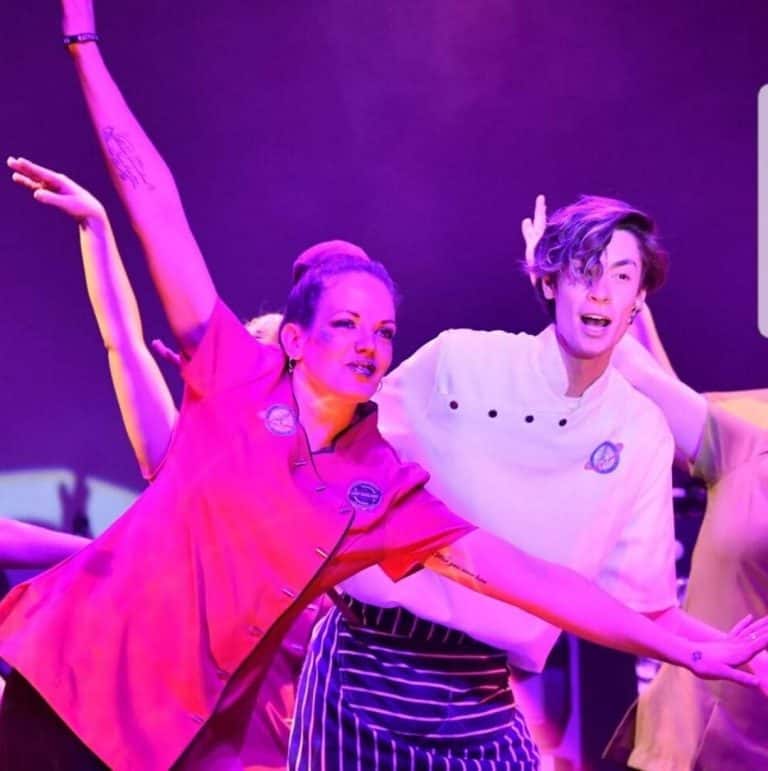 Nathan (right) performing in a Musical Theatre show
What appealed to you about the Jo Reyes Bursary? How did you hear about it?
I'd never had any formal musical theatre training before, and my friend Phoebe told me that there was a bursary which gives you a year's worth of classes and a spot in a Musical Theatre Company at City Academy. I read Jo Reyes' story and it really moved me; she really embodied what it is to be a musical theatre aficionado and was a total shining star. I really connected with her passion for the art of Musical Theatre, and I thought that by it would be a perfect start to my formal training whilst honouring such a wonderful person.
How did you find out you'd been selected for this year's Jo Reyes Bursary?
I found out with a call from Rebecca Wicking saying that she liked my audition. I was so excited and eager to get started! I immediately rang my parents to tell them the good news!
Do you have any advice for aspiring performers, perhaps for those who would love to try musical theatre but are too nervous to start?
Be yourself, and let your passion for musical theatre shine - watching people perform with that love for the art is always a pleasure!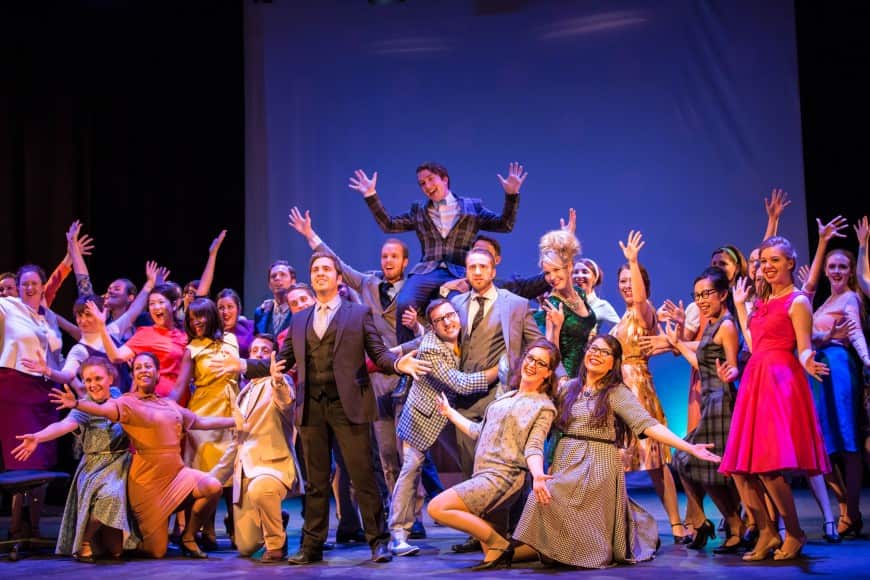 City Academy Musical Theatre Company performance
Can you tell us you favourite musical, favourite song and guilty pleasure musical?
My favourite musical has to be Come From Away. I have never seen something so different; it was scored beautifully with very clever staging and of course fabulous acting and vocals. I was absolutely blown away by the cast and how seamlessly the songs flowed throughout the performance. Honourable mention to Miss Saigon though, I don't think I've ever cried more when watching a performance.
My favourite song is constantly changing, but I have to say that at the moment it's "I'm Breaking Down" from Falsettos. Particularly Stephanie J Block's rendition from 2016 on Broadway. Her acting is truly masterful and her voice is so versatile and pristine, but the raw passion she delivers through her musicality is what really sets it apart for me.
Guilty pleasure musical... there aren't many that I actually feel guilty about but I'd have to say The Lion King. I know many people dismiss it but it will always hold a special place in my heart.
Musical Theatre is such an incredible emotional outlet
What do you plan to do with the Jo Reyes Bursary this year, and what have you done so far?
So far I've done the Musical Theatre Beginners class which was excellent. There was lots of music I knew and I was able to get stuck in with some very fun dancing! I got the chance to perform "Empty Chairs at Empty Tables" at the showcase, after receiving some really good points to work on from Rebecca in the Solo Masterclass Week.
Currently, I'm in the Musical Theatre Improvers class and will be singing "You Gotta Die Sometime" from Falsettos as a solo in the showcase. I have made so many lovely friends already in my time at City Academy, whilst learning so much about the art I adore.
Join Nathan on his musical theatre journey: