Introducing celebrity and mens fashion photographer, and City Academy tutor Leigh Keily - we caught up with Leigh to find out what inspired him to take to the lens, why Prince William has been his favourite portrait so far, and his top piece of advice to budding photographers...
What first inspired you to get into photography?
I started film photography as a 12 year old, I loved the idea of making something from nothing. Then as I experimented more I realised I loved the beauty you can capture with photography - a moment, a mood, an expression that might only last a minute but you'll have it forever.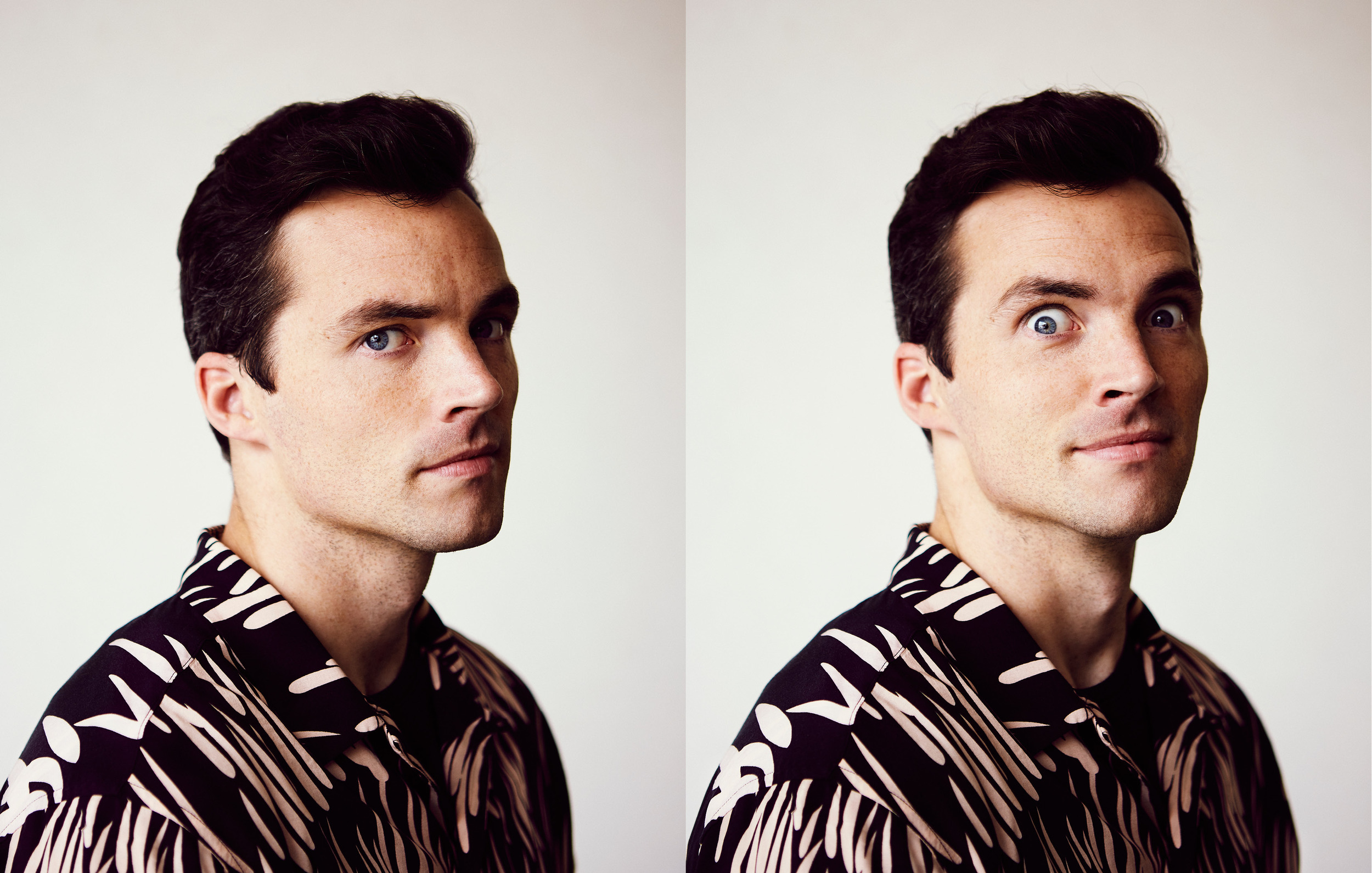 A portrait by Leigh Keily of Ian Harding
What was your first 'break' into photography?
My first small break lead to my first big break. I met a magazine fashion editor in a nightclub, we chatted and he said I should shoot something for him. One shoot lead to another. They were awful at the beginning but the learning curve was steep! After a year of shooting for his magazine I was asked to shoot a very small campaign for the large high street clothing store River Island, who had partnered with the magazine. Shortly after that, River Island HQ called me and asked me to shoot their main campaign. It was run throughout the UK and Europe, and I used high end equipment, shot in massive, beautiful photo studios, and of course made a lot of money! I was still studying photography at University when that happened, so that break made my first few years 'scraping by' a bit easier!
Who has been your favourite person to shoot so far?
Definitely Prince William. It was one of those shoots that could have gone totally wrong. Very high pressure, very short time to get the shot. He could have been an absolute nightmare to shoot and I would have had to get something anyway - but actually he was delightful and it was like hanging out with a friend. We had a chat and it was fun - and the portrait that I got I am so happy with. For me its very successful - when I look at it, it shows me that little moment, on that day, that we had. And you can see the real person… so that's a success for me. I guess maybe he's the favourite person because I'm most happy with that portrait!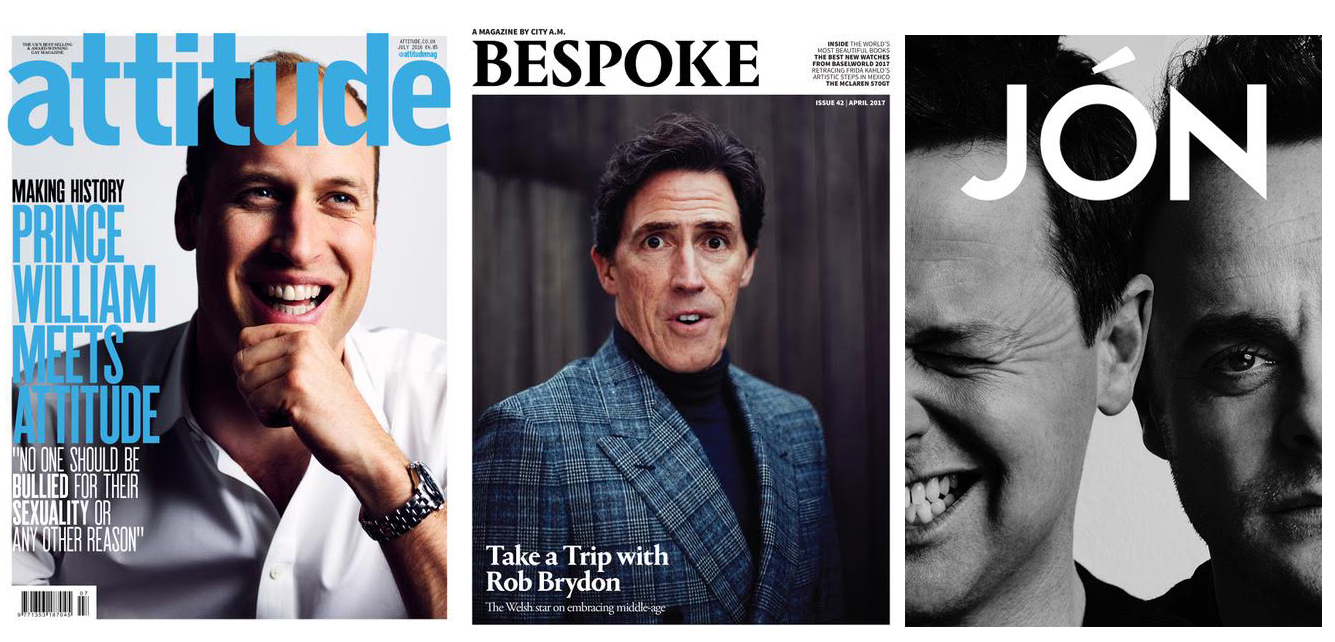 Leigh Keily portraits of Prince William, Rob Brydon and Ant & Dec
Who would you most like to shoot?
At the moment, Donald Trump. Or Kim Jong. Not because I particularly like or admire them, but because the kind of photography I do is all about relevance. You photograph the most relevant person at that moment in time, and then next week it could be someone else. That's what keeps the job so interesting, is that it is always in flux, its always new, its always relevant.
If you could only give one piece of advice to an aspiring professional photographer, what would it be?
Well, that's hard. Cause 'perserverance' is a good one, but its a bit cheesy. I would prefer to say, "Be funny, be likeable, have a personality that is YOU at 100%" Whilst people will book you for your photos, they will also be booking you for your personality, and that's what a lot of photographers forget. It's especially important at the start and middle of your career when there is a lot of choice for the client.
Which portrait photographer do you admire most and why? 
So hard and it changes all the time. Today I looked at Peggy Sirota's work, which is gorgeous, heartfelt, in-the-moment, and shows her connection with the people she sees. Everyone looks beautiful, everyone looks interesting, and no one looks bored.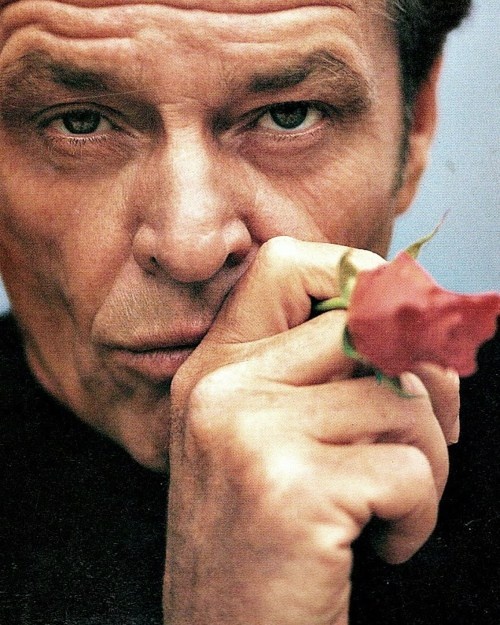 Peggy Sirota portrait of Jack Nicholson
What can students expect in your course?
Learning is about an enjoyable environment with quick changes - so no two hour lectures. Theory interspersed with practical, hands on shooting. Learning from doing. I also want to give my students the skills to go on and continue to learn, so it will be a busy day with lots of info, but it doesn't stop there. They can keep practicing afterwards, putting into play the skills they used in self improvement.
---
Leigh Keily is a City Academy photography tutor - City Academy run adult Photography classes across central London, find a class for you below:
- All Photography classes
- Fashion Photography
- Portrait Photography