Whether you're an actor, storyteller, comedian or poet hoping to practise to an audience, looking to spontaneously collaborate, or out to launch your career into the stratosphere - London is the place to be.
Or maybe you're simply a spectator, wanting to awaken, intrigue and inspire your creative curiosity.
Whatever you want to do, there's a great underground and grassroots scene to discover and immerse yourself in here in the Capital. Some places allow you to walk in, others need pre-booking, and a few will require an audition, but all of them are worth a look in. So get involved and be experimental, test your material, steel your nerves or take a seat and tuck some culture under your belt.
To help you get to the heart of the circuit, we've been investigating and put together a comprehensive list of  London's best performance nights to get involved in, covering Devised Theatre, Spoken Word Poetry, Storytelling, and Stand Up Comedy.
---
New Theatre Nights:
Courting Drama by Theatre Renegade
@ Southwark Playhouse, 77-85 Newington Causeway, SE1 6BD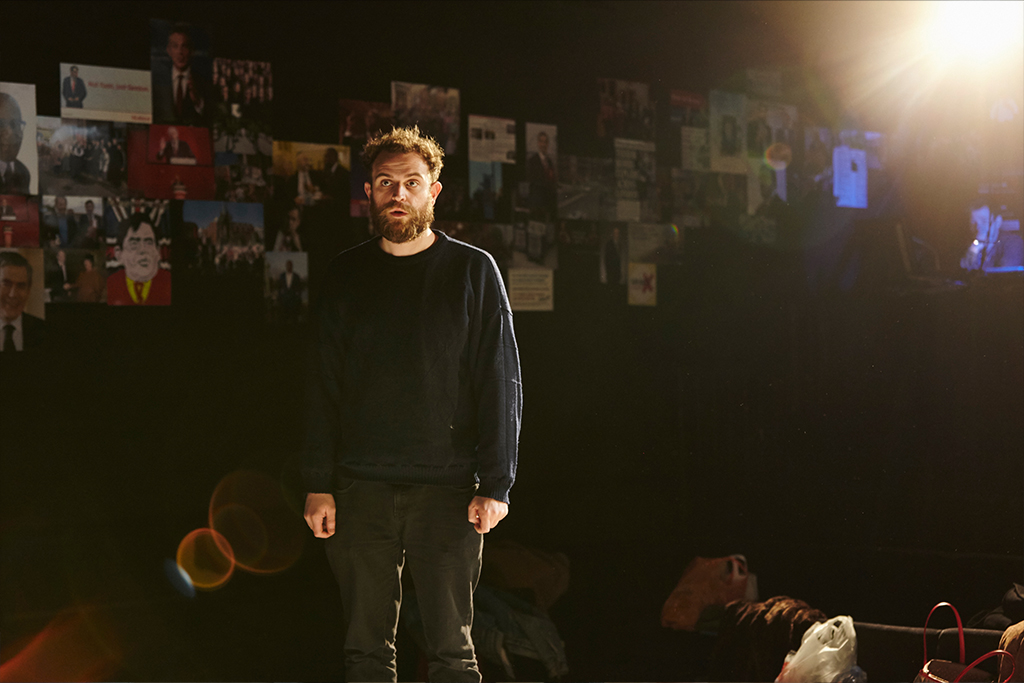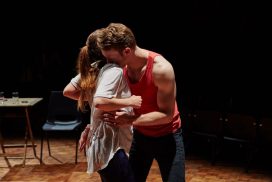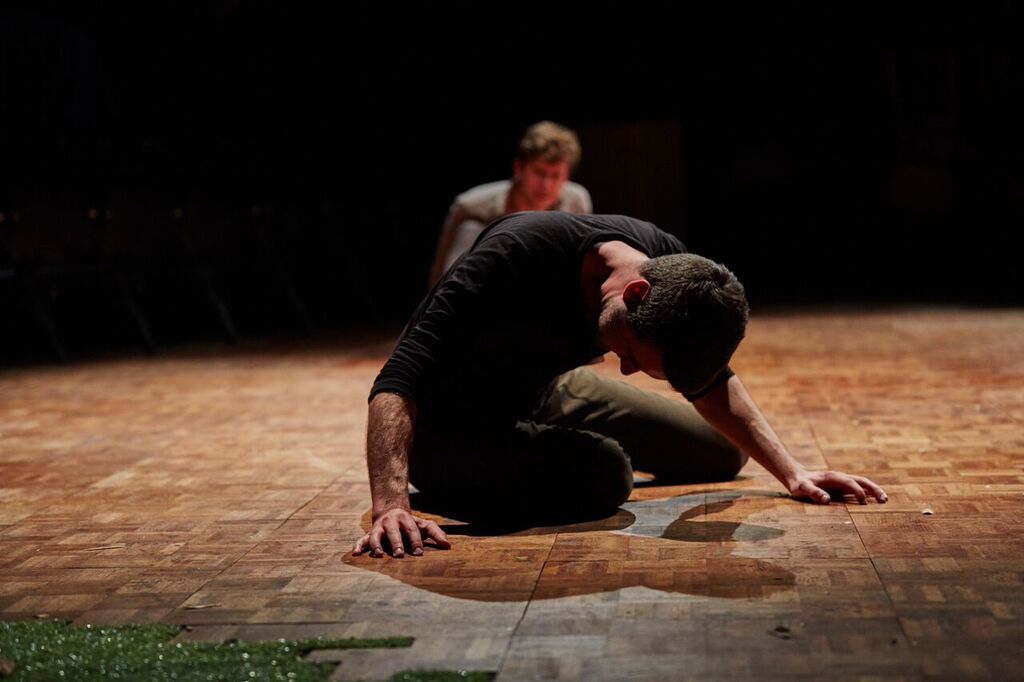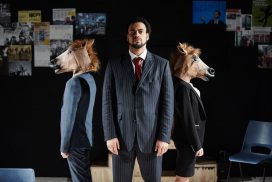 A selection of writers and directors go on speed dates with each other, in the hope of finding a creative partner and outlooks that marry with one another.
This fantastic idea is the brainchild of Theatre Renegade, a drama production company spawning work with an emphasis on collaboration and innovation.
As a result, Courting Drama pairs up eight theatre makers into four couples, with each duo then developing a 20 minute piece of new writing over the course of two weeks.
The finished products are then showcased at the Southwark Playhouse - will the relationships forged bear fruit, or will it all go pear shaped under the watchful gaze of the audience? The winner goes on to work with Theatre Renegade in another, fully-fledged project.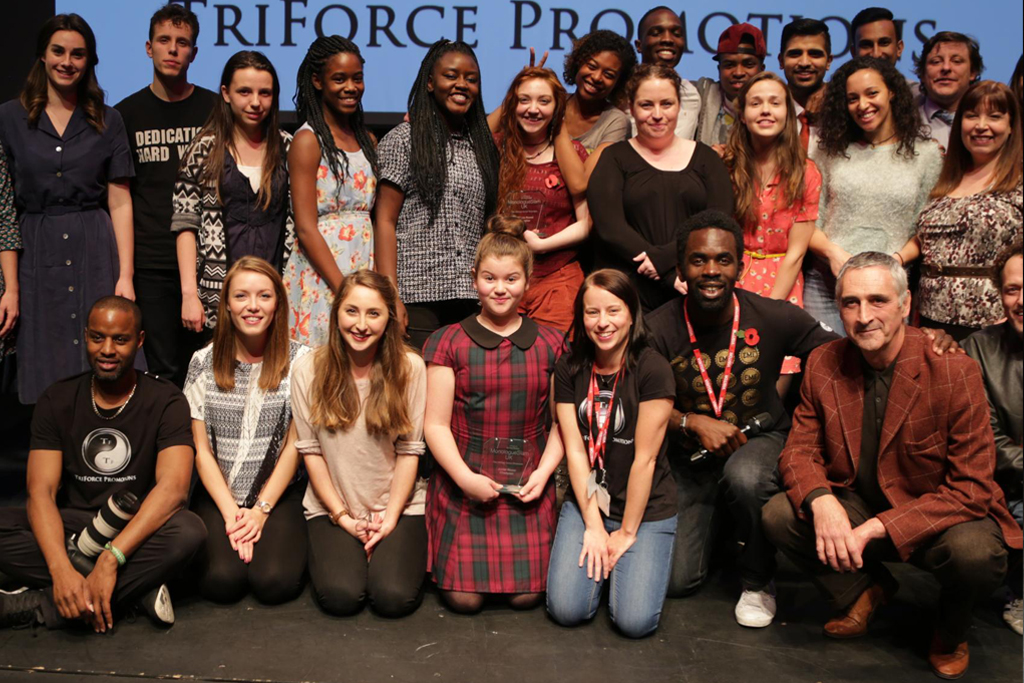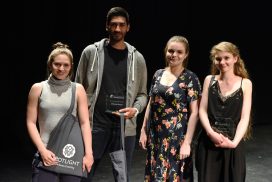 MonologueSlam UK is a sponsored industry showcase that is open to absolutely everyone. The organisers firmly believe experience or background shouldn't inhibit people interested in acting - the only hurdle that needs to be overcome is a comprehensive audition process.
20 lucky folk are then selected to perform in front of an audience and a panel of at least four judges, all of whom are in the position to catapult the careers of the participants forward. Of the fresh faces that have gone on to success thanks to MonologueSlam UK, there's Ryan Calais Cameron (lead role in The Westbridge at the Royal Court) and Chizzy Akudolu (Holby City), who'll be hosting this year's competition in February.
After the nationwide events have taken place, the regional winners perform in National Final at Theatre Royal Stratford East in London for a chance to win a prize package designed to help them realise their ambitions - including one year's free membership with renowned casting company Spotlight, and the opportunity to record a monologue at Spotlight Studios, a headshot session and one-to-one advice from industry professionals. Apply to take part (there's a special youth round for 11-18 year olds as well) or grab your tickets to watch the process!
---
Spoken Word Poetry:
Bang Said The Gun
@ Bloomsbury Theatre, 15 Gordon Street, Kings Cross, WC1H 0AH | Bang Said The Gun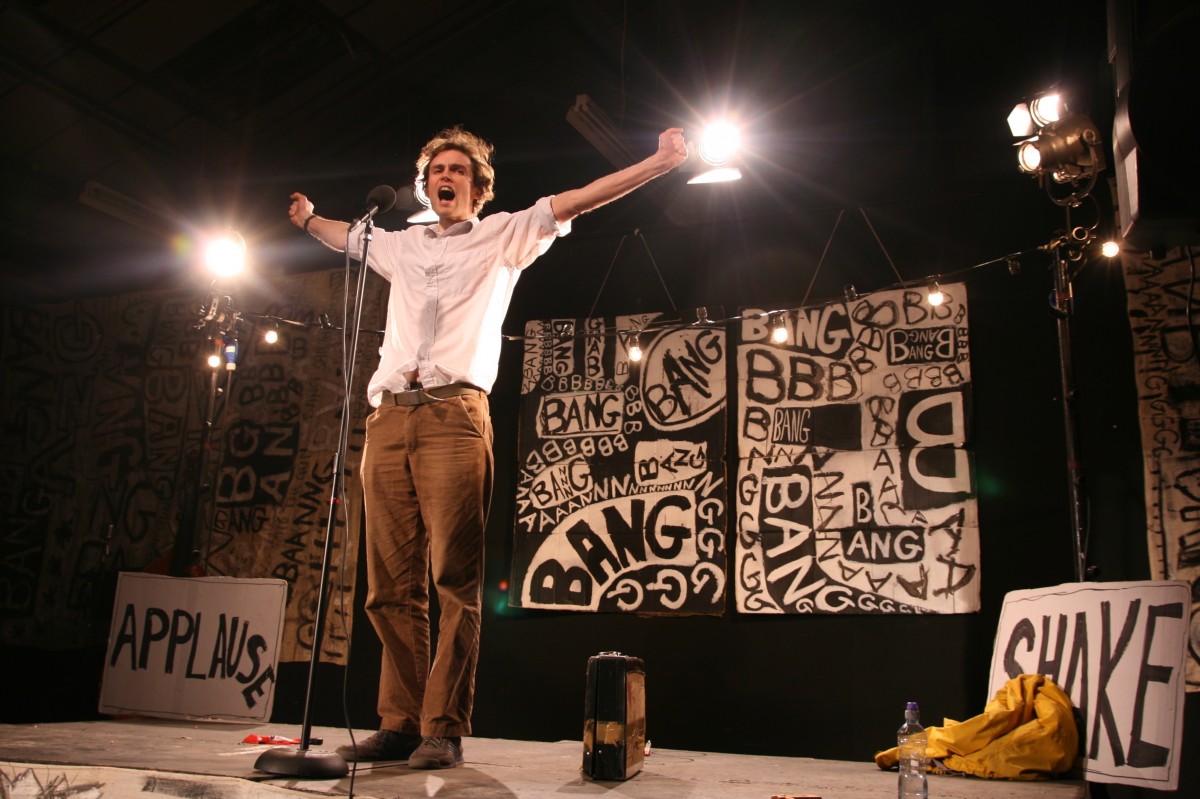 Kick off the New Year with a bang, or more specifically - Bang Said The Gun, the spoken word event that describes itself as 'poetry for people who don't like poetry'. Having hosted the likes of Phil Jupitus and Andrew Motion, it seems to have done the trick in terms of popularising poetry - The Times has voted it the best poetry night in the UK.
This is in part because the event is less about technically perfect poetry and more about raw, confessional pieces. Humans will always get hooked on humanity. And so, it promises to take you in, swill you around and exhale you out before you've even taken a single breath, with a mixture of the well known and the fresh faced putting on a raucous night of the trivial, political, hilarious and serious all at the same time. It's mad. And you'd be mad to miss it.

Chill Pill is a poetry collective that puts on showcases of those skilled in the spoken word at Albany, Arcola and Soho Theatres. Curated and hosted by BBC Radio 4 'Rhyme & Reason' host, Mr Gee, along with Raymond Antrobus, Deanna Rodger, Simon Mole and Adam Kammerling - this is a cultural activity that is by poets, for poets.  Inevitably, the stage is shared by both some of UK's finest established acts and freshest up-and-coming talent.
All three venues are a vital arts resource to their communities, bringing with them a reputation for new writing, brave collaborations, and dynamic and diverse audiences in the South, East and City of London. Be part of the crowd, or make your mark on the stage - you never know, you could find yourself in a line up with the likes of Ed Sheeran.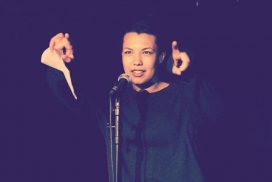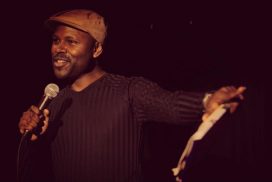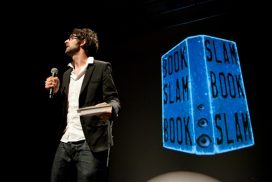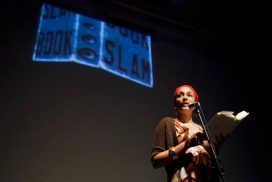 Book Slam is touted by many as London's best literary event, and the people that attend it tend to replace nights out clubbing with return outings to the event instead. And why not? It offers culture, or more specifically, literature in all its fabulous forms - prose, poetry, comedy, songwriting. You name it, they have it - so much so, that Time Out have called it 'The daddy of London book clubs'.
They pride themselves on an audience and line-up made up of all types of "races and faces", where the only thing everyone has in common is "a love of good books and good music." Every event is at a different location - the next one is at JuJu's Bar and Stage near Brick Lane and Spitalfields, while previous ones have taken place at The Grand and York Hall. And every event, though always made up of 25 minute music sets and 15 minute readings, is different - led by the acts themselves, with each bringing their own fan set and flavour to this feast of creativity.
People usually attend to have the special experience of hearing their favourite author read an extract out loud, and though they come to the event knowing who they're going to see, they often leave having discovered someone completely new. That's the hook.

The Moth is an acclaimed not-for-profit organisation hailing from New York, celebrating 'the art and craft of storytelling' through a live storytelling competition known as StorySLAM. Over time, the platform has presented crowds around the world with more than 15,000 narratives, told aloud, in no more than five minutes, without notes and with lots of love, passion or humour. There's a podcast too, downloaded over 27 million times a year, and a book that's worth a gander.
The host venue in the UK is Shoreditch's vibrant indie arts hub, Rich Mix, which offers five floors of performance space to creatives from around the globe. StorySLAM is part of their ongoing programme, with each event themed around a word or a phrase. The brief for London's next event is 'Voyage', where slammers will be asked to tell the audience about anywhere but home, making everything about travel, from the mundane to the exotic, interesting for the human ear (hopefully!).
Signing up in advance is essential, but you can choose to take part (and keep your fingers crossed you'll be selected on the night), or sit back and listen, or the best bit - opt to be a judge. Yes, that's right, the winners are chosen by the visiting public, making this a truly immersive night that's a must-see. P.S. There are also biannual Grand Slam competitions, made up of the winners of previous StorySLAMs.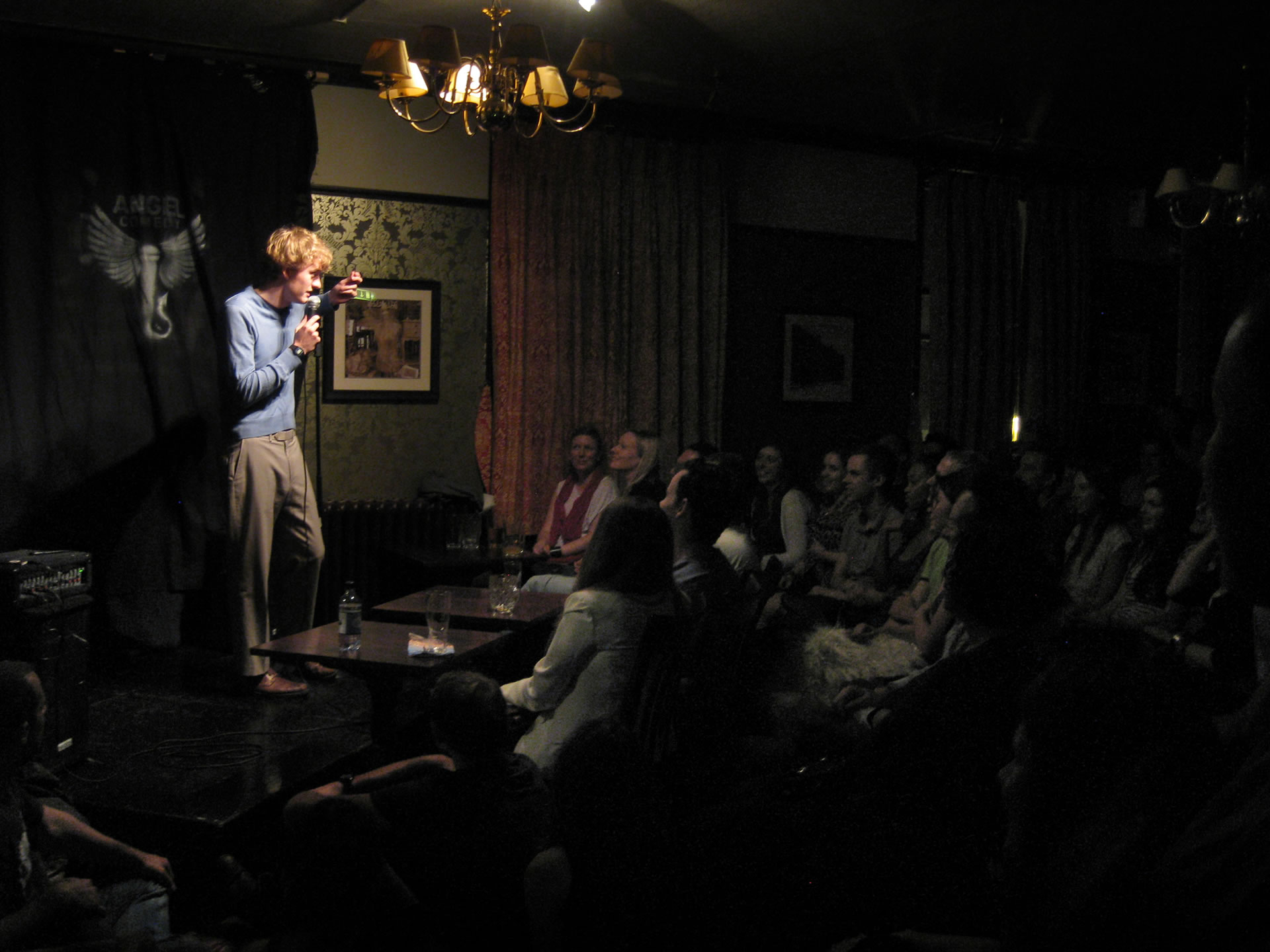 Angel Comedy Club is a London institution that has been graced by the big names, from John Bishop to Dara Ó Briain. They have even launched their own venue, the Bill Murray, though their original venue is upstairs at the Camden Head, Islington. Wherever they are, they host the crème de la crème of comedy, but also nurture the newbies in a supportive, encouraging and very slightly judgemental environment.
Angel Comedy Raw is your chance to steal the spotlight from those who came before you, as you take to the stage in an intimate setting that'll truly test your 'stand up' grit as a comedian. Their tagline is 'always free always funny', just to add to the pressure.
For those who just want to watch and laugh, nights start at 8pm, but you'll need to get there before 7.30pm for the best seats in the house.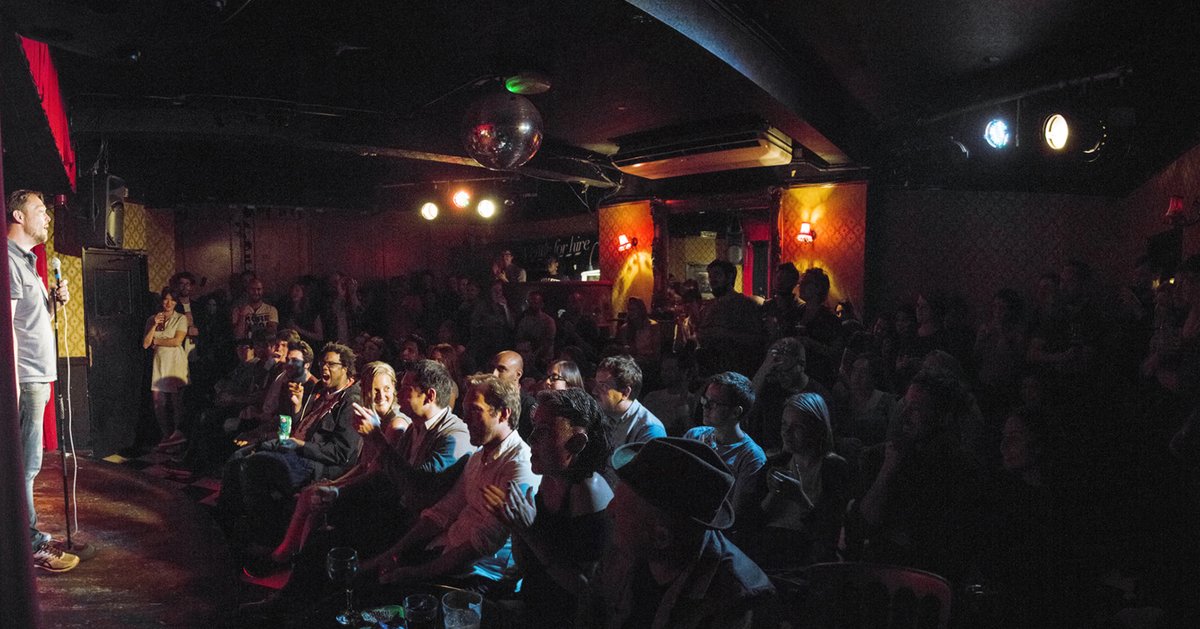 As proudly noted on its website, the Cavendish Arms in Stockwell is affectionately known as 'The Cav', holding a special place in the hearts of all the amateur comedians to have come through it and survived. The pub's regular comedy programme, Comedy Virgins, is 'the first' for many out seeking out the thrill of the London circuit, having been voted 'top comedy open mic night' by commuter favourite, the Metro. The night regularly attract around 20 performers every Monday, Tuesday and Wednesday, with each day compered by Harriet Kemsley, Tez Ilyas and Paul Langton respectively, so it's a pretty sure fire bet if you're looking for some solid weekday entertainment.
On the night, each performer takes their five minutes in the spotlight, and traditionally, if their work is good, the audience shout 'BUY THEM A DRINK!' The comedians who get the loudest crowd reactions go into the legendary clap off, and the one who derives the biggest cheer, wins. There's a trophy to be had at the end - book ahead for a slot or try grab one of the five open spots.
---
For those who want to feel more prepared before heading out into the scene, at City Academy we offer courses in Acting, Storytelling, Comedy and Writing.