Despite a string of high profile venue closures, the City of London and its fringes are thriving with indie gigs and mainstream clubs thumping out R'n'B, Hip Hop, and Pop tunes, where folk can let their hair down and boogie. But are you looking for a bona fide grassroots night out that offers you that little bit more than the norm and a hangover?
Perhaps you want the chance to experience something more memorable, a real sense of community, and to dance to a different genre. Though a little tougher to find, there are whole other subcultures to discover in the clubbing underground.
With the help of our professional tutors, we've dug deeper to offer you an alternative scene, producing a list of establishments that champion the genres that we teach here at City Academy, presenting them across a two-part blog series.
This is part one, and it's all about Swing and Ballroom. Whether you're more ragtag or ritz, attendance at these hotspots will at the least make your head bop, if not have your hips, shoulders and feet working the floor as you practise your favourite dance moves.
Once a derelict building (still pretty unnoticeable from the outside) that housed a 1930s dance school, Farr's School of Dancing is now an East End party pub. It features stripped back walls, shabby chic furnishings and uneven floorboards that spring under the weight of dance induced bouncing, encasing a social club style basement beneath.   
On the last Sunday of every month, it hosts Rags to Riches - a dance night curated and created by Uptown Swing. From the early Jazz styles of the 20s to the flamboyant big band Swing of the 40s, vintage vibes have the venue teaming with hot footers till 11pm. G&Ts, cask ales, glad rag tunes, free entry, and priceless fun.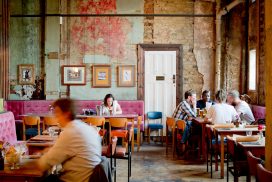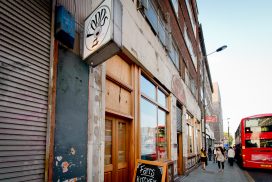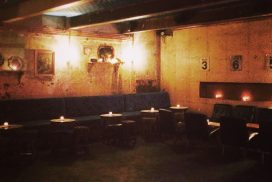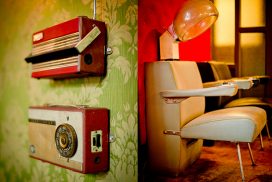 On the last Sunday of the month we host an old favourite – Uptown Swing's 'Rags to Riches' which takes up every inch of our main bar 
- Farr's School of Dancing
The energetic nature of Swing often calls for a ballroom or theatre to truly recapture the grand old essence that the genre harks back to. As a result, there are a lot of weekly or monthly nights hosted at venues and not many standalone establishments dedicated to the dance style. However, one such permanent time capsule is Jamboree.
And it does throwback music very successfully, with a musical repertoire covering Gypsy, Americana, Cajun, Roots, Celtic Folk, World Music and Old Time Jazz. A warehouse repurposed into bohemia for the informal, raucous and eccentric - here the absinthe flows, live quartets pull hearts with strings, and folksy, wild, carefree rag tagging takes precedent.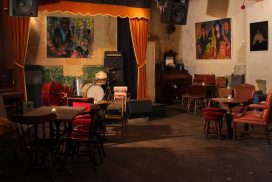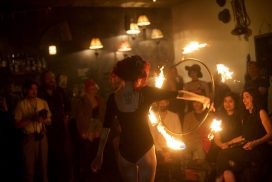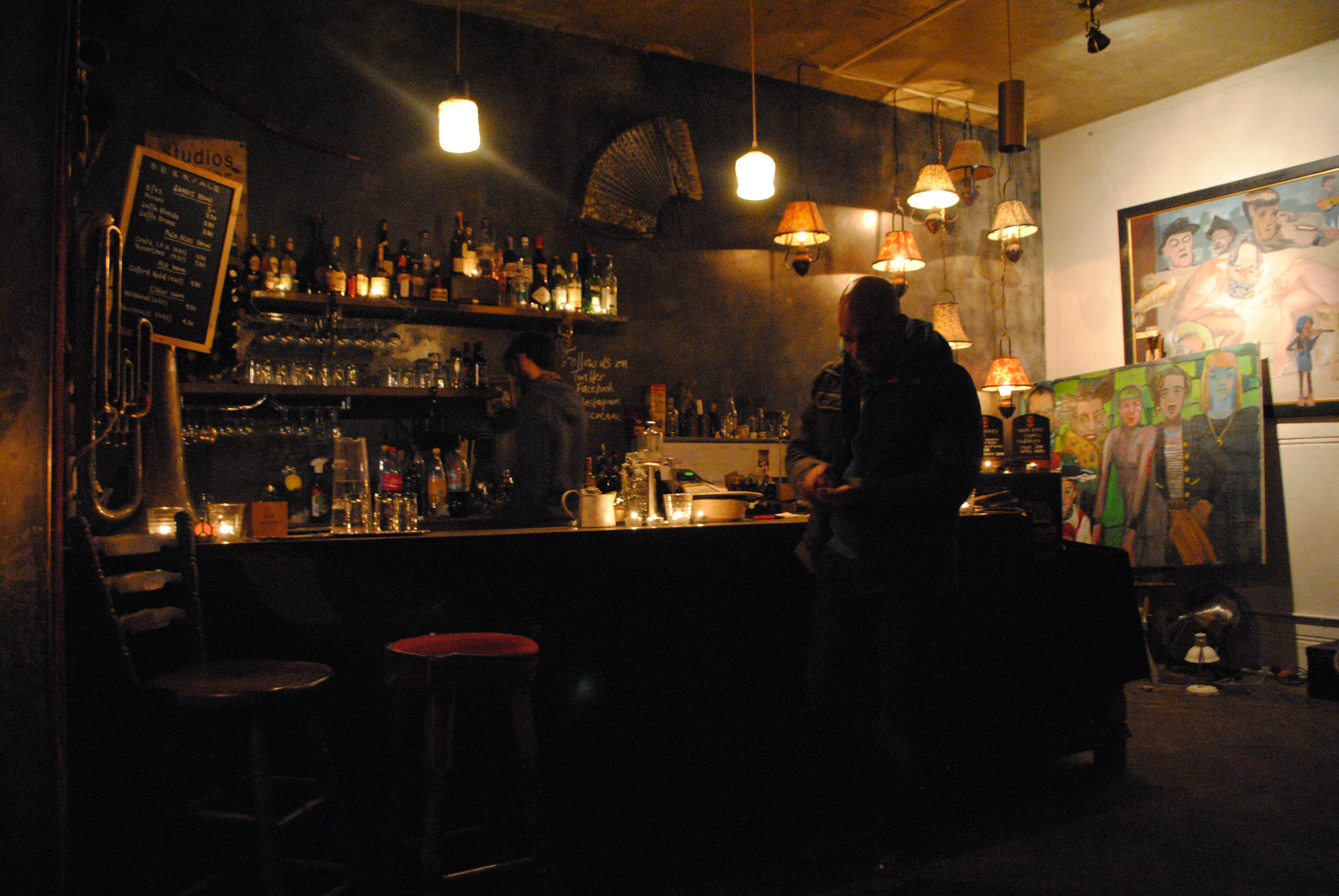 Just follow the muffled strains of a fiddle into a shambolic wonderland that's part junk shop, part cabaret. The random ornaments are cast-offs donated by regulars or salvaged from skips – an accordion, a birdcage, an antique gramophone, a skeleton keyboard, a marionette stargazing through a trumpet, a tableau of lampshades… 
- The Guardian
---
Ballroom:
The Berkeley Square Society Band Tea-Dances
@ The Crypt on the Green, St James Clerkenwell, Clerkenwell Close, EC1R 0EA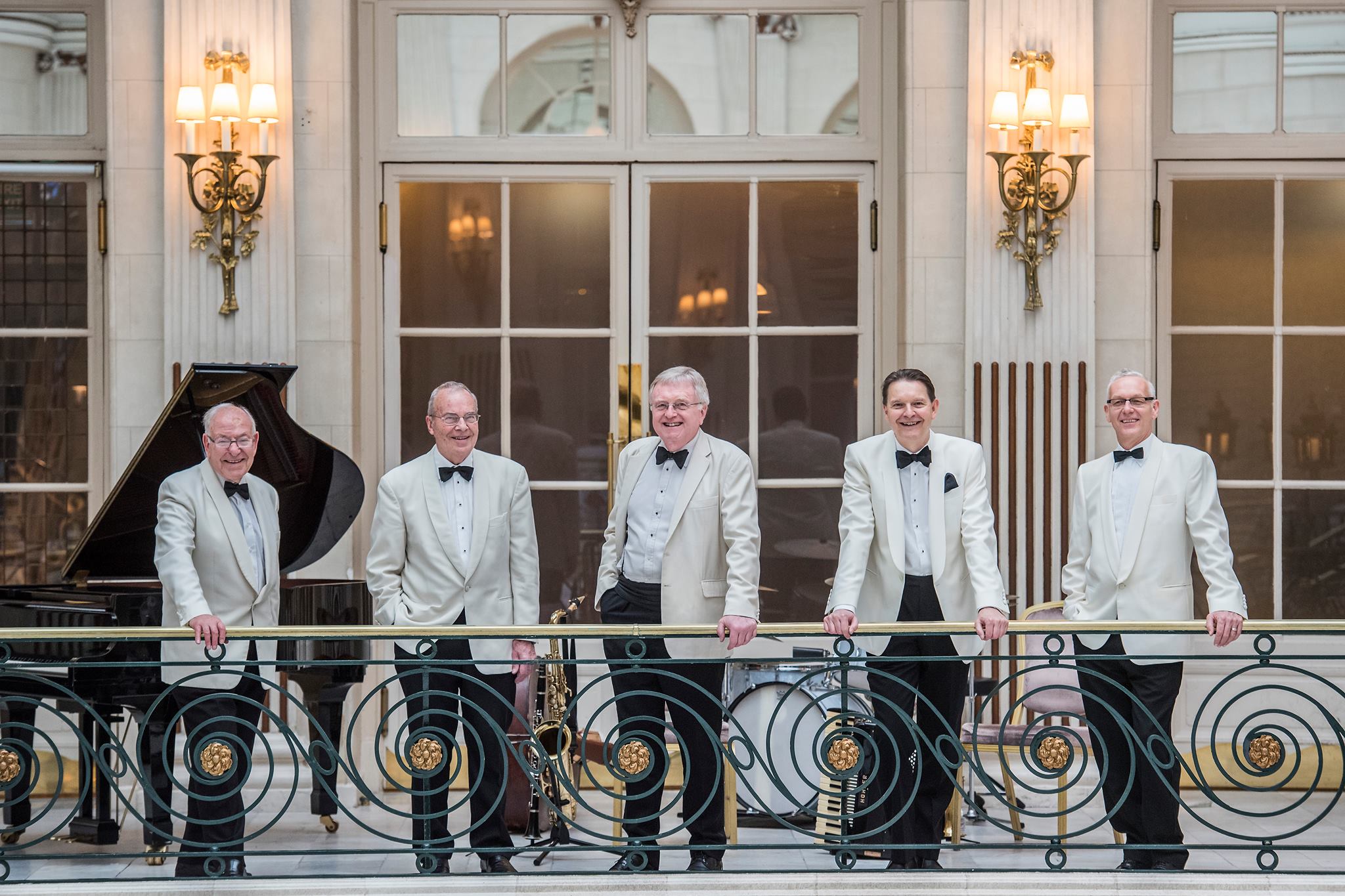 Whether you want to improve your footwork or just have a dandy old time, the Berkeley Square Society Band's Tea-Dances are open to dancers of all levels, dancers who lead or who follow, and dancers with or without a partner in crime - the mischief will happen regardless. This year's series of socials is set in The Crypt on the Green, kicking off in January.
The venue for this classic party scene is a beautifully up-lit, vaulted brick crypt with parquet flooring, surrounded by greenery on the edge of the City of London. Waltz, tango, cha cha cha or quickstep to the best in live ballroom music, as the echoey acoustics of this atmospheric building are put to work and one of London's most distinguished freelance bands orchestrates an old-worldly rollick.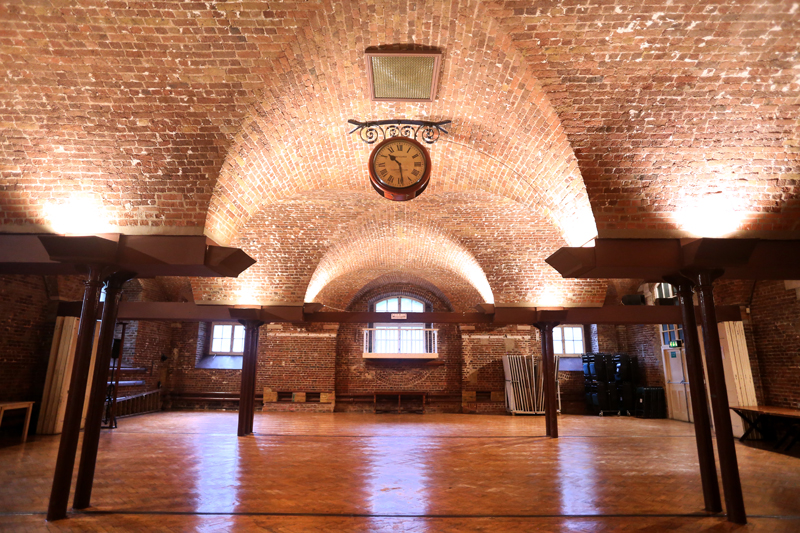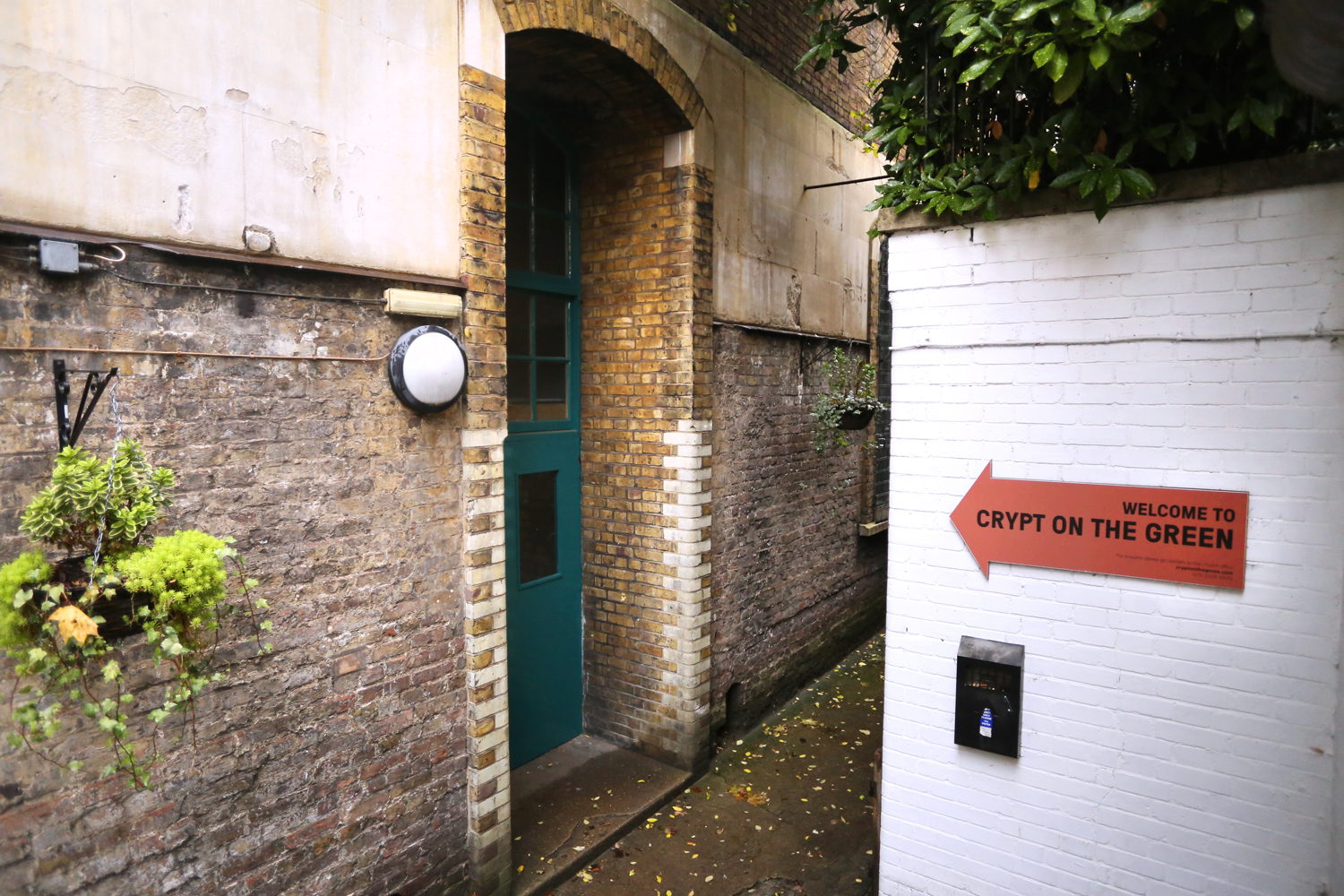 The Berkeley Square Society Band - ten of London's finest instrumentalists play in this band for the sheer enjoyment of conjuring up that magical musical world of the 1920s and 30s
- Guildmusic.com
Feel like a star at The Rivoli Ballroom, where you'll trip the light fantastic on a maple sprung dance floor that has withstood both the test of time and the weight of big names such as Florence and the Machine, The Kings of Leon, White Stripes, as well as the cast of The Avengers and Tom Hardy's Legend. Fittingly, the venue has also hosted Strictly Come Dancing - and it's no wonder why.
Though the Grade II-listed space first opened in 1913 as a cinema, it later bore witness to an era of American Jive, Swing, Lindy Hop, Jitterbug and Rock 'n' Roll, as well as traditional strict tempo Ballroom - don't fret, on the third Saturday of every month you can still experience the soirées of the past at a party for both beginners and experts alike. There are other relevant events on their calendar too. Just transport yourself to Lewisham and recapture authentic 1950s swagger for a night - swirling around a simple barrel-vaulted auditorium lit by chandeliers and draped in red velvet, and living the retro lifestyle in a smaller 'gold' ballroom, two bars and a boudoir, open till 1am.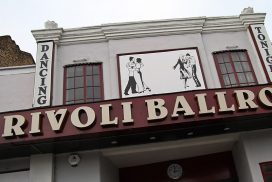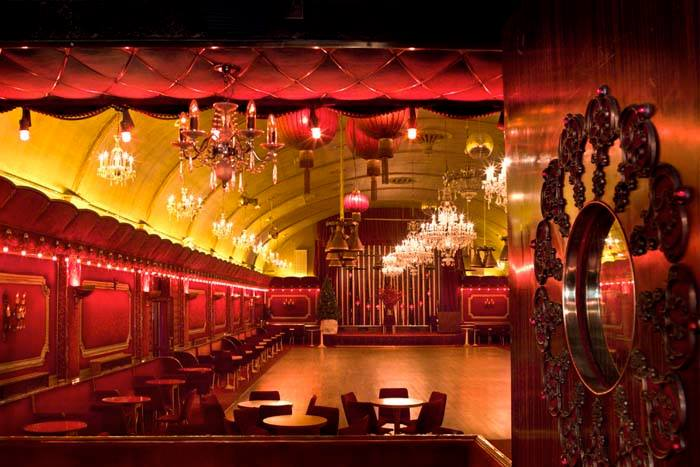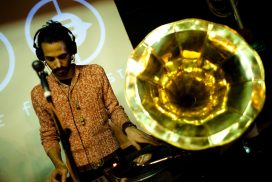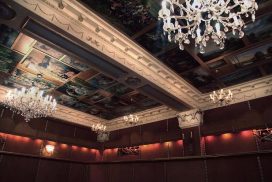 At the Rivoli's Jive Party, drunkenness is conspicuous by its absence. Sure, there's alcohol on sale for those who want it, but nobody is falling over, having a fight, throwing up in the toilets or being groped. Instead, they are just dancing – men with women, women with women, spinning around the room in a leg-kicking blur
- The Independent
---
View our Swing and Ballroom dance classes. They are available at different ability levels, and students tend to enjoy the social element, whether it be a drink at the pub or a night out on the dance floor.
For all other genres, the place to be is here.