We catch up with two of our wonderful tutors from the coming Singing Foundation Course. Marie and Andrea are both professional performers and experienced singing and movement teachers.
We find out a bit more about them and the sessions they'll be leading, get some tips for budding performers and songwriters, and find out why it's important for singers to develop a range of performance and improvisation skills on top of vocal ability. 
---
Marie McGonigle
Marie is a professional dancer, vocalist, and actress who has performed with artists from Paloma Faith to Lionel Ritchie. She will be teaching sessions on movement and choreography in the Singing Foundation Course.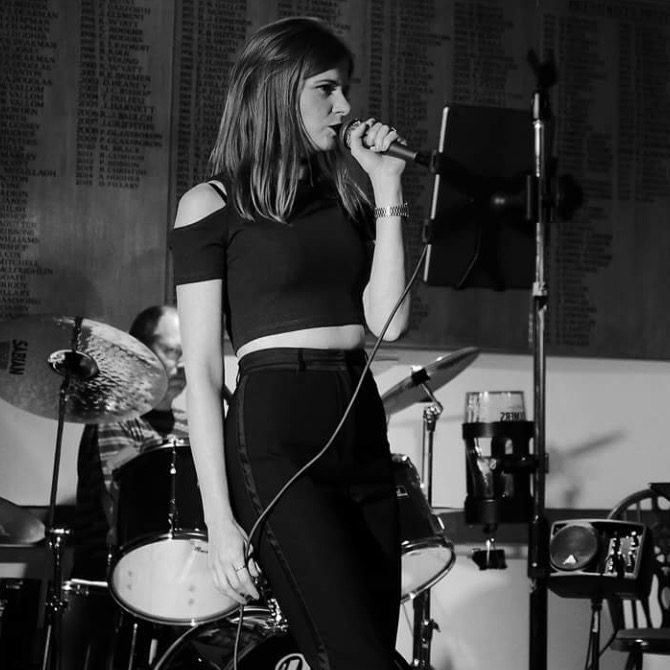 What do you enjoy most about teaching?
I thoroughly enjoy watching people grow in confidence, skill and technique. It is so rewarding when someone is unable to do something, and I can to guide them through it, giving them encouragement and belief. I want people to feel at ease in my classes, so that they are a place where we encourage each other and develop our confidence as well as our skills. As long as people are not afraid to try, make a mistake, learn from it and improve, then I'm happy!
How does teaching fit in with your work as a performer?
I can relate to each student as I have been in their shoes. I have attended many auditions and worked professionally in the industry for over ten years. I understand the highs and the lows, the importance of self-belief and the influence the encouragement of a good teacher can have. I enjoy helping people feel what they want to achieve is possible and how focus, dedication and guidance can achieve this.
What are you looking forward to about the Singing Foundation course?
I am really excited to get  started. To meet and get to know each individual student. We can all learn together from each other, but we also have personal corrections and different strengths. I will be working with the class as a whole as well as on an  individual level.
I am also really looking forward to seeing the talent and skill that each student has and helping bring our the best in them. I really want each student to leave class feeling they have enjoyed it: perhaps overcome a personal hurdle, enhanced their confidence, understood themselves better as a performer, connected with their song, and felt comfortable with their movement.
As you've mentioned, you're taking the sessions on movement and choreography. Why are these important skills to develop as a singer?
Every song needs an intention and belief in the body and the voice as a performance. To be on stage and entertain you need to be just as aware of your presence as your voice. When it comes to choreography, we will look at natural movement that complements each song. I will also teach movement suited to each individual as what works for one person may not necessarily for another. If you are fully immersed in the song and the intention, then your movement should naturally follow. I am here to guide this process and bring it out of each student.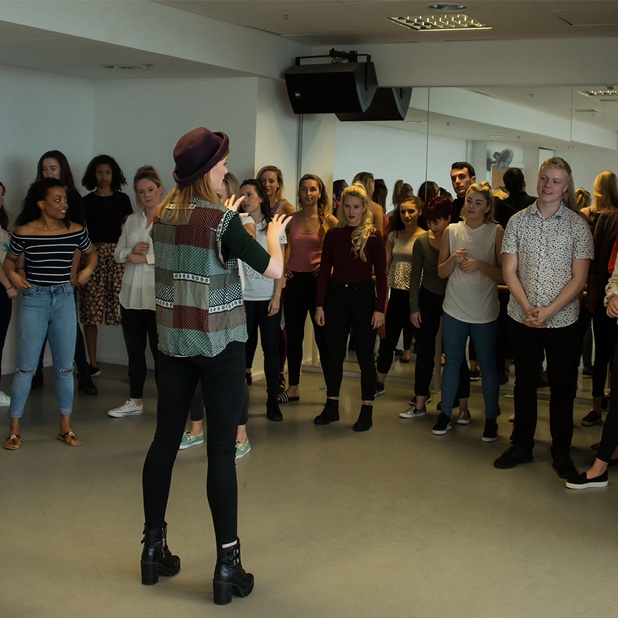 Do you have any top movement tips for budding performers?
Relax, don't be scared to move but also don't feel worried about doing little if the song requires it. Work through your song, find how you can connect to the lyrics and really feel your song and the journey. This will help the movement to come from a natural, honest place.
1. Rehearse in front of a mirror so you can see what works and suits your body, as we are all different.
2. Watch other people who inspire you and learn from them. Try to ask yourself what do you like and why?
3. Most importantly be yourself, and if that version of you on stage needs to have an alter ego, like Beyoncé invented hers (Sasha Fierce)  that's great too.
4. Connect with your song: you will give a honest and professional performance that you and the audience will enjoy.
What else are you involved with at the moment?
I have always worked on a freelance basis. I currently work with various singers on their performance and choreography. I am a member and choreographer of Urban Voices Collective. I sing in various bands, write and perform my own music. Working freelance in central London for over ten years has given me a 360 degree view of this wonderful crazy industry. Being in front of the camera and behind it allows me to understand the challenges, unpredictability, lows and amazing highs a career as a performer can bring.
Find out more about Marie, here > >
---
Andrea Lewis
Andrea is a singer, songwriter, and instrumentalist with over 12 years' professional experience. She will be teaching sessions on improvisation and and song writing on the Singing Foundation Course.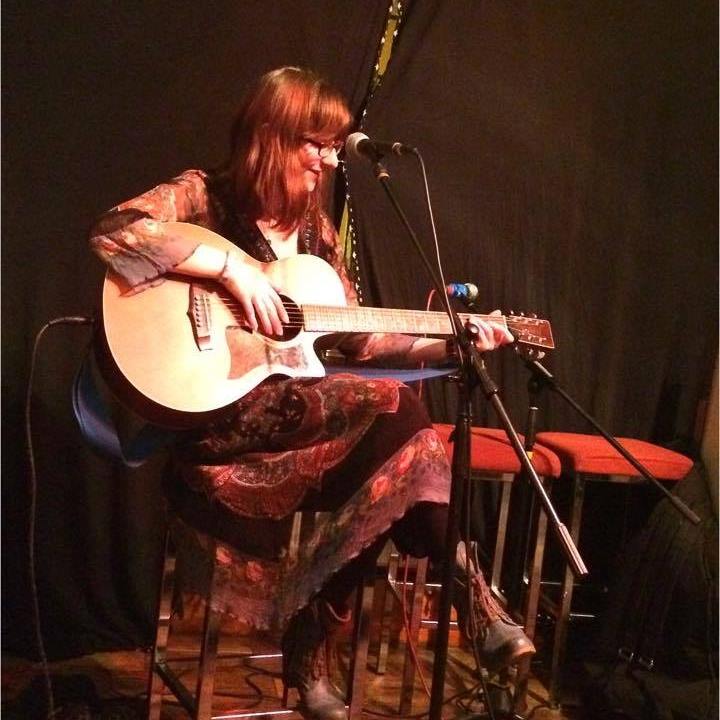 What do you love about teaching?
I love that every student and every voice is different so each class is a surprise! I enjoy seeing students develop and grow in confidence. I am always delighted when I have been able to encourage a breakthrough in a student's voice. It's exhilarating! I also find that I learn a lot about my own voice as I teach. I love it when I get asked questions that challenge me, as finding out the answers helps me to learn and get better as a performer and teacher.
What are you looking forward to most about the Singing Foundation course?
Meeting new students and hearing some new voices. I enjoy developing students' confidence and playful, creativity in my classes but I also like to engender a sense of hard work and collaboration. When myself and students are open to this, great things can happen.
You're leading the sessions on improvisation. Why is this important to learn as a singer?
The sessions that I do on improvisation focus on how everyone can make a contribution to the creative process of songwriting, no matter how small that contribution. I think being able to improvise can help singers develop confidence in their voices and it allows them to create more original and dynamic material. I often find that students push themselves further in improvisations than they would in a readymade song so this opens them up to new possibilities.
You're also leading a songwriting session. How useful is it for singers to learn to write their own material?
I think this is vital. When you start creating songs you start engaging with different parts of your brain. Even if you never make your songs public it's a great skill for learning how song structures work, how to create lyrics and how to build good melodies. When you start creating your own work it means you are not always waiting for other people to drop work in your lap. It keeps your momentum going when finding work can be difficult.
Do you have a top songwriting tip?
Allow yourself to fail. And don't be scared of editing. I find that my first draft of songs often come out as a bit of a weird, stream of consciousness with a vague melody idea. It is only after a lot of highlighting, scribbling and rewrites that the work unfolds. Don't be disappointed if your first draft is nonsense. Keep at it – it will get better!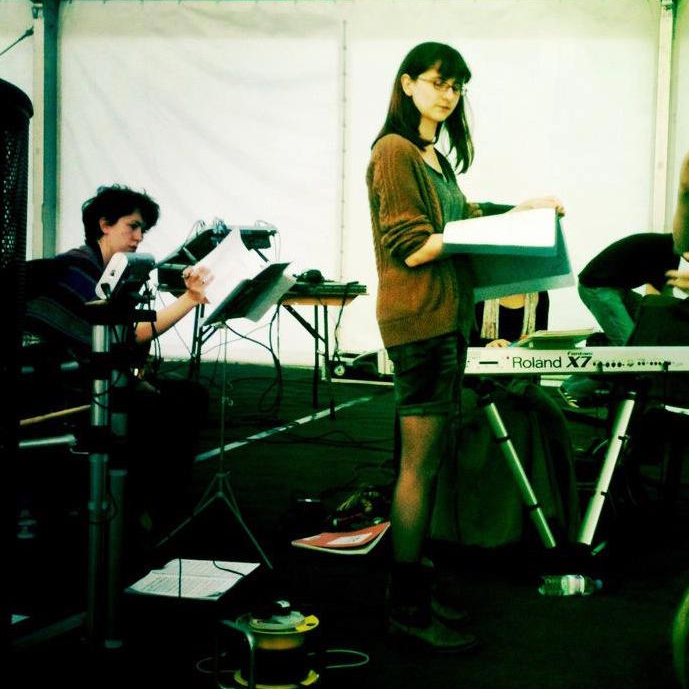 What do you enjoy about working a cappella? How does the technique differ from other styles of singing?
A cappella has always been my preference as it is how I started writing songs and how I often perform. I love the purity of hearing voices singing together without instrumentation. There is something so freeing about singing without accompaniment. It does require a lot of careful listening and detailed tuning in to make sure everything is still working well together, but I find performers improve very quickly when they have to work a cappella.
Could you tell us a bit about the bands & choirs you're involved with?
I am currently part of two bands Long Stride Lizzy a 3 piece, all-female acoustic group we do a lot of harmony and storytelling songs and I've recently started working with Sunshine Savage a 7 piece music collective. We see ourselves as a sort of jolly, gypsy, folky, festival band! I'm also the founder of The Eversley Singers: an all-female experimental a cappella choir, usually working with improvisation and theatrical soundscapes. I'm about to start a Masters in Voice and I'm excited to see where that will take my singing and teaching work too. I'm always eager to learn more!
---
Our Singing Foundation Course is perfect for any singer looking for comprehensive singing and performance training in London, with sessions led by various professional tutors, all experts in their fields