We're catching up with our Street Dance tutor and director of our Commercial Dance Company, Tarnya Neil. Tarnya has performed in a range of hit shows, including appearances on the West End as well as with music artists such as Rihanna and Alicia Keys.
How would you describe your classes?
I would say my classes are three main things: energetic, fun and a great work out.
What do you like about teaching?
The thing I love the most is that I get to meet so many great people from such different backgrounds. I also get to share their journey with them as they progress through the courses. It's such a motivation for me to see their development as they learn the choreography I'm teaching them.
Do you think anyone can dance?
I'm often asked that question, and I would have to say YES! Whatever age you are, even if you think you've got two left feet, you can be taught how to dance. Dancing is mainly about rhythm, which can be taught. I teach my students how to listen out for and count the beats, and then how to co-ordinate your movements with those beats. With plenty of practice, you'll be dancing in no time.
You've danced on the West End and with some big names in the music industry: how do you deal with your nerves?
Every time I perform I have nerves, but I find that as soon as I am on stage, the adrenalin kicks in and my nerves disappear. Once I see the audience and lights and hear the cheers, the anxiety about performing turns into excitement.
What's your most memorable experience during your career?
My favourite experience of dancing was when I was in New York and trained at the Broadway Dance Studios. Being around incredibly talented dancers and choreographers was really inspiring. I was only there for a short time to train and take classes, but I learnt so much during that time and have always valued that experience in my career.
What's your favorite show that you've danced in?
Some people might expect me to say something like 'Thriller Live', that I performed in on the West End, but for me, it was a show by a dance company I am part of called 'The Rebirth Dance Network'. We ran our own show last year called 'Reuben Parker' which was such a rewarding project to be a part of. From the development of the show to the climax of the performances, gave me fantastic sense of achievement. The show was a great success.
Where did you learn to dance?
I leaned to dance in a very small dance school in Nottingham, held in a church hall. I was there for many years until I moved to London. It goes to show you that performers can come from all sorts of backgrounds.
What or who do you admire in the entertainment industry at the moment?
A person that really inspires me at the moment is a Hip-Hop artist called Andy Mineo. I don't think he's very well known in this country, he's from Washington Heights in the USA. I got the chance to meet him while I was in New York and love his work. I find him a really genuine artist, saying what he feels through his lyrics.
What are you currently working on?
I'm currently working on a project called '2020' through the dance company 'The Rebirth Network'. As a dance theatre company, we really enjoy telling stories through fusing hip-hop dance, contemporary dance and spoken word. Our mission is to impact the world by bringing positive, life changing, and influential messages through the art of dance and theatre.
---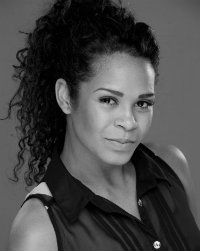 Tarnya Neil is a City Academy Dance Street Dance and Commercial Dance tutor - City Academy run adult Adult Dance classes across central London, find a class for you below:
- Street Dance Taster 
- Street Dance Beginners
- Commercial Dance Company 
- Dance Foundation 
- Dance Fitness Bootcamp
To see all classes being taught by Tarnya Neil CLICK HERE