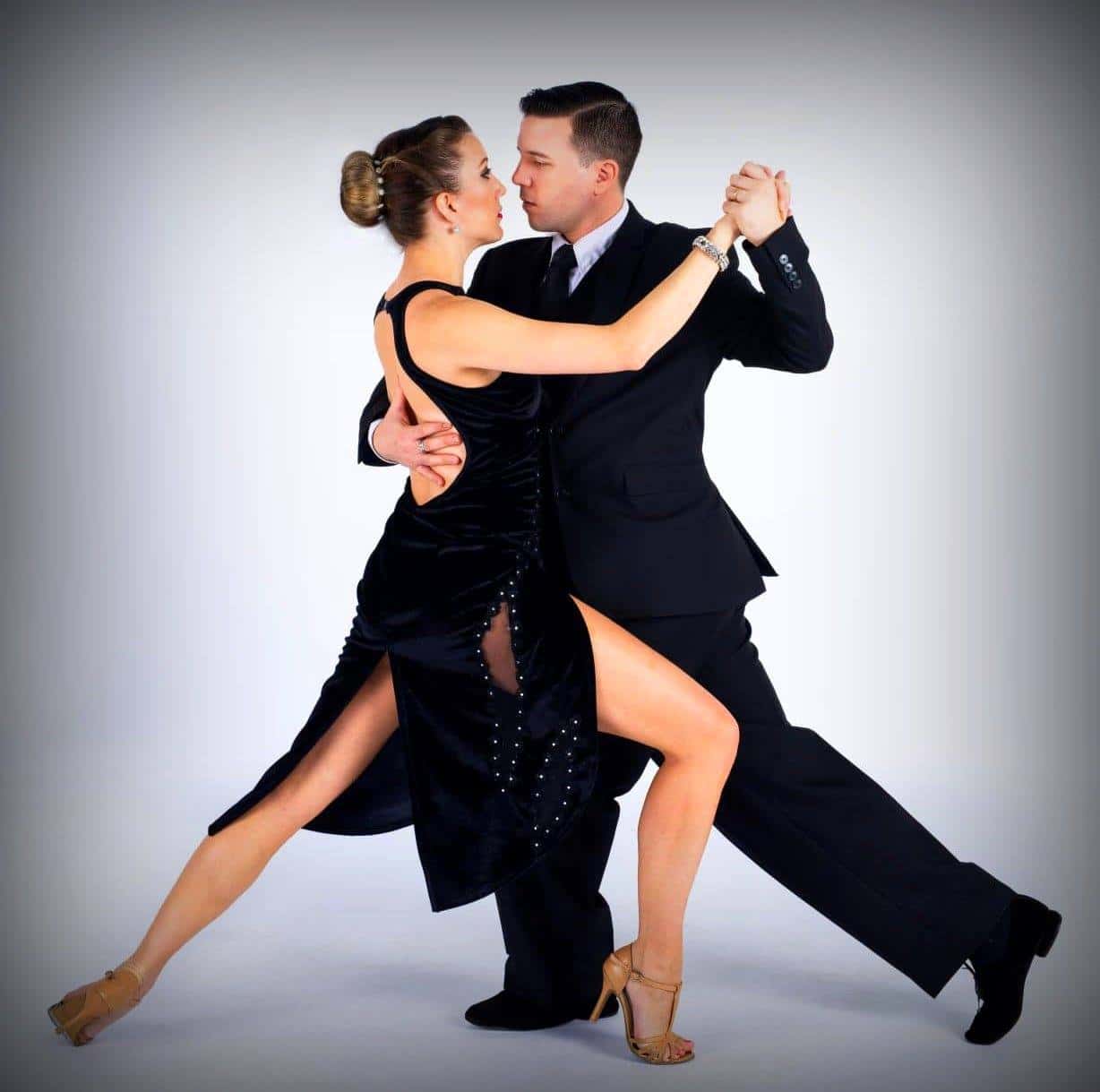 We have a vibrant Tango community at City Academy. Winston Veerender and Silvia Bivolaru have been teaching at City Academy for over 3 years now and it is great to have married couple Lucas Gou and Lauren Gou joining our team of Tango Dance tutors!
In this interview Lauren and Lucas tell us about their unique dance connection, what to expect from their dance classes, and how they fell in love with the Tango (and each other!).
---
Hello Lauren and Lucas! First of all - tell us a bit about your backgrounds, and how you decided to dance Tango together.
Lucas: Coming from very different backgrounds we have both completed professional vocational training. Lauren originally trained in Musical Theatre at one of the UK's most prestigious performing arts school, Liverpool Institute for Performing Arts, and myself in Argentine Tango with many great tango maestros in Buenos Aires, initially at Mora Godoy's Tango School.
Lauren: We first met whilst performing professionally in the production shows on board MSC Armonia, MSC Cruise Line. It was there that I first got a taste of Tango whilst watching Lucas's show and was captivated by its magic. Several months later our relationship developed and we began dancing together. I went on to work as Dance Captain, choreographer and a featured Argentine Tango artist with Lucas, whilst Lucas developed, choreographed and directed his own Tango show 'Deseos de Tango', receiving rave reviews throughout South America. We have now been dancing together for over 8 years.
What does Tango Dance mean to you?
Tango means a great deal to us on both a personal and professional level. Being able to share our passion of Tango together makes us feel very lucky and deepens the connection we have when dancing together. We feel equally lucky that we can share this with others as we watch people fall in love with Tango. We think that when people see how much others love the art of Tango, it is really easy for them to get 'hooked' too!
What do you like most about Tango?
For us, the best thing about dancing Tango is the magic of the connection you have with your partner, whether it is a friend or someone you are dancing with for the first time. The harmony of the embrace and the communication of movement created between two people is special. Tango gives us the freedom to express ourselves that we don't experience often in our everyday lives, which creates a wonderful sense of fulfilment.
What can students expect in your class?
Teaching authentic Salon Tango [Argentine Tango], our teaching approach is friendly, clear and comprehensible. From beginners to advance levels each lesson is thoughtfully prepared to help guide each student through their Tango journey, teaching technique, style, musicality, and most importantly how to enjoy this wonderful dance. Lessons are a fantastic way to meet people and make new friends.
What's the best thing about teaching dance to others?
We love the artistic expression and creativity that teaching demands, and being able to share our love for Tango and seeing the joy that it can bring to others is very rewarding. We like to see the process that happens when students learn and develop their skills, and we love to pass all the information we have learned throughout the years. Seeing students accomplish something new - especially after several months when you look back and realise how far they have come - is a fantastic feeling.
Favourite moment at a City Academy Tango Dance Class?
Rather than one particular moment, we love the community that City Academy Tango Dance classes create. Getting to meet people from all different backgrounds, and creating a common interest in Tango, means you get to meet the most wonderful people. The sense of community at City Academy is one of our favourite aspects.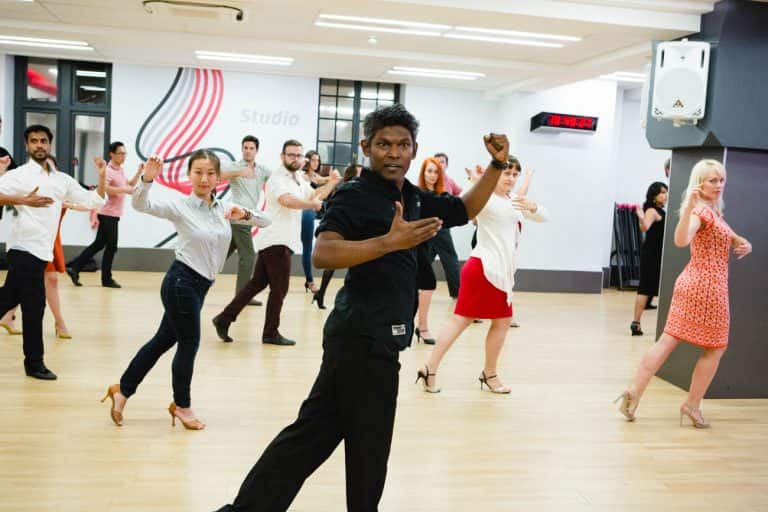 Winston teaching a City Academy Tango Class
Anything else you would like to say about Tango Dance and Tango at City Academy?
We are very excited to be a part of the Tango teaching staff at City Academy, and endeavour to share our passion for Argentine Tango and pass on our experiences and knowledge with our students. We aim to promote, support, and develop Tango across our communities in an enjoyable and fun environment. We can't wait to meet our new students!
---
Sign up for a City Academy Tango Dance Class today!