Introducing City Academy's Diva and Street Dance tutor extraordinaire Louise Douglas. As a professional choreographer and dancer, Louise tells us where her love of dance comes from, her tips for how you can tap into your inner Diva and how to find your dance potential from the very first lesson!
Hi Louise, we have to start by asking, what does dance mean to you?
I've always just loved the idea of dancing for fun, for fitness and as entertainment. Even if there's no deep meaningful story or hidden meaning behind the choreography. I love music and certain music just makes me want to move and I can't keep my feet still, I love that!
Did you always want to be a dancer/What made you start dancing?
My three older sisters went to dance classes but I was too young at the time. They'd go off in the car to class and I would cry because I couldn't go! Watching 'Fun house' on tv was my consolation prize. As soon as I was old enough I started ballet classes. I then started jazz and tap when I was ten and I was soon dancing in all the local pantos and shows as a junior dancer.
I took an acting course at college. It was only when I started to get more and more professional dance jobs after graduating that I realised maybe I should have trained professionally as a dancer instead: so that is what I did! At 23 and the oldest by far in my college, I gained an Advanced Graduate certificate in Dance and Musical Theatre performance.
What's the best thing about teaching dance to others?
I love giving people the confidence and encouragement to enjoy dancing as much as I do. I also love the fitness side and although I teach mainly commercial, I do love to throw in some technique - I think if you did dance classes in the 90s, you're never too far away from the odd jazz step!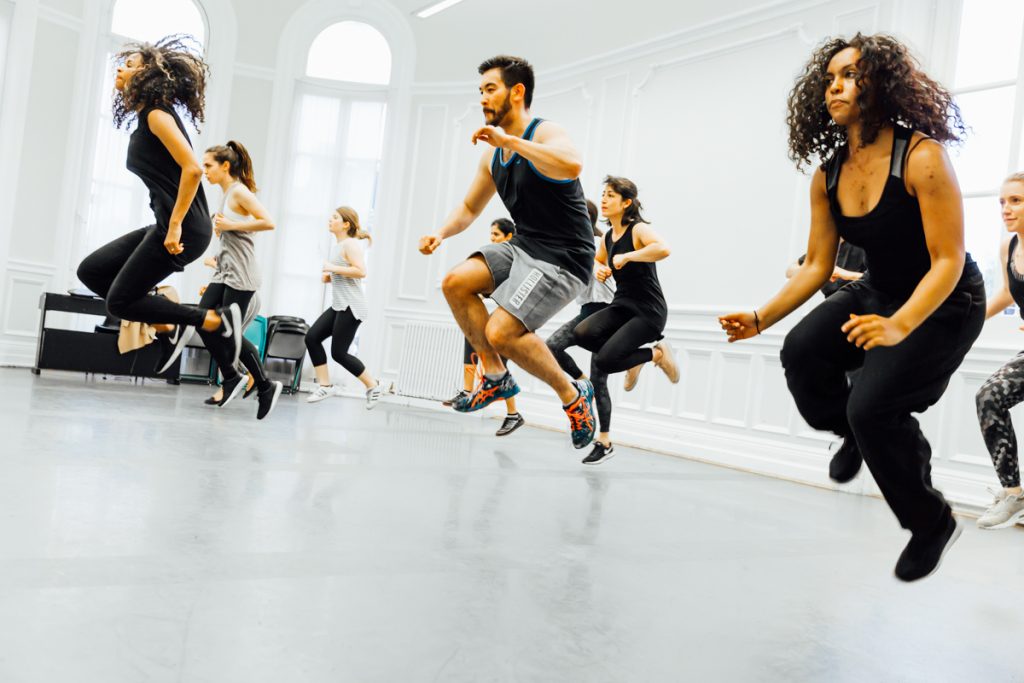 You teach Beginners Street Dance for City Academy - some people might have done other types of dance, but many have never danced before at all - how long does it take before they get confident on the dancefloor and see improvements?
Most people will see improvements very quickly! Even by the end of the first lesson- I genuinely believe that everyone can dance but it's only easy if you know how! So it's my job to try and break down the steps in a way that's accessible for everyone - whether you're a pro or a total beginner!
You get to travel a lot in your job and take part so many different shows, films, tours etc. Can you share some of the highlights of your career so far?
I've been so lucky to travel the world with some of my best friends- and get paid for it! Although of course there is a lot of hard work, living out of a suitcase and jet lag between the glamorous looking Instagram posts! I've travelled to the Maldives which was probably the most idyllic place I've worked, as well as Trinidad, India (for a day!) Singapore and even Beirut. I think dance wise- dancing at Ultra Music Festival in Seoul, South Korea was definitely a highlight! Also,  performing at the Edinburgh Playhouse was a bucket list tick for me as it's where I used to go as a child to watch shows and I always dreamed of being on that stage one day.
We can't do this interview without mentioning that you're also a magician! How did that come about and do you ever mix dance and magic on stage?
Ha! Yes, I actually fell into magic because of my dance background- a lot of dancers make ideal magic assistants because we are used to presenting ourselves on stage and taking stage directions. I was lucky enough to be on a show on the BBC called The Magicians, assisting celebrities as they performed magic. It was a bit like a magical Strictly! I caught the bug and became more and more interested in magic. I was given an opportunity in 2012 to join an all female 'supergroup' of magicians and began to learn close up magic as well as stage magic and illusions and have been doing so ever since.
And finally, is dance something everyone can enjoy?
Absolutely! I think anyone can enjoy it- a huge part is confidence, once you believe you can dance - you can dance! It doesn't have to be fancy footwork or steps, it can be about just having a good tune on and bopping along- some of my best choreography comes from ideas I get from bopping along, sitting down in the car!
Check out Louise's video tutorial for street dance beginners. Learn how to do variations of body rolls and ripples with our street dance video tutorial for beginners.
---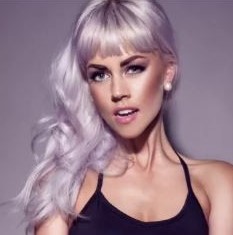 Louise Douglas is a City Academy Diva Dance and Street Dance tutor - City Academy run adult dance classes across central London, find a class for you below:
- Diva Dance
- Street Dance Taster
- Street Dance Improvers
- Beyonce Diva Workshop
- 90's Britney workshop
To see all classes being taught by Louise Douglas CLICK HERE