We catch up with City Academy drawing tutor, Francine Lawrence, and talk about new City Academy art courses, how she rediscovered her love of drawing after spending 20 years working as a magazine editor, and what to expect in her classes.
Francine teaches with her former art school colleague Susi Hoyle, and offer classes in How to Draw and Speed Drawing.
Hi Francine. So, starting things off, do you think anyone can learn to draw?
Absolutely everyone can draw. We made marks on paper when we were children and we loved doing it and showing off the results. It all goes wrong when we worry about what other people think. As soon as we tell ourselves that we are no good and that we 'can't' draw, then we become inhibited.
No one expects to play a Mozart piano concerto in their first piano lesson, so why do we get upset when our first drawing is a bit wobbly? Actually I quite like wobbly drawings! Fortunately learning to draw is a lot easier than learning the piano.
They begin relax and not worry about whether they are 'good' or not. By the end of the session they have forgotten about 'good' or 'bad' drawing, they are just drawing!
Drawing is actually about learning to observe carefully what is in front of us. When we put a wine glass in front of 15 students they will each draw what their brain says is a wine glass – not the subtle shape of the actual wine glass in front of them. That's why people get frustrated – they can't understand why their drawing doesn't look like the object in from of them. We train people to look again and draw what they truly see and not what they have in their memory bank.
How long have you been drawing for yourself?
I have been drawing for as long as I have been able to hold a pencil. I would draw on anything– if a book had any white space in it or a cereal carton was about to be thrown out, I thought that was a signal for me to get my crayons out. My mother even had to stop me drawing on my grandmother's wallpaper!
I went to art college and that's where I met Susi Hoyle –we spent four years learning life drawing, perspective, sculpture, printmaking and how to mix colours – that was a heavenly time.  Susi went on to be a stylist and art director on magazines and films, and I became the art director and editor of several high profile magazines.  Part of my job meant commissioning artists to produce illustrations in wonderful locations– while I sat in a grey office in London. They would come back with glorious pieces of artwork which were so exciting that I lost my confidence and didn't do any drawing or painting of my own for 20 years!
Some people do yoga or go to the gym to relax, but drawing is, in my opinion, the best meditation on the planet.
Then one day while on holiday in Spain with some friends a barman asked us which tapas we had eaten and how many drinks had we had? He hadn't kept a tab! So because our Spanish was a bit rubbish I very quickly drew every olive, piece of cheese, and glass of wine we had consumed. There was no time to worry what anyone thought – it was just information. I suddenly found myself 'in the zone' and the result was actually not bad. The manager was so impressed he took the drawing instead of payment! That started me off and I haven't stopped drawing since.
What do you enjoy most about teaching drawing?
When someone comes to one of our sessions and says 'I can't draw'– that is when we are determined to reverse that perception. After a few quick exercises they start to see that everyone is in the same boat! They begin relax and not worry about whether they are 'good' or not and enjoy the process of making marks on paper with pencil, charcoal and pastel. By the end of the session they have forgotten about 'good' or 'bad' drawing, they are just drawing! – and so much more relaxed than when they arrived. I love seeing that transition.
Working in an office all day means that we don't use our eyes and hands in a creative way. Everything is done for us. Even graphic designers who are used to working in Adobe Illustrator or in CAD come to our sessions because they miss the physical sensation of pencil on paper. Others come because they loved art at school and just need a kickstart to get going again.
Some people do yoga or go to the gym to relax, but drawing is, in my opinion, the best meditation on the planet.
What are your classes like?
There is a structure to the classes so that people can measure their progress. We do a couple of formal demonstrations on how to hold your pencil and how to tackle very simple perspective, then everyone has a go, but we make sure that we give everyone individual attention and feedback.
We encourage people to talk to each other because it's amazing how much you can learn by swapping information about how to hold a pencil or blend colours. After our five-week How to Draw course the whole class usually goes out for a meal together.
I like to think our classes are informative and enjoyable and great way to wind down after a tough day or week in the office.
You and Susi work as a team. What do you enjoy about working together, and how do your styles complement one another?
I tend to do things 'by the book' – I teach the basic 'rules' and show people from scratch the conventional way to approach a drawing. I like to reproduce shapes, curves, perspective, and light and shade as near as possible to what I am seeing. Susi is far more flamboyant and freestyle in her approach. Art isn't a formal science so Susi encourages people to add flair and creativity to a drawing or painting. She and I often go out drawing together – we will draw the same scene from the same view but the result will be two utterly different artworks. I work in pen and ink in a small sketchbook that fits in my pocket, while Susi works on a large A3 or A2 pad in colour pastels.
Could you tell us a little bit about the new art and design courses?
After our Speed Drawing and How to Draw classes we are always asked; "What next?".  So we have devised some classes to satisfy that request! Susi and I were so lucky to have spent four years at art college drawing, painting, etching, sculpting, lino printing… all day and everyday.  We can't wait to pass on some of the things we learned.
Collage and Simple Printmaking Workshop
If you have never attempted to make a collage you will be surprised at how easy and how expressive it can be. Using found images and textures is a great way of making a personal and creative statement. For instance you might take a photo of  your best friend and then add items that say something about them – they come from Australia? Add an Australian stamp. They love sun and sea? Tear some images out of a magazine. They love roses? Add some dried rose petals. Add a ticket from a concert you both went to. Cut some wavy lines into a piece of lino or even a potato and print in coloured ink. The result is a personalised image that is unique.
These classes are for anyone – just be open to try out new things and let us guide you, and by the end of the day you will have discovered a new creative outlet. Even if you have tried collage and printmaking before, you will have an opportunity to develop your imagination.
It's also a bit messy! Old clothes recommended.
How to Draw in Colour Workshop
In this one-day workshop we will work on still life composition. After a few basic exercises before moving onto using pastels, watercolour pencils and coloured inks, we'll show you how set up a still life composition with fruit, fish, flowers, unusual objects and colourful textiles. We will demonstrate tips and techniques on colour mixing and how to reproduce textures and shapes. You'll learn how to create imaginative and expressive colour compositions.
This class will help you make the transition from black and white sketching to colourful composition. If you have done a little drawing before then this class will be a great way of developing your skills and if you have done none then we will guide you.
---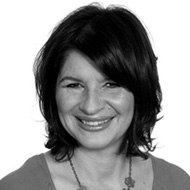 Find out more about City Academy's Art and design courses, here.
Find out more about Francine by viewing her full profile, here.