Molly Osborne plays one of the lead characters, Ingrid, in City Academy's first short film, Age of Reason (written by Edo de Bruijn).
From a Musical Theatre background, she decided to give Screen Acting a go and signed up to a course with Tom Colley. A few months later, when casting for Age of Reason, Tom invited Molly to audition, and she ended up being cast as Ingrid, the mother of the film's protagonist, Jacob. After the shoot, Tom caught up with Molly to ask her about her experience on set and her future goals as an actor.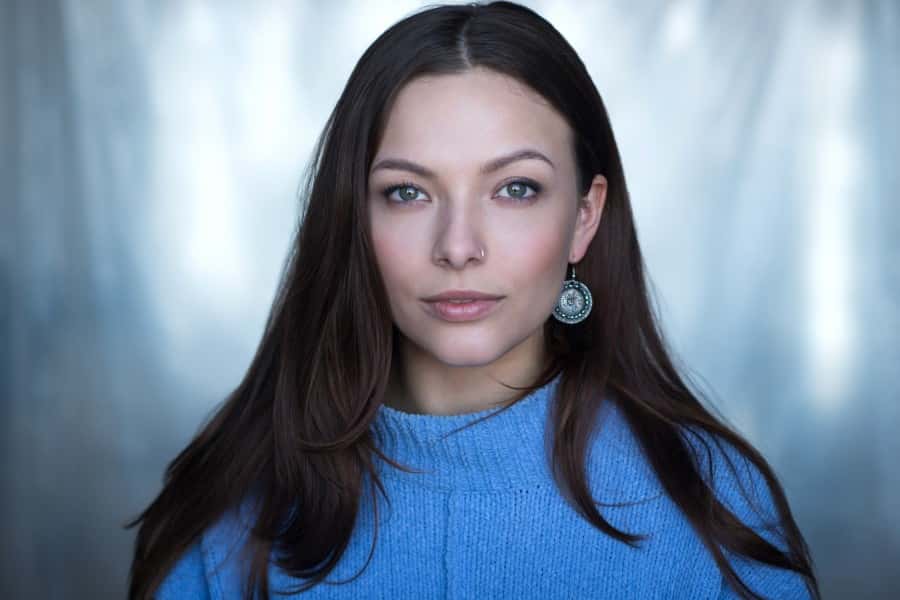 Was there a moment when you decided that you wanted to pursue a career in acting, and what have been your steps so far?
I loved to sing when I was younger. I was completely obsessed with Billie Holiday and Norah Jones, thanks to my dad's love for music. My parents sent me for lessons when I was in school, which is how I discovered and fell in love with musicals. I joined every youth drama club and local theatre society I could and took part in all the school shows and choirs; the ultimate dream being to perform in a musical on the West End.
I was fortunate enough to have the opportunity to train in musical theatre at Trinity Laban Conservatoire in London, where I met my acting teacher Helen Evans. Helen taught us an array of acting styles and techniques and she was so passionate about raw truth in performances that it ignited a similar passion in myself. I realised that it didn't matter whether you were singing, dancing or reciting speech, the same principles of story-telling and understanding of style and emotional connection apply.
I'm quite a day-dreamer. I love the imaginary worlds writers create for stage and film, and how the different mediums of drama can evoke completely different feelings from its audiences. This is how I developed a love for film and cinematography.
How did you become involved with City Academy and what has been your journey with the company as a student and an actor?
After studying core acting techniques and getting experience through theatre, I decided to train in screen acting to further develop my skill set as an actor. Having done some research looking for short courses, City Academy seemed to perfectly suit my level and schedule, so I joined one of your Screen Acting - Level 1 courses. I loved the class! I soon found the connections between theatre and film in terms of technical references and the basis of getting into a character. It was then a matter of learning how to portray this in screen format. The class was immensely challenging and taught me so much.
When the course finished I did the Showreel course before being invited to audition for Age of Reason. Both further challenged what screen technique I had and confirmed my love for the craft. It was great getting to know the ins and outs of how the crew and director work on set, which is another element of film I find incredibly interesting. Having been lucky enough to gain all this experience through courses and projects, and having met so many talented people, I feel I've been given a small taste of how the film industry works. I've loved every minute of it.
See Molly Osborne's showreel below:
You have recently shot Age of Reason. How did you find the filming days and what were the biggest challenges that you faced as an actor on that set?
First I have to say that everyone involved with the project were truly lovely and we (the cast) were all taken very good care of by the team.
Coming from a theatre background, I found the stopping and starting a challenge. In theatre an actor is able to rehearse a through-line of a character for a number of weeks, and usually performs with linear narrative. Through the Screen Acting courses at City Academy, I have learnt that it is very different with screen. You have to focus on staying in character between takes and know your character's journey so thoroughly that you can easily jump around in the timeline: adjusting circumstances and stakes accordingly.
Also, getting the hang of sacrificing some truth in the character in aid of camera technique, to achieve the visual that the director wants, was also a great discovery of acting technique. All in all, it taught me so much, and I am so grateful for the experience.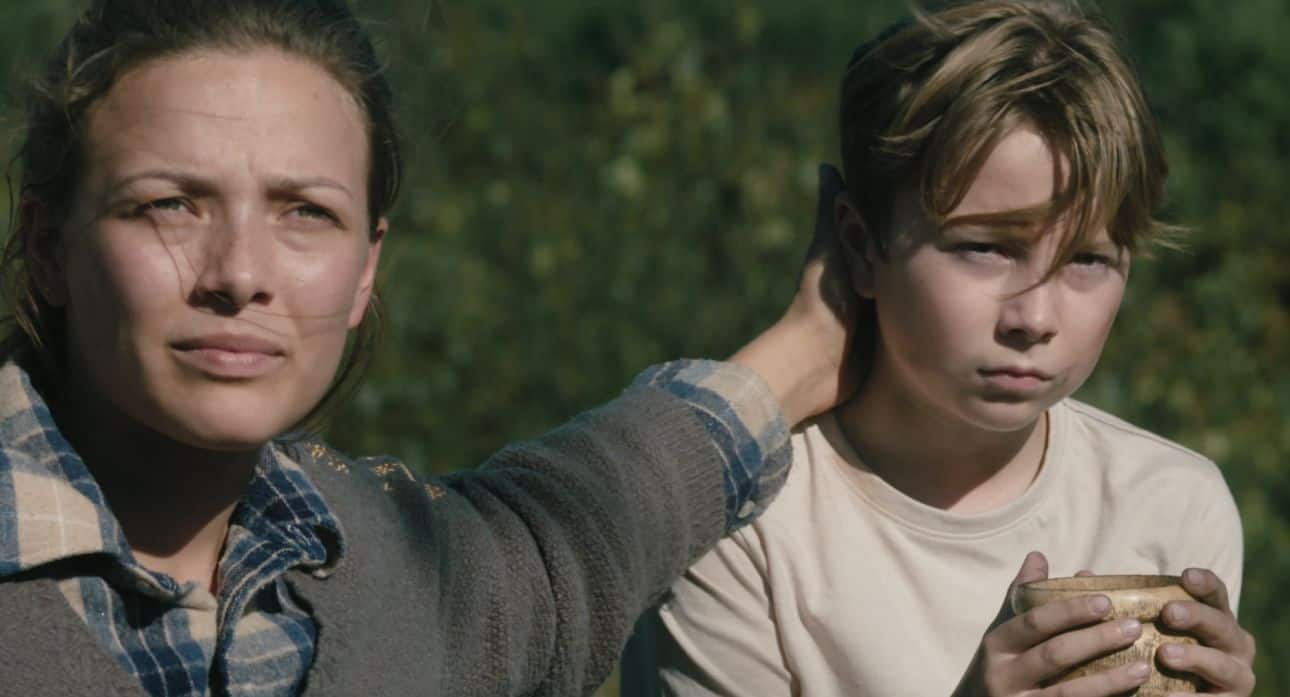 Can you give us a brief insight into your character and the world of the story in Age of Reason, without giving too much away!
Ingrid is the very pragmatic, kind hearted, firm mother of protagonist Jacob. We see her trying to guide Jacob into her way of living, within their environmentally conscious community. She wholly perceives this to be the right way of living and it's how she's been taught to live by her own mother, Agnes.
Jacob is being asked to agree with and understand a certain philosophy at quite a young age; this is where Ingrid comes in, to prompt and nurture his understanding of why they believe and prioritise what they do. By extension, I think Jacob's journey provokes the audience to consider similar questions in their own life; what we should prioritise and how much we believe something just because we are told to.
I found Ingrid a very strong minded woman to play. We don't get told much of her journey earlier in life or how she became a mother, which makes her somewhat mysterious.
How would you describe the collaboration between director and actor on a film set?
As I mentioned before, I think the difference in the length of rehearsal period makes a huge difference between how tv/film and theatre works. I think film provokes a faster actor-director relationship than theatre does, purely because you start filming final cuts straight away. It felt more personal, despite the huge crew around us, because of how specific and detailed direction can be with film, as opposed to theatre. I found understanding the directors vision much clearer than I have done in theatre and I think being on that same wavelength as the creatives is so important. Film can be such an intimate affair, where direction is immediate and results are achieved there and then, which was fantastic to experience.
What would be your dream role both on stage and on screen?
The range of characters I love to watch are eclectic. I'm particularly fond of silly, eccentric characters in musicals, such as The Drowsy Chaperone and Something Rotten. One of my favourite characters in theatre is Sheila in Hair (musical), a feisty bohemian who protests the Vietnam war in 1960-70s America. I'm also very drawn to actresses such as Alicia Vikander, Natalie Portman and Rooney Mara who have all portrayed very strong, smart and quick-witted women. My current casting is quite young in the musical theatre world, however I would love to grow into playing such women on the screen.
---
Molly Osborne is currently playing Tzeitel in Fiddler On The Roof, directed by Trevor Nunn, at the Menier Chocolate Factory.
Molly Osborne took Screen Acting courses at City Academy, and played the lead in CA Films short film Age of Reason. For more information about acting classes in click here »