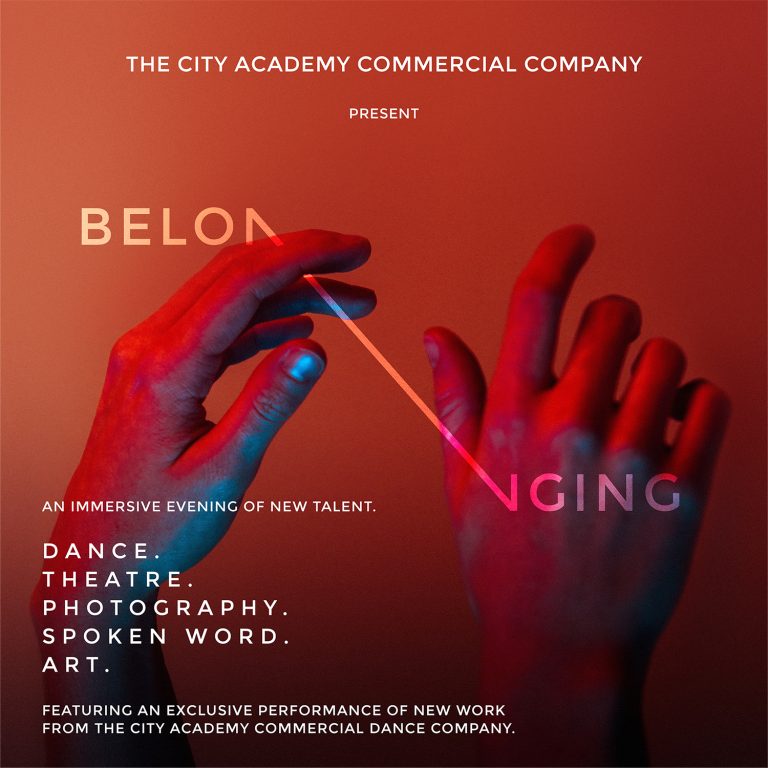 City Academy is currently seeking submissions from photographers around the theme of 'Belonging' to be displayed as part of an upcoming new talent showcase at Rich Mix in Shoreditch this December.
The selected photographers will be invited to a private viewing and will keep the professional prints of their work when the show closes. This is a fantastic opportunity to have your work displayed in East London's most dynamic and diverse arts centre as part of an immersive evening of spoken word, theatre, music, dance and art.
The event is part of City Academy's street and commercial dance department launch and will feature an exclusive performance of new work from the City Academy Commercial Dance Company.
The theme 'Belonging' will take the audience on a journey through three stages, isolation, discovery and freedom. We would love to see submissions that interpret one, two or all three of these themes. Whether you have an extensive amount of experience or not, our main focus when selecting, will be on work produced from the heart.
We're excited to receive your submissions and hope this will be a positive step towards your career or accomplishment as an artist.
Submission guidelines:
All entries must be photographers own work.
Files must not exceed 20mb and can be submitted as JPEG or PNG.
Deadline for entry is midnight on 1st October 2019.
Photographers may submit up to 6 photographs. These may be individual pieces or part of a project.
If the pieces have a title and/or description, please submit these with the pieces.
Submit your entry by emailing it to ross@city-academy.com 
Entries will be judged by a panel of professional photographers from the City Academy photography department.