Jack Gregson will be taking to the stage as The Storyteller for our winter Studio Company Musical, A Little Night Music. Jack sat down with us to discuss his process and what it feels like to be involved in such an iconic Stephen Sondheim musical.
---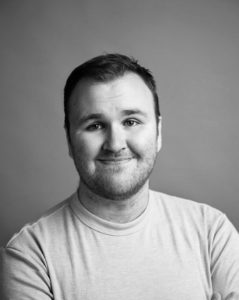 After many years of being a musical theatre fan, video editor Jack Gregson has finally taken to the stage.
Appearing in The Producers earlier this year, he is about to take to the stage twice more in A Little Night Music and Sleeping Beauty.
When not treading the boards, you can see Jack perform stand up comedy at various different open mic nights across London.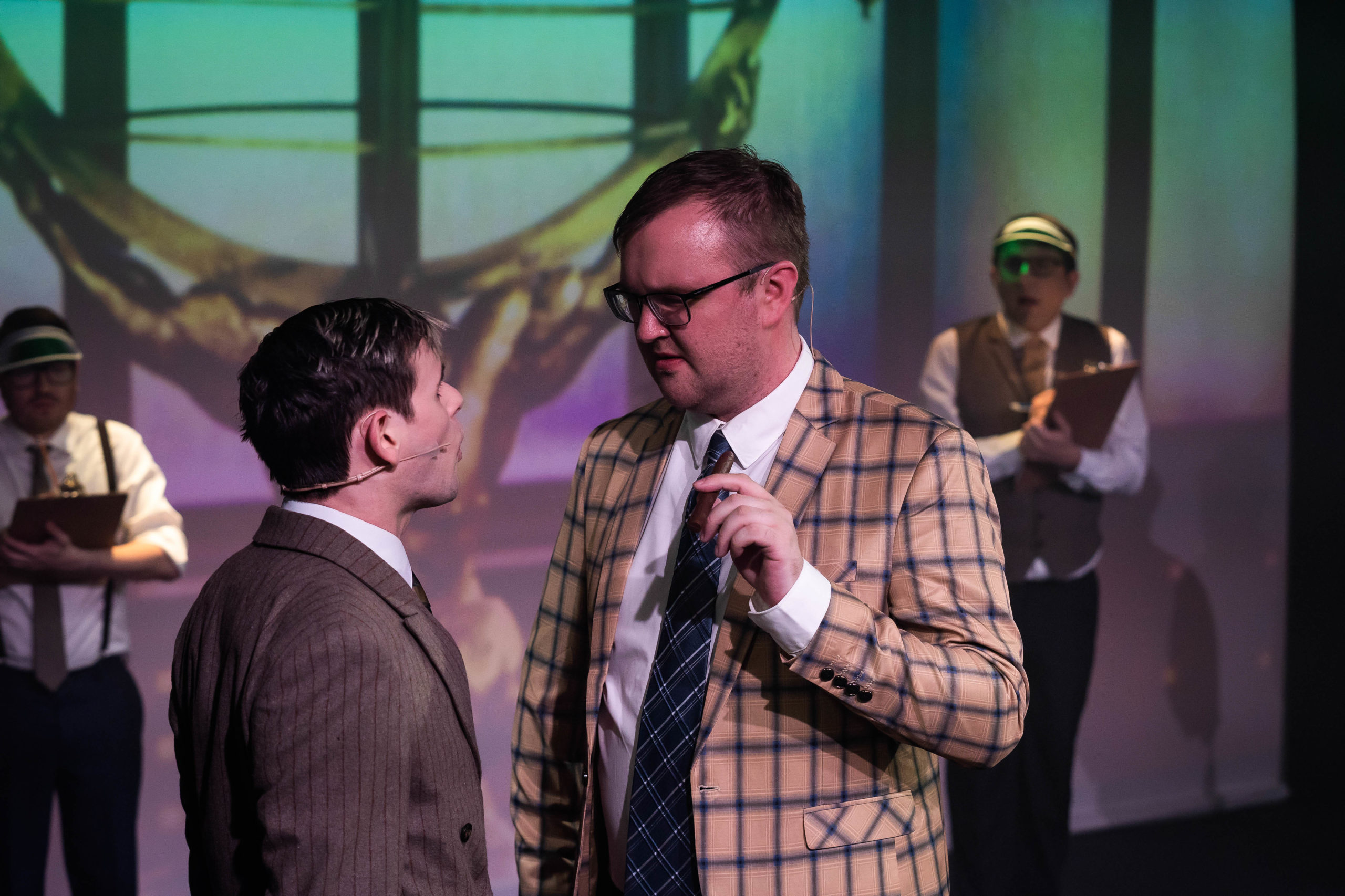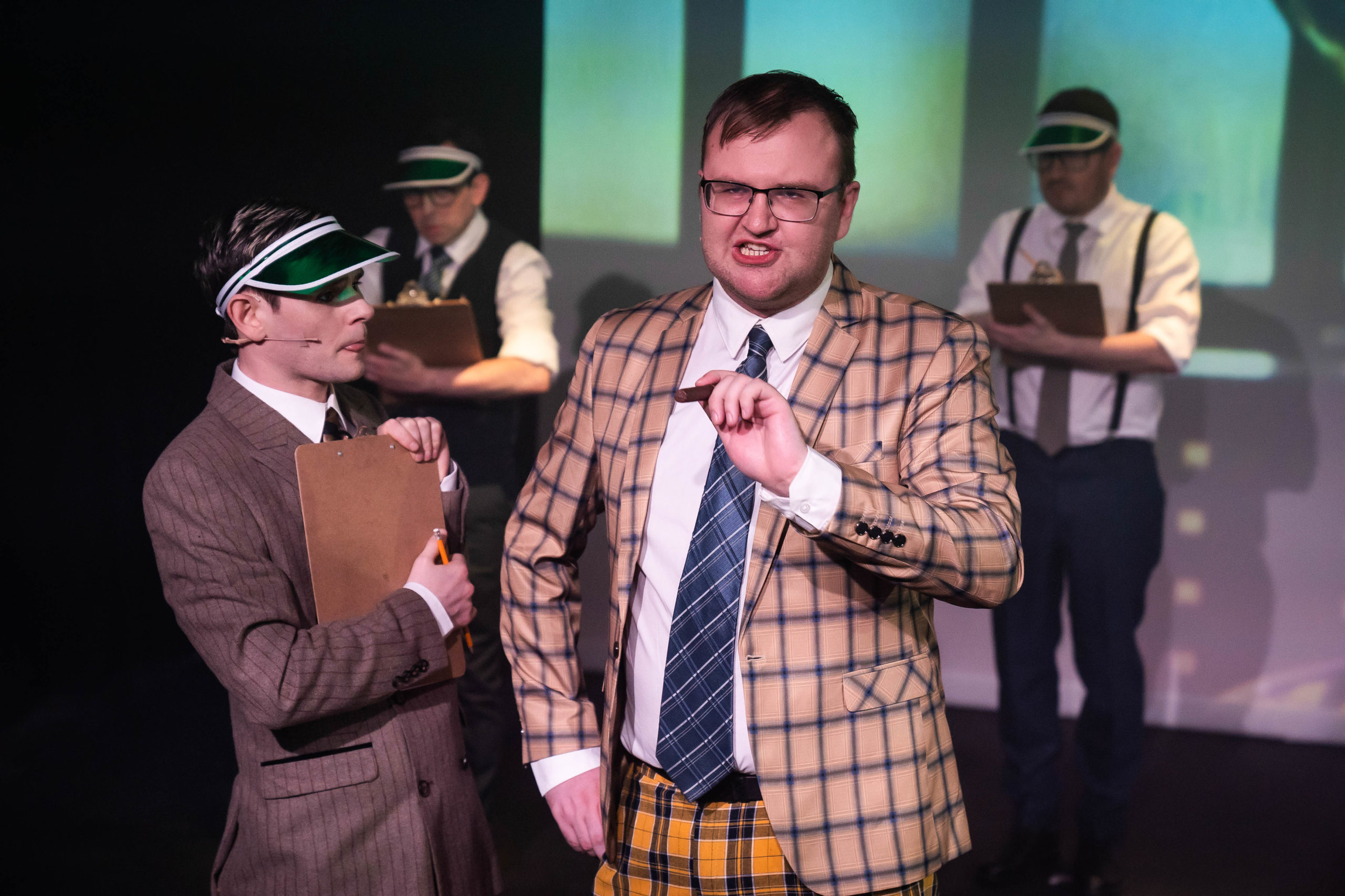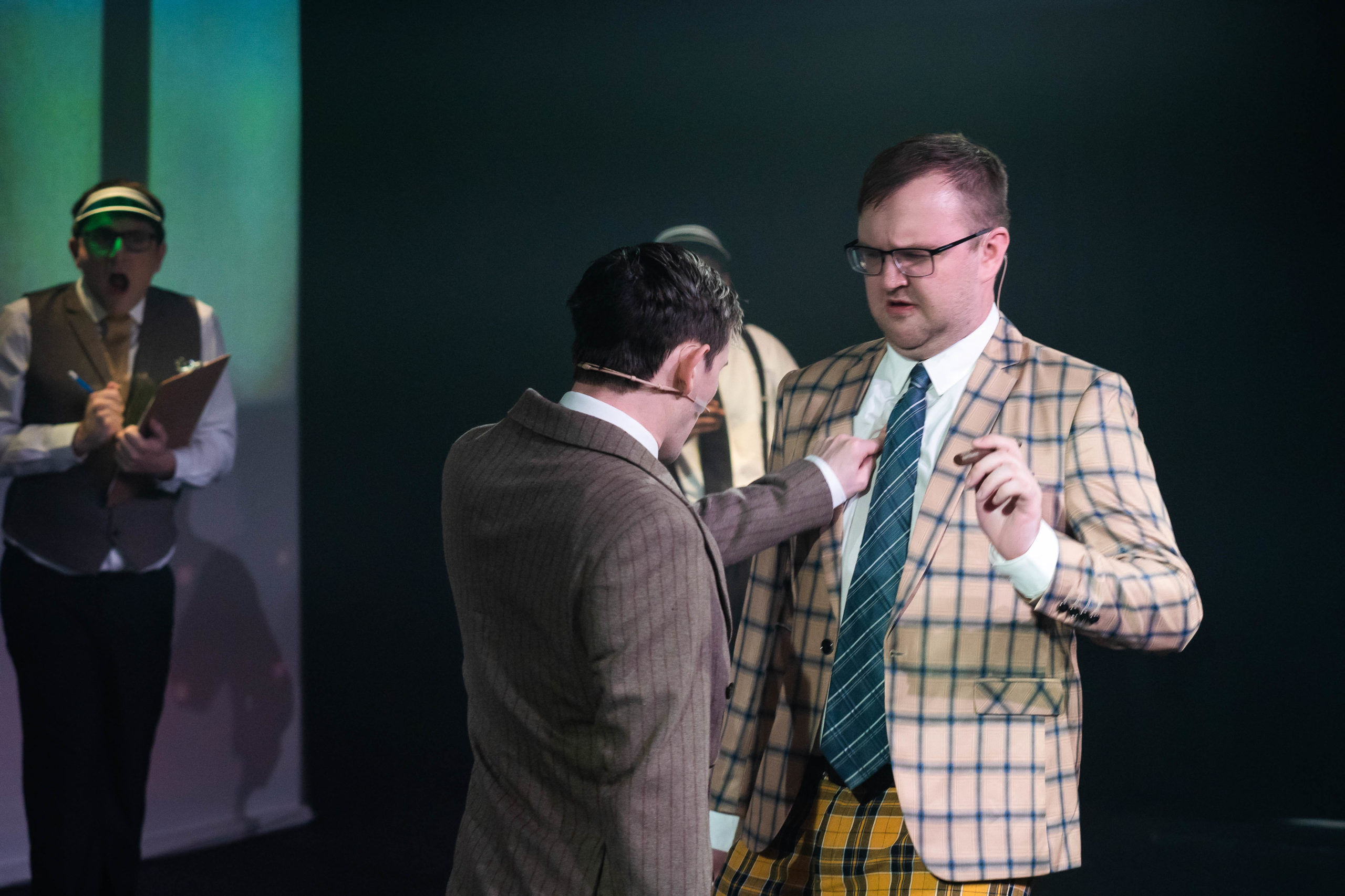 "I don't think I ever planned on doing a show like this."
"I don't think I ever planned on doing a show like this."
When I heard last year City Academy was going to be performing The Producers, I leapt at the chance to be a part of it. That show was part of my DNA, it was a musical I had seen as a boy that made me fall in love with musicals. Musical comedy to be specific. And performing in it was an absolute dream come true. I made friends who I absolutely treasure and had the time of my life being on stage… so after you've done one of your all time dream shows… what do you do next?
When A Little Night Music was announced as the next show in City Academy's line up, I was excited to be part of the exciting process again. Now to be fair, I didn't know the material at all. Despite being a Sondheim fan, this show was a total blind spot for me (I was perhaps most familiar with it due to this rendition of Send in the Clowns). I was a guy who grew up on shows like Hairspray, Avenue Q and Jerry Springer: The Opera; Night Waltzing and Weekends in the Country were never really on my radar. But I put everything I could into my audition as a) I knew I wanted to do another Studio show, and b) I knew it would be a challenge for me, and I was ready for it.
During the audition process, I stayed completely blind on the show. I wanted to go in knowing as little as possible so I could approach the piece without preconceptions of what it could be. It wasn't until the first cast read-through that I knew what the show was about… and guess what? I LOVED IT!! It's a Stephen Sondheim show, why wouldn't I? This show was just like the musical comedies I grew up on but through a different lens. I adored how saucy and witty the material was. I was won over by the farcical nature of it all. I fell in love with the characters and their bizarre moral codes and idiosyncratic quirks.
Still there's a big difference between loving the material and performing it. Would this style of musical be right for me? I worried that I would not be able to capture the spirit or tone of the music and movement. How wrong I was. The process has been an absolute joy. Our musical director, Ben Levy and choreographer, PMT have used their enthusiasm and energies to really help the cast bring this show to life. Each week as I entered rehearsals, my fears were quashed as I realised that learning a new style of musical is far more fun than it is scary.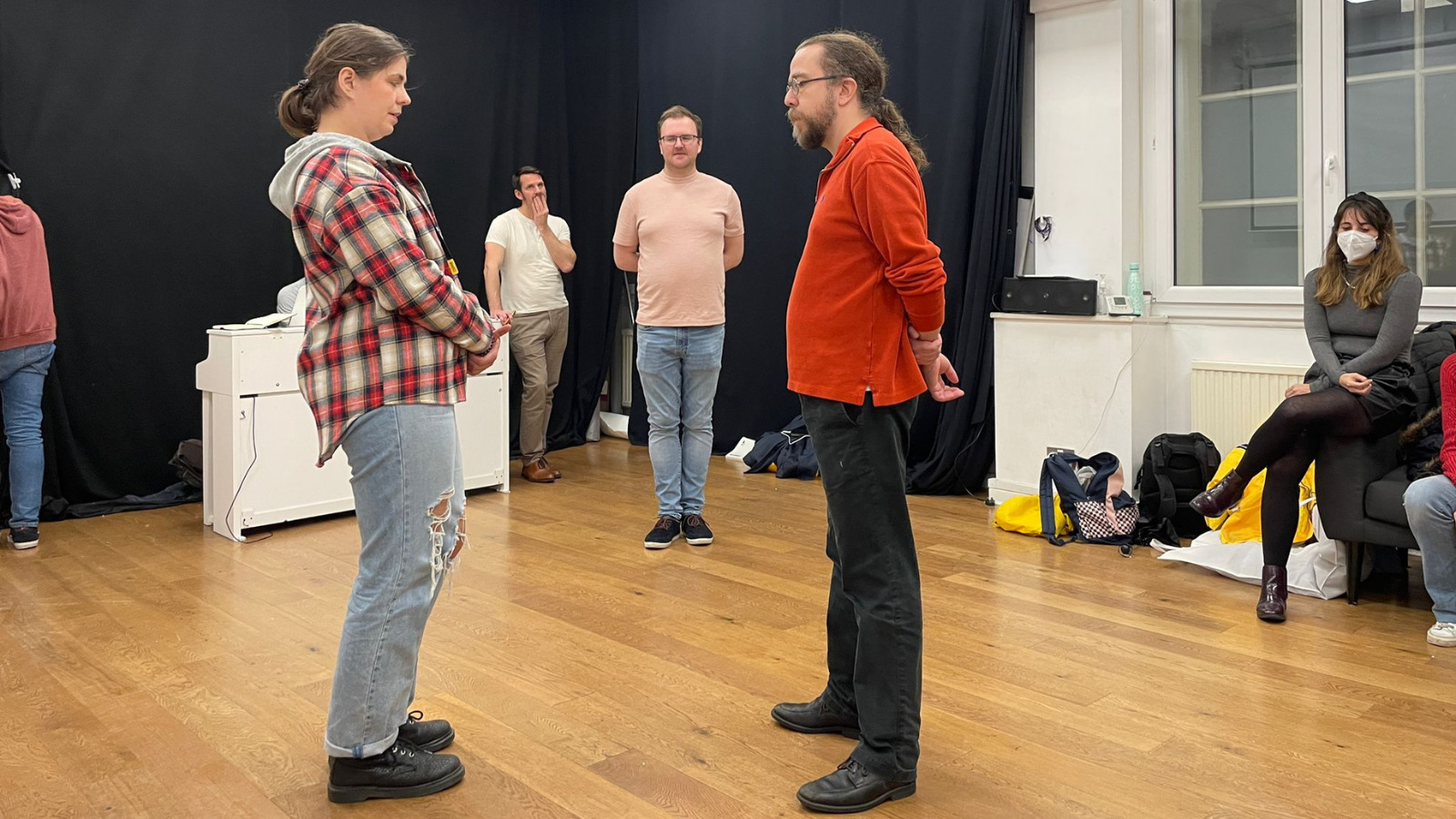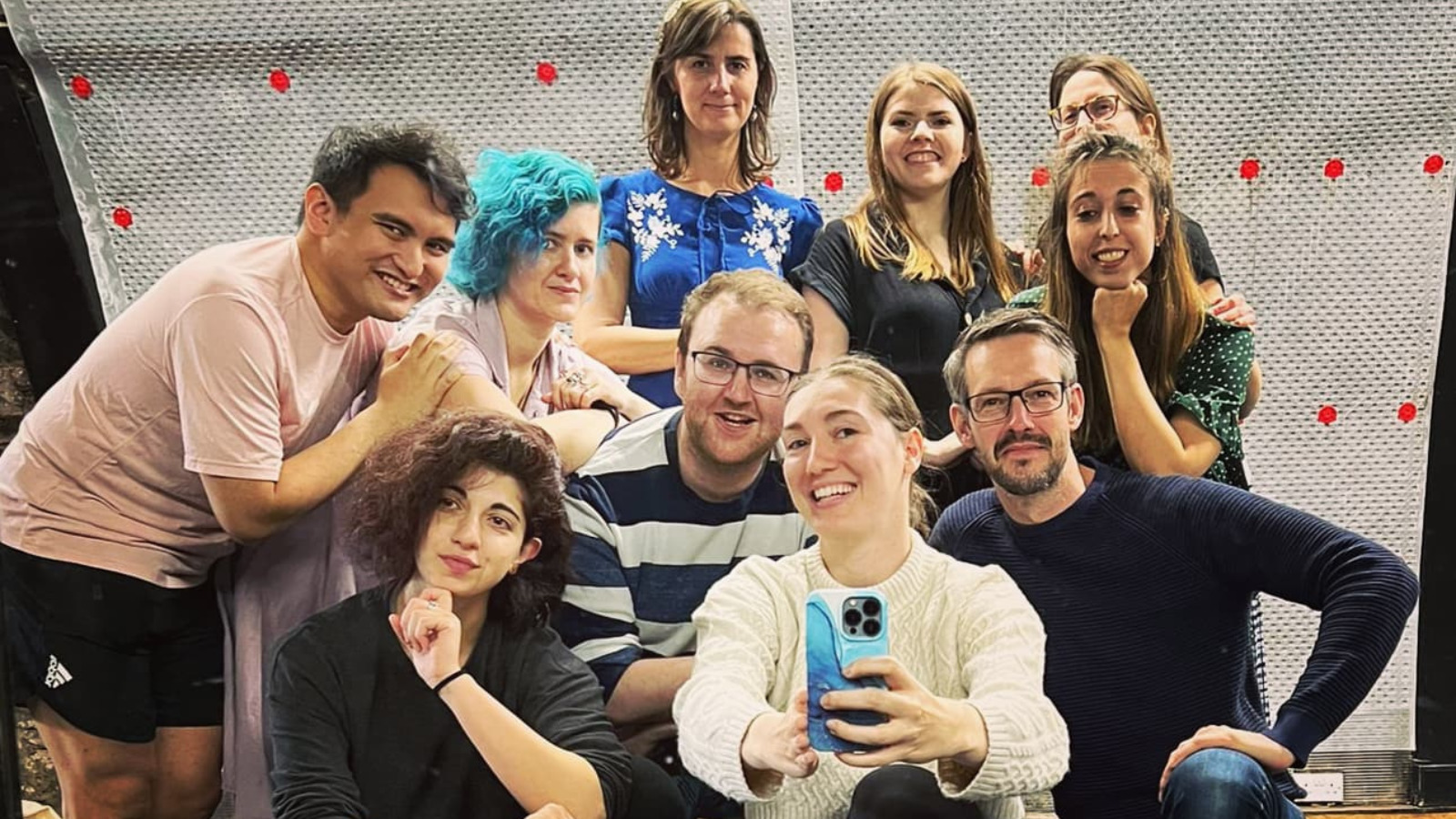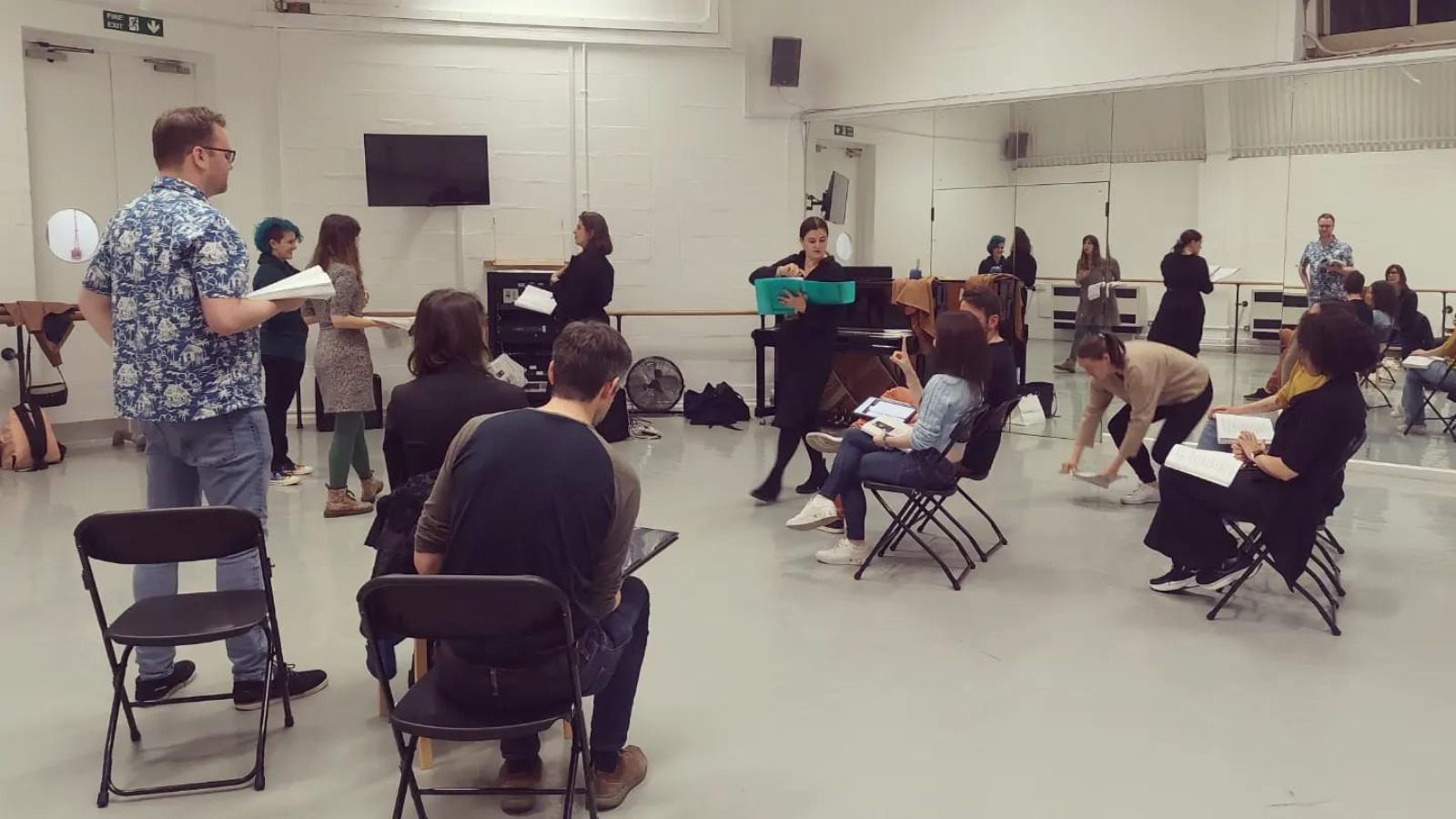 It is at this point I should probably talk about my role. I am one of 10 storytellers, the chorus that guides the musical, highlighting subtext and themes along the way. We have an excellent array of talented performers in these roles. People I couldn't be prouder to be working alongside, some I knew before from the previous show, and some are new friends. I want to give a shoutout to our music and dance captains; Jessie Rutland and Mel Olivier, who have thrown themselves into their roles with aplomb and really stuck their necks out for the rest of us, they are legends who are helping to cement this shows success.
Finally, we would be nowhere without our director, Vicky Gimby. Her enthusiasm for this show is palpable, which has allowed the leads and storytellers to really embody the roles. As a director she really strives to let the performers find their voices… and to know she has entrusted the role of Frid to me; I couldn't be more honoured (this may sound sarcastic if you know the show, but honestly, I couldn't be happier to be playing Frid alongside being a storyteller, it's a small role that I'm having enormous fun with). She puts a lot of trust in her cast and the least we can do is trust her back.
Working alongside these creatives (whom I also worked alongside in The Producers), I have no doubt that our audience will be in for a delightful and exciting experience. So here's to being out of your comfort zone. I don't think I ever planned on doing a show like this, but I'm so glad that I am, and I can't wait for you all to see it.
With less than a week to go until A Little Night Music opens at The Bridewell Theatre, St Paul's, meet our outstanding cast and creative team.