Ann travelled all the way from her home near Brussels with colleague Melisa to take our Creative Writing course with tutor Shyama Perera.
In what turned out to be an action-packed creative weekend away in London, Ann tells us about her experience and how the course helped her reflect on her work and her aspirations as a writer.
I am 55 a mother of three and grandmother of four. I live with my husband in the countryside south of Brussels. My main job is teaching English at a centre for adult education. That is one of the reasons I signed up for this Creative Writing class. It was an extra challenge to take this class in English, but at the same time, as a teacher it is great to be on the learning side for a change.
I have always written. For as long as I can remember: letters, diaries, poems, stories. As a hobby, as a way to escape from daily stress and toil. I write factual texts for a website on risk management. I write speeches for the chairman of the association I work for. I write in Dutch, French or English depending on my mood. For the moment I am writing a collection of short stories and my dream is to be published one day.
I have always loved languages, words and writing and I had been trying to find a workshop or course that satisfied my needs for a long time. Two years ago I bought an English online creative writing course, paid a lot of money, got a series of books and assignments but was discouraged because I lacked the personal feedback and encouragement to keep me going. I was particularly looking for an English course, which I couldn't find in Belgium. London is only two hours away and so I Googled and found City Academy! An introductory one-day Creative Writing workshop at the weekend was just perfect to try it out.
Writing can be a lonely activity: you need some kind of interaction and to share your work with peers is so useful.
London is such a fantastic destination. My colleague Melisa and I arrived on Friday morning, travelled to Greenwich, saw the exhibition on the impressionists, went to a musical and had a lovely meal in Soho. The next day we spent a whole day exploring our creative writing capacities, which was just as exciting. On the Sunday we discovered Camden Market and then we headed home. A perfect escape! I actually believe that being away from Belgium stimulated my writing.
Shyama was an excellent tutor and is clearly an expert in her field. She was calm and reassuring and thus managed to create a safe environment for our group. That may sound strange, but it is very important that you feel you can trust people who will read or hear your work. Shyama gave guidance without judgement. She encouraged every one of us and the atmosphere was relaxed. Although we had a very heterogeneous group – one man, eleven women, five or six different nationalities, varying ages – it was clear we were all there for the same reason, with the same goal, and she kept us focused.
Being with a group of people who are looking for the same thing - to improve their creative writing skills – is really important. Writing can be a lonely activity: you need some kind of interaction and to share your work with peers is so useful. No criticism was ever outed; no one was looking for mistakes. This positive approach works really well. Shyama put it perfectly when she said that no writing is bad, but all writing can be made better. Listening to others teaches you to appreciate their styles and topics and to compare it to your own endeavours.
I put my pen to the paper and the rest just … happened. Very strange; very liberating
I found it particularly interesting in class to see how your writing gets nourished by reflecting on personal, seemingly unimportant stories. How one memory can lead to another and yet another one. How a memory can get transformed into a story that doesn't even seem linked to it in the first place. I was surprised by where my pen led me. That is really what happened: I put my pen to the paper and the rest just … happened. Very strange; very liberating.
Being a full-time writer seems like a dream to me. In the past, it was impossible to allocate the time that is needed for it as my family was my first priority. Perhaps I should consider it now that the empty nest gives me space and time to explore my own aspirations. Setting myself a fixed time to sit and write is a necessity that I will have to build into my daily schedule.
I would definitely recommend this course with the City Academy to anyone who wants to taste what creative writing is about and find out where it can lead!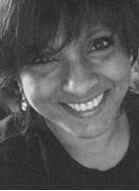 Find out more about Shyama Perera's Creative Writing courses here. Our writing classes are held in central London.