Following the success of our first ever Art Summer School, we catch up with one of our students, Julia Weston, on her experience being part of it.
Why did you choose to do our Art Summer School?
I had attended 2 drawing days with Susi and Francine earlier this year (How to Draw Beginners and Draw London) and have found their tuition, expertise, modelling and individual attention within the classes so encouraging that I jumped at the chance to spend an intensive week with them and other tutors from the company.
The website promised a great mix of different skills and mediums to be covered within the week. Plus you work in a lovely loft space and the group size was not too big either so the course was good value for the offer.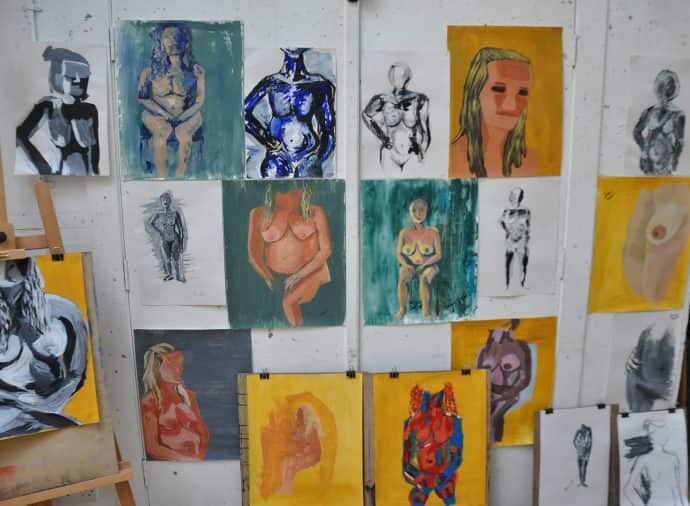 What was your favourite part?
That's quite hard to answer as there was just so much that was excellent about the week! Susi and Francine make a huge effort to respond to the needs of their students and class. They put energy into setting up really engaging tasks within the day, often taking time over lunch to change the whole room set up, laying things out on each table to make you excited about what you are going to do. They then model clearly and explain skills and materials, offering individual input as you work.
I can't express enough how having both tutors working together to give you invaluable nuggets of suggestions, and sitting next to you to show you something that is just what you need at that point in time, makes such a massive difference to what you are able to achieve. It is unrivalled in other colleges I have attended.
It was also great fun on the Wednesday to work with Stephen on learning some basic painting skills. Also working with a life model which was an opportunity for another challenge in a week full of them! He, too, is a skilled tutor who was able to instruct us expertly on something we were a little intimidated to try, to great effect.
Learning from other students in the group in such a friendly and supportive atmosphere, which the tutors engender, was useful as is being able to see the diverse outcomes which we all produced from the same stimuli. The discussions about the work we'd produced were really instructive and the end of week show, turning the Pigeon Loft into a private viewing exhibition, was the icing on the cake! My partner really appreciated the opportunity to be able to come along and see all of our work on display.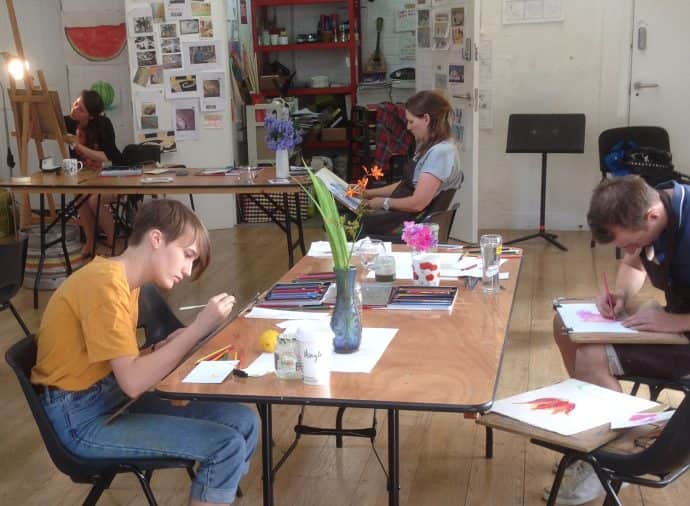 How do you feel the experience has helped you?
I started learning to draw last September and my ambition is simply to be "better than before". After a week of diverse opportunities, I can happily say my art skills have moved on and I've tried things like drawing self portraits, which I would have previously avoided.
I feel much more brave and better equipped to draw from a wide range of subjects, and continue to evolve and grow my style and skills.
I'm so encouraged and enthused to draw every day and can hear both tutors words of advice in my head as I'm working. I made a set of notes from the different things I learnt each day which will fuel much future experimentation too.
---
Come and join Francine, Susi and Stephen in one of our courses from complete beginners to advanced artists!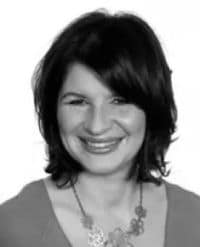 - How to Draw Beginners and Improvers
- How to Paint
- Life Drawing
- Portrait Drawing
- Drawing for Comics
For a regular evening session with our expert tutors, come along to our Art Club.