Contemporary Dance Company member, Cristine De Paula, discusses her life-long love of dance, her first 3 months in the Contemporary Dance Company, and her first ever City Academy Dance Show.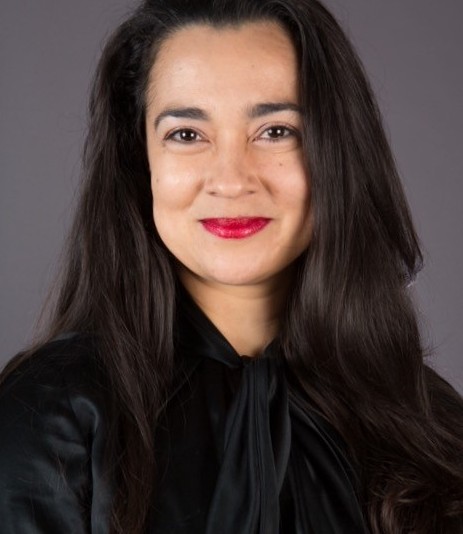 I started dancing as a child, in Recife, Brazil. It's a very rich place culturally, with so many types of music, dance and other art forms.
I did classical ballet classes when I was younger for the best part of 10 years. Then, as a teenager, I became interested in contemporary dance and joined a group, going on to take courses in Rio at Deborah Colker's dance school.
I had always wanted to live abroad, and in 2005 was awarded a scholarship from the British Foreign and Commonwealth office for an MSc in Business. I fell in love with London in the summer of 2006 and once I finished the course I decided I wanted to gain some work experience here – I was granted a work permit the year after and I've been here ever since!
London is amazing for so many reasons. For art-lovers there is no better place in the world: the choice is overwhelming! After some years living here it's easy to take the city for granted sometimes, and then you join a course like contemporary dance at City Academy, meet so many interesting people who also love the arts and remind yourself that this would not happen so easily anywhere else in the world.
It makes me feel like Clark Kent/Superman, rushing from the office and changing from my business attire into my dance gear
I work in financial services and currently head the Northern Europe cards partnerships team for distribution of American Express International Currency products. It makes me feel like Clark Kent/Superman, rushing from the office and changing from my business attire into my beloved and (much more comfortable) dance gear. It is like entering a parallel universe which takes my body and mind away from mundane problems and only has room for movement, music, happiness, beauty and pleasure. It does wonders for my soul and helps keeping me healthy and active.
Life in a city like London can be tough at times – giving yourself time for something that gives you pleasure is almost an obligation! It nurtures body and soul and we all need to bear this in mind and avoid the common trade-off of work life vs. personal life – it's all life!
I absolutely love my teacher, Melanie Clark, who I have been with since my Contemporary Dance Taster class earlier this year. There is a real camaraderie with my fellow company members and a vibrant atmosphere created when having like-minded, artistic dance-lovers in the same room.
I remember my first Contemporary taster class with Melanie. I was so happy to be getting back to doing something I had not done for a while. I was possibly a little anxious to do well, but Melanie puts everyone at ease and makes them all feel included. I was left feeling super excited and I signed up for her courses there and then.
I feel engaged, encouraged and joyful during the classes and totally rejuvenated after them!
I have now done 2 courses with Melanie and 3 months ago joined the Contemporary Dance Company. In the Company we have 8 nationalities (in a group of 14 people!), various ages and backgrounds. There is a mix of people with full and part-time jobs, students of other subjects as well as from the arts field – we even have a doctor! I can say without a doubt that I have made friends there and we go for the odd pint after class now and again (yes, ballerinas like to let their hair down too!).
I really love contemporary dance because of the technique combined with freedom of expression.  I think that it's a really democratic form of dance that teaches you to have a great core and a good base whilst leaving room for individual expression and taking inspiration from different art forms. I feel engaged, encouraged and joyful during the classes and totally rejuvenated after them!
A real highlight of my time with City Academy so far has been the Winter Dance Show: my first dance show at City Academy. It was an amazing day that ended on such a high note! It was great to meet members of the other dance companies, and we had a lot of fun getting our hair and make-up done – helping each other, and going through the technical and dress rehearsals and having two great shows which we were extremely proud of.
I had forgotten how much I like being on stage: the buzz backstage and in the dressing rooms, the adrenaline rushing when the 5-minute bell rings, knowing that the theatre is at full capacity and the total excitement when the music starts, the lights are turned on and the curtains are up. Bliss!
Find out more about our Contemporary Dance classes and our Contemporary Dance Company here.