There are many reasons people choose to flex their creative muscles at City Academy. Some are looking to boost their confidence, or meet new and like-minded people who share an interest. Others are finding something active which beats the boredom of the gym, or looking for a dose of creative stress relief outside of their work life. In a world city like ours though, a big draw for many of our students from overseas is the opportunity to improve their language skills whilst seeking new creative challenges.
Our Musical Theatre Company member Yumiko Shimizu (performing in 'How To Succeed in Business Without Really Trying' in the image above, front row, fourth from left) did just that, and four years on from taking her first class with us she has never looked back. We hear from Yumiko about how our Musical Theatre classes have helped boost her confidence, make new friends, and improve her English skills.
---
My experience with Musical Theatre started in a funny way. And my life would be completely different without my best friend, his words and City Academy …
Around four years ago, as I was chatting away with my soul mate, when out of the blue he said "Sorry, I can't understand what you're talking about…speak English!". At first I was a little shocked. But something in his words woke me up – I had been working crazy hours in the office for years, and noticed I was only really confident speaking English when it related to work, and you can imagine how hard it was trying to describe the fun things in life using just technical financial words! It made me realise that I was not confident enough speaking in English, even after living in the UK for years.
I felt really shy singing in front of people. But once the class started I completely forgot about my complexes because I was having too much fun!
I spent two months thinking of ways I might improve my English skills, with my friend's words spinning around my head. On one of those days, a colleague that came to my desk mentioned they had just signed up for a City Academy Musical Theatre class. I was really surprised to hear the news – as I hadn't imagined that normal people had the opportunity to sing, dance and act on stage, as I had seen on the West End. And of course this would all happen in English! My gut shouted to me: "YES, that's what you need!" I signed up on the spot for City Academy's Musical Theatre Beginner's class.
I was excited, but I was also really worried. I didn't have any real singing experience, and I felt really shy singing in front of people. But once the class started I completely forgot about my complexes because I was having too much fun!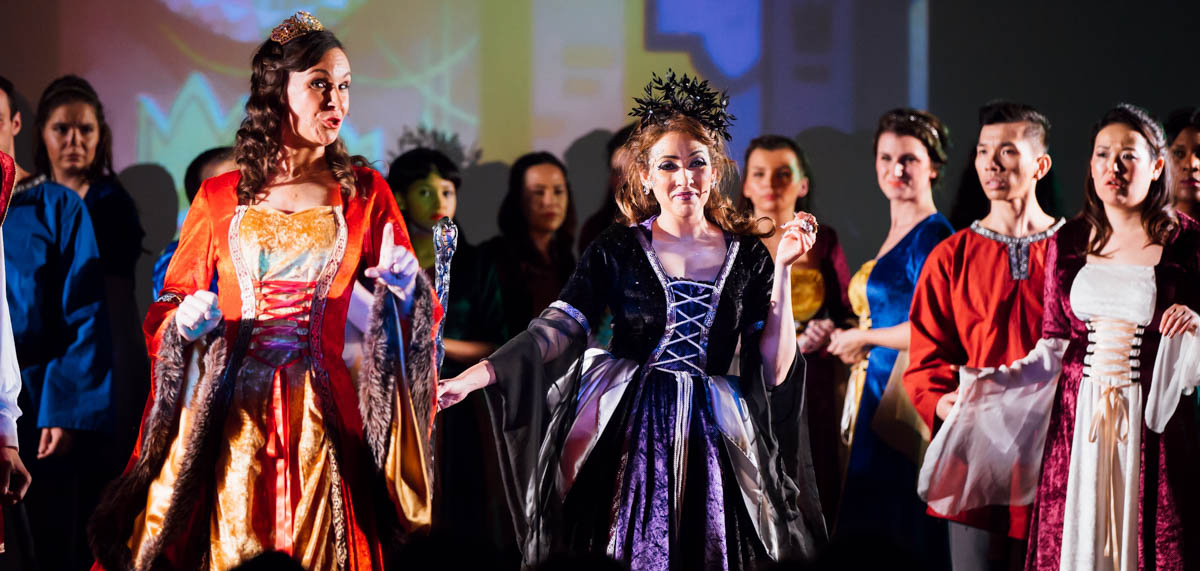 Yumiko (far right) performing in 'Sleeping Beauty'
I remember my first class very clearly: we were learning to sing "One" from A Chorus Line. I was so thrilled to hear we would learn this song. The Chorus Line was one of my favourite films, and when I hear "One" it reminds me of Broadway: this was a proper, proper musical theatre number!
Since that first class, every moment I've spent doing Musical Theatre at City Academy has brought me fun, laughs and challenges. The tutors I've met have got wonderful experience in musical theatre, acting and music, and they've led us to higher levels in a short period of time. I have learned a lot from them, and it has helped me to find a new me.
I feel more lively and positive, and lots of my friends have told me this too!
I've also made great friends through the Musical Theatre company, and through communicating with them so often, I've been able to overcome my shyness little by little, especially when speaking in English. Reading scripts thoroughly helped me to increase my vocabulary and I've learnt from natural conversations. I feel more lively and positive, and lots of my friends have told me this too! I believe it is because I found something I love other than my work. Needless to say, the success in performances with the Musical Theatre Company has brought me a lot of confidence.
I've been a member of the company for 6 shows, and now and we are currently rehearsing for our next show, Fame. I always find learning the new songs challenging, but once we sing out together after rehearsing several times and you begin to hear the harmony, it's so thrilling! Learning choreography has to be my favourite though, when it comes together on stage I am so proud to be there with the other company members, and it always makes me super happy! All the friends I met through Musical Theatre are actually all great performers – they bring me lots of new energy, inspiration and joy and I really appreciate their friendship and professionalism, and am thrilled to create great shows together.
Thanks to the City Academy Musical Theatre Company, I can now communicate much better in English, the classes have restored my confidence through dancing, singing and acting. It has even helped me at work now, when I am entertaining clients, and especially when we go to karaoke!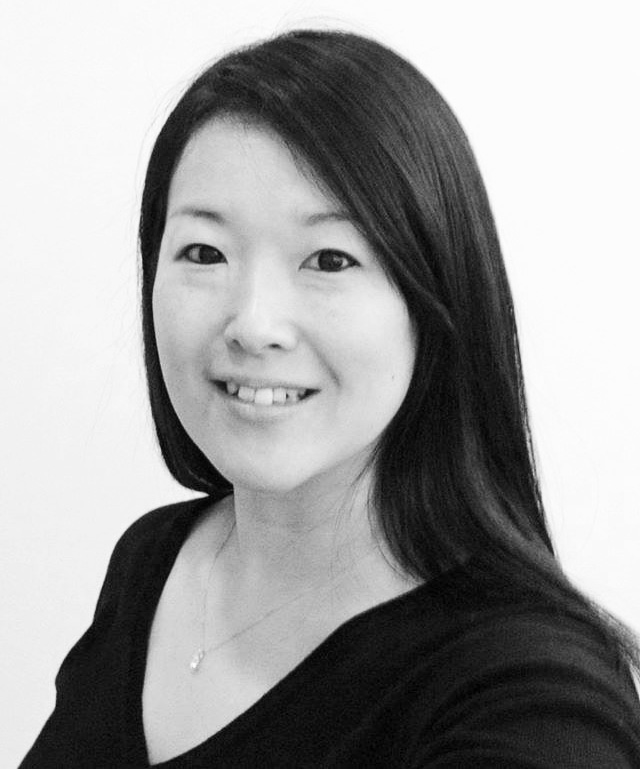 Yumiko Shimizu, Tuesday Musical Theatre Company