What is it actually like to be a working actor in London? In this blog-series, our Screen Acting Tutor and professional actor Tom Colley gives you the lowdown. Welcome to the Acting Diaries...
When the new year comes around it can be bleak, and not only for the customary English winter weather. Getting to grips with numbers was never my forte, and so my first self-employed tax return was no exception. January 31st was the deadline and I struggled my way through piles of crumpled receipts and marked down income (the quick bit!) for the year. In the end I could only smile at the meagre earnings from acting in my first year as a fully fledged self-employed actor. I owned a business, and the business was myself. How odd, I thought. The second bleak front surrounded my lack of auditions. I was still without an agent, without the castings I craved, and felt I lacked some sort of purpose. I guess I was seeking some outside validation that I was on the right path, that I was pursuing something worthwhile.
It was in mid April, as I was reading Yann Martel's The Life of Pi in my box room in Mill Hill, when I got a call from a drama school colleague out of nowhere. I had been reading voraciously since the beginning of the new year, passing the time in multi imaginary literary dimensions. He said he was due to act in a new writing showcase at the end of the month but had to fly back to America for family reasons, and would I step in? I don't think that I let him finish the proposal before jumping in with an enthusiastic 'Yes!' - a chance to flex the acting muscles was not going to slip me by.
I went to meet the director of the showcase in a space downstairs at the Hampstead Theatre in Swiss Cottage. Little did I know the year after I would be performing there on the main stage, but that comes later. We sat at a table and she went through a pile of scripts, and suddenly my stomach turned and the insecurities started bubbling to the surface. I felt out of practice and unprepared. We read a few of the scenes with my thoughts screaming 'be real, be real, be real!' My nightmare is to be seen as an 'over actor' (although I love Jim Carey). I guess it was 'real' enough, I got a call the next day to ask if I wanted to be in it. I'm sure I don't need to state what my answer was.
First rehearsals are petrifying, especially when you step in with a week to prepare until the performance. 'What if I'm not good enough? What if I get fired? What if I can't get the character right? What if I'm seen as just the understudy?' As an actor you always feel you're being judged and these types of questions whir around in your head. Thankfully the doubts were fleeting, and we all threw ourselves into the pieces hungrily. A few rehearsals in I found that I was starting to understand who this person was, why they are saying the things they are, and what they want for themselves and from the other character. It's a liberating and addictive sensation.

The performance was to be at The Hen and Chickens Theatre above a pub on Highbury corner, a 50 seater that had a back stage area suitable for a maximum of three actors. We had eight. The six scripts were ready to go, and before I new it I was in an annex room waiting to burst on stage as a young drunk man, down on his luck, confronting his brother. I had been studying the methods employed by legendary actor Daniel Day-Lewis and believed it to be the only way for an actor to approach their work. It had led me to experience what it's like to be in a prison cell, to have insomnia, and to be addicted to smoking. Here, I was drinking a lot of beer whilst hearing the anticipatory buzz of the audience and inflicting small cuts on my head. I had decided that my character had just come from a brutal street brawl. On cue I burst through the door and tore through the scene like a ravenous animal. It was a blur to me. After the show, I remember chatting to an agent afterwards who was keen to get me in for a meeting. He seemed enthusiastic about my work and so we exchanged emails. I didn't expect too much to happen, but there's no harm in a bit of networking. Really, I just wanted to get drunk and celebrate being able to practice my craft again.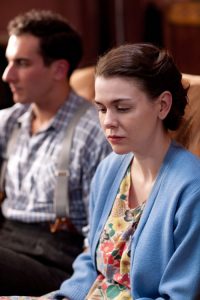 What did happen was a casting director called me to ask if I would audition for a guest lead in an episode of a new BBC drama called Call The Midwife. I hadn't heard of it or the series of books that it was being adapted from. The BBC bit was the bit that resonated strongly. I was auditioning for an East London dock worker who had their newborn baby stolen. It was an appealing character and the script read well. I went in and took a bunch of props with me for the scene, played it out a few times, with some direction from the casting director and series director, and left. I didn't know how it went but I knew I wanted it.
A few weeks later I was sitting in the drama school library (we had access to it up to a year after graduating) pouring over acting books when I got a call. It was the casting director's office. I ran out of the library, took a few deep breaths, said a silent prayer and answered...
---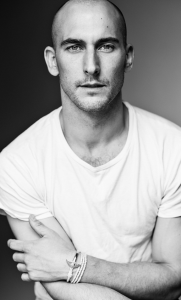 Tom Colley is a Screen and Method Acting tutor. City Academy run Acting for Screen classes across central London. Find your class below:
- All Screen Acting classes
- Screen Acting - Introduction course
- Screen Acting - Level 1 course
- Screen Acting - Level 2 course
- Screen Acting - Level 3 course
- Screen Acting Intensive courses
- Professional Showreel Package