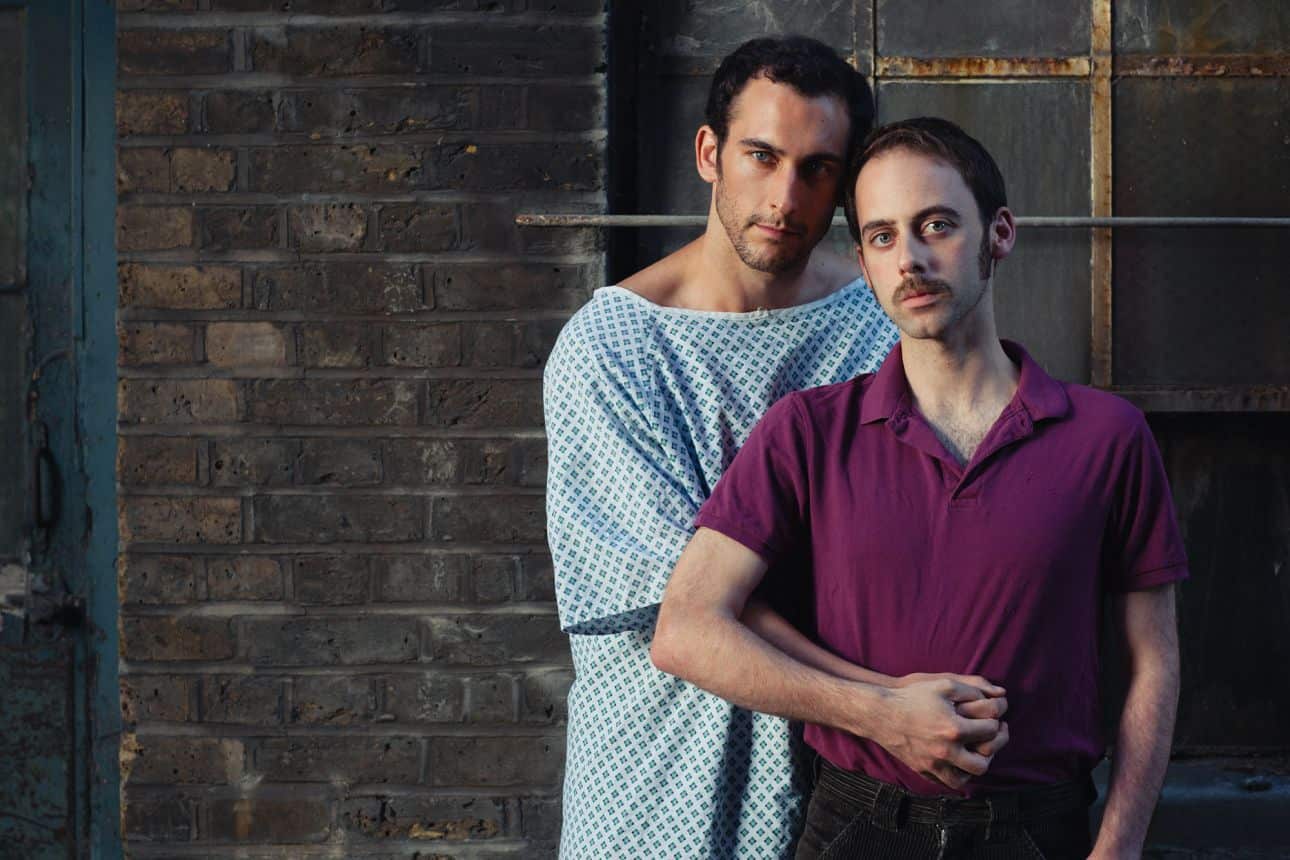 What is it actually like to be a working actor in London? In this series City Academy Screen Acting Tutor, Tom Colley shares his journey. Dreading the end of The Judas Kiss and the inevitable final curtain calls, he now needs to start thinking about what to do next.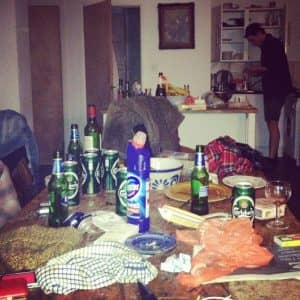 I saw flashes of luxury during my time on the West End; temporary memberships to The Ivy and Groucho club, late night/early morning whiskey sessions at Gerry's underground club, the odd autograph collector at the stage door. I had conversely moved into a warehouse studio space in Limehouse and lived with an artist and fashion designer.
The daytime would consist of watching the artist paint in the studio whilst I shuffled around in old slippers, listened to music and read (most notably Doris Kearns-Goodwin's epic Lincoln biography), before lazily sauntering into town to do the show in the evening. It was all very lovely apart from one very prominent fact: The Judas Kiss was definitely coming to an end after this run, there would not be an extension or any other incarnation of the play after the curtains came down for the final time on April 6th.
The other actors in the show were rightly casting their thoughts forwards to other work concluding the inevitable finale, and scripts for new projects littered dressing rooms. I couldn't help compare the busyness of other people's dressing room areas to my desolate own. As the 6th of April loomed closer, I watched on helplessly as others booked various jobs in soap operas, plays and TV dramas.
Where was I going wrong? I did have a few sporadic auditions, which didn't come to anything, and so when, on one of the last performances, my closest friend called me an hour before I was to go on stage with the inviting words; "I'm about to book us tickets to Rome next week, you're coming, right?" I just thought 'Why the hell not?' It has been the presiding maxim of my twenties, for better or for worse.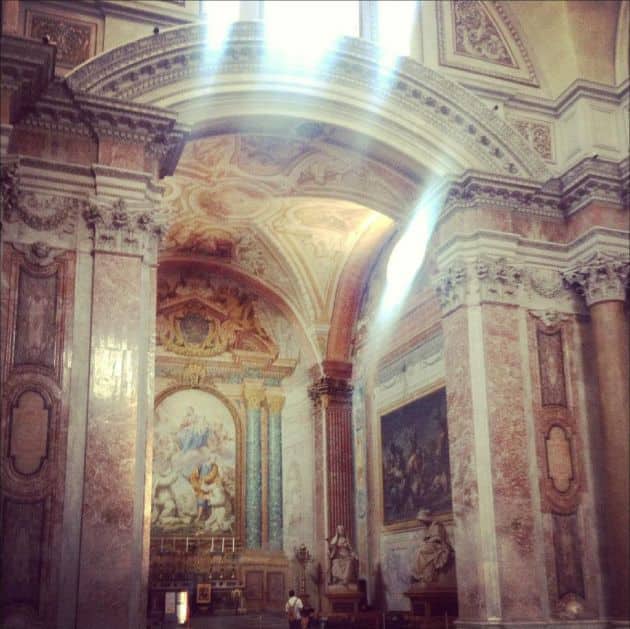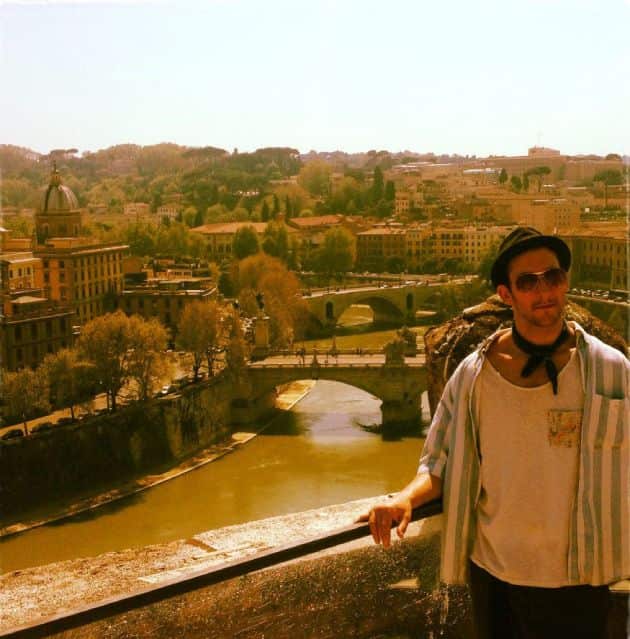 Rome presented a much needed getaway for a few days. Visiting every cathedral and piazza my feet and mind could endure and staring up at Michelangelo's genius in the Sistine Chapel, provided the much needed perspective and rest from the all consuming theatrical world. We were ready to leave, and with our backpacks headed for the train station to make the journey home. As we looked up at the departures board at the station I got a tap on the shoulder along with a familiar voice from behind me; "Tom, what are you doing here?"
I turned to be greeted with the charismatic smile emanating from Rupert Everett, whom I had said goodbye to at the after party only a week before in London. It was a welcome surprise and we sat at a train station bar over a beer and I learned of his love for train travel, this one a trip from Rome to Paris. Rupert's ease and grace has always astonished me, and I admired his fascination to unearth the nuances of every person that he meets. It was a nice end to our little getaway and we regaled on the slim chances of a meeting like the one we just had on the flight home.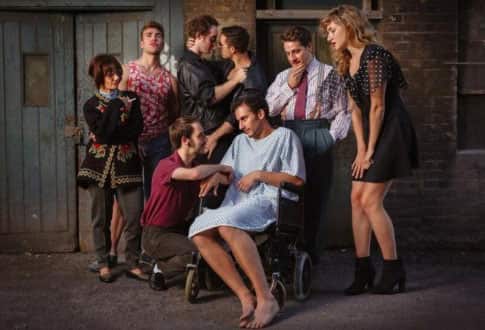 >Back to London. Job searching. I remembered the vow I made to myself about not working in a bar or hospitality again as I put on my uniform and worked late shifts at Shoreditch House members club as a waiter for the next few months. The evolution of Walter White in Breaking Bad kept me going and my new found routine of binge watching the series on Netflix during the day and working at Shoreditch House by night kept me going. After a couple of months of doing this I got a phone call from my agent for an audition for another play; William M. Hoffman's much overlooked As Is.
It's a largely autobiographical and unapologetically raw account of the destructive force of the AIDs epidemic in New York during the 1980's, and hailed as the first 'AIDs play ever written.' I say overlooked purely because of Tony Kushner's seminal two-parter, Angels in America, which tends to be the go to play when referring to this subject matter. I must confess, I had never heard of it either. I read the play very quickly and had to prepare a monologue from one of the central characters, as well as my own contemporary piece.
I went to West Brompton in the heart of West London, and delivered the audition, then went back home to continue my routine. After a couple of days I got a recall audition, but to read for the other lead this time. I went back and it was a group style audition (the worst kind), and so you saw all of the competition that you were up against first hand. I don't like that. Anyway, we didn't have a choice, so I did the best I could and then went home.
The following week another call from my agent and I had been offered the lead. The play was to be rehearsed during July in an industrial site in South East London, and then performed at the tiny Finborough Theatre (a 50 seater) in Earls Court through August. How much was it paying, I asked. "Well," my agent replied, "Not a huge amount ... It's £50 a week for rehearsals and performance." £50! - that barely covered my travel expenses. I weighed it up, and the thought of spending the summer in Shoreditch House filled me with so much dread that I quit, accepted the offer and prepared myself for the most frugal summer I had would have to endure.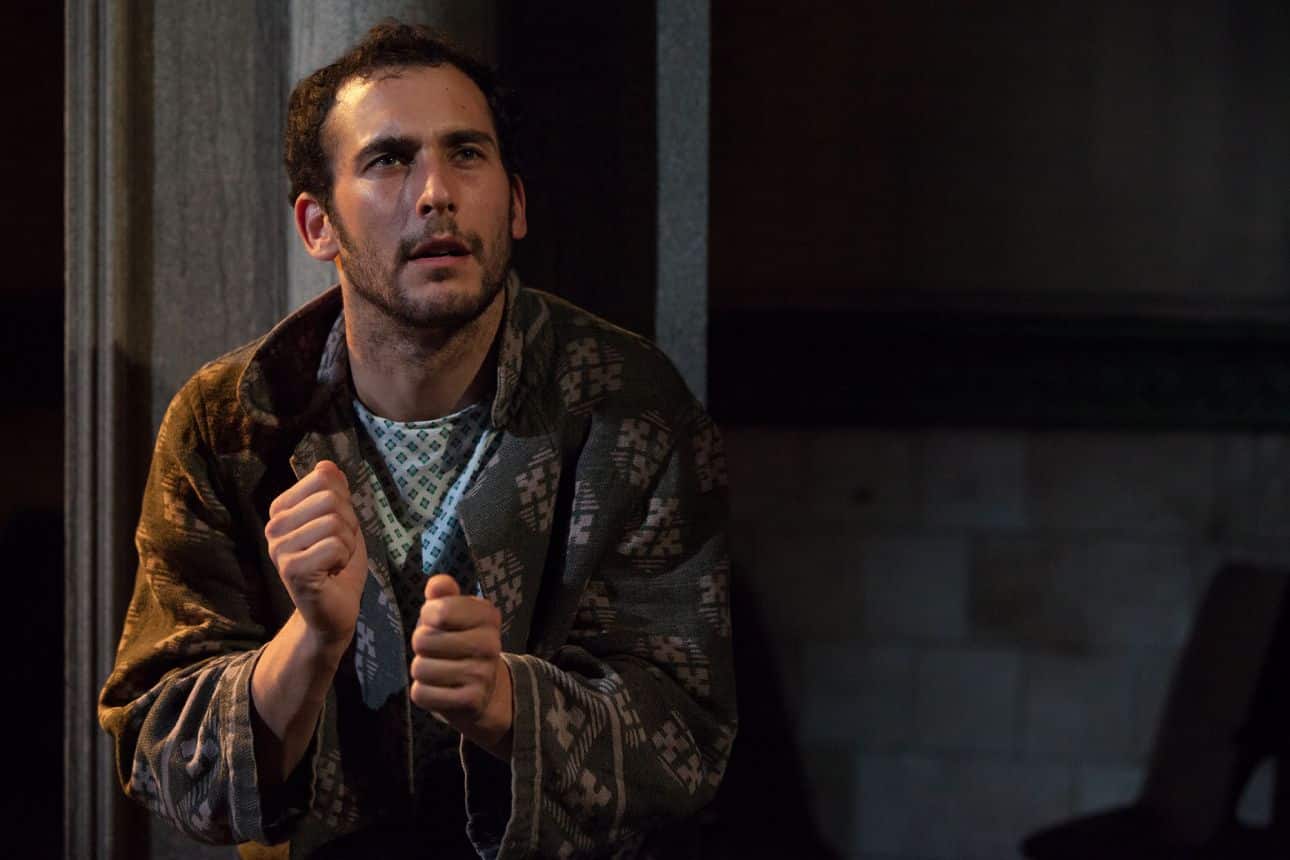 The rehearsals were challenging but extremely fun, and the talented cast I was working with made the project worthwhile. This was my first lead role in the London (albeit fringe) theatre scene, and one that I was enjoying tackling. I worked tirelessly on my New York Brooklyn accent, dived into research on the culture and history of the period, and gave myself over to the development of character and storyline for the next four weeks.
As press night rolled around I sat in the little off stage waiting area, doubled up as the theatre admin office, with my head out of the window along with a couple of the other cast, smoking the last cigarette before stepping onto stage in front of a small but intimate audience.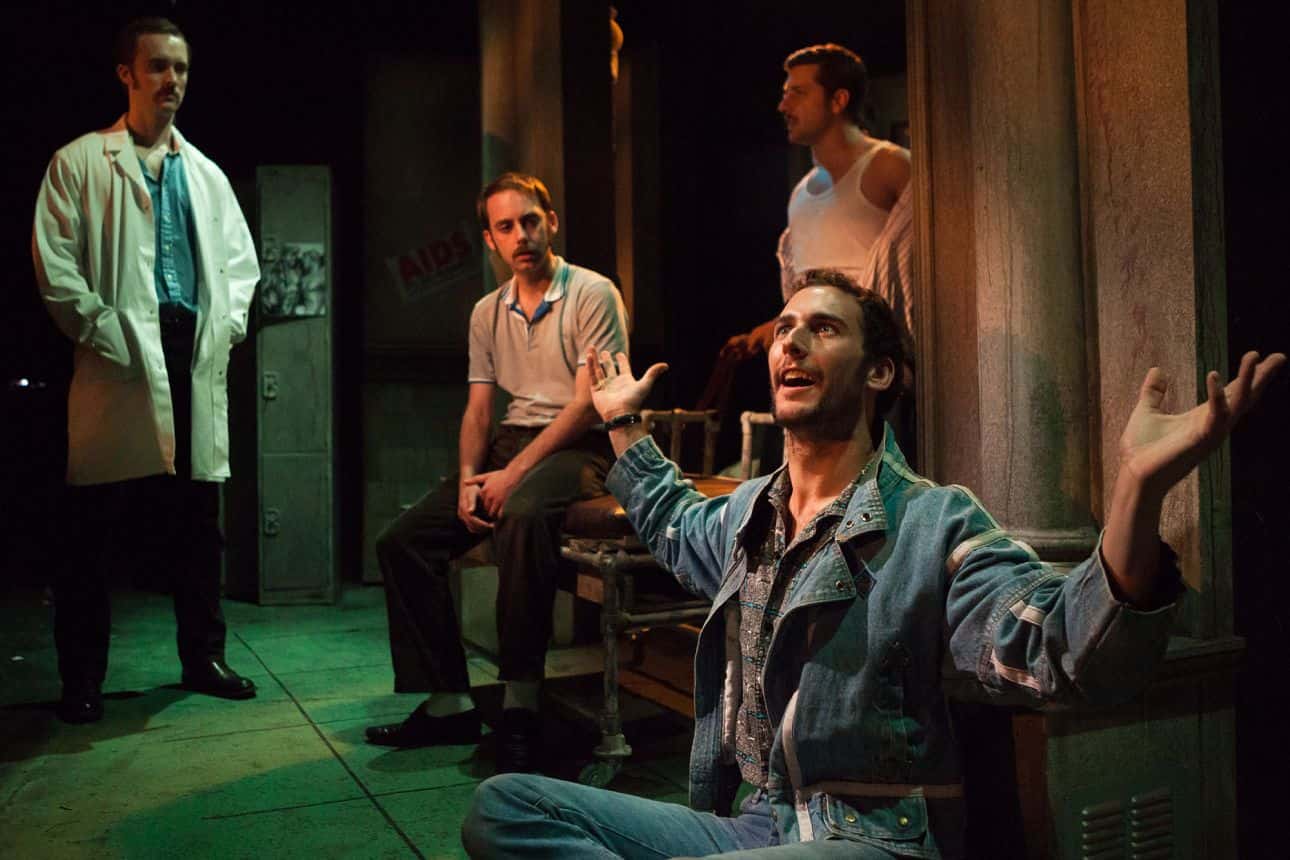 That theatre is a dream to work at in many ways. The divide between the playing space and the audience seating is negligible, meaning that you cannot escape from them. There is no hiding place and it's vulnerable to be working in an environment like that - they see everything. It forces you to become a more detailed and, dare I say it, 'better' actor in knowing that you can't get away with anything in front of them.
Every moment must be nuanced, detailed and truthful, every thought discovered in reality, and every movement from a natural physical urge, otherwise you're lost at sea. This is what I learned most from working in such a space, and despite the personal financial ruin of those two months, I had discovered so much about working through character in infinitesimal detail, and the resulting reviews were proof of that. As Is has remained one of my most accomplished performances, and a project that will always stay close.
---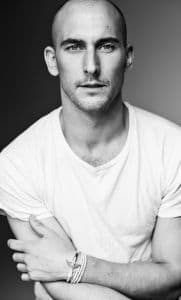 Tom Colley is a Screen and Method Acting tutor. City Academy run Acting for Screen classes across central London. Find your class below:
- All Screen Acting classes
- Screen Acting - Introduction course
- Screen Acting - Level 1 course
- Screen Acting - Level 2 course
- Screen Acting - Level 3 course
- Screen Acting Intensive Courses
- Professional Showreel Package