Want to audition but not sure what to expect and how to prepare? We have compiled our top tips for auditioning whether it be for a Company, Show or to get into further training.
Happy auditioning!
1. Read all information carefully
Ensure that you read the audition notice a few times. If you see it advertised in a dance studio, take a photo so you can go back and read all of the details. You may be asked to provide certain things such as a passport picture.
Pro tip: May be a good idea to have a video showreel which shows your style and technique as a dancer. More frequently dancers are expected to be proficient in numerous styles so a video which showcases the different dance skills you have would be best.
2. Research the production
Research the company or production you are auditioning for. If it is a show, make sure you have watched the show a couple of times so you have ideas of roles available and style they are looking for.
Pro tip: If you are auditioning for a musical theatre production you may need to prepare two contrasting songs or a monologue.
3. Be prepared with your documents
Bring a couple of hard copies of your CV and headshot. We would recommend one side of A4 for your CV and your headshot on the back. Your headshot is very important so the judges can put a face to a name.
Pro tip: Provide a headshot which is current and looks like you. A professional headshot is best. It should be a clear picture of your head and shoulders looking straight on to the camera with an uncluttered, minimal background. Colour is preferable.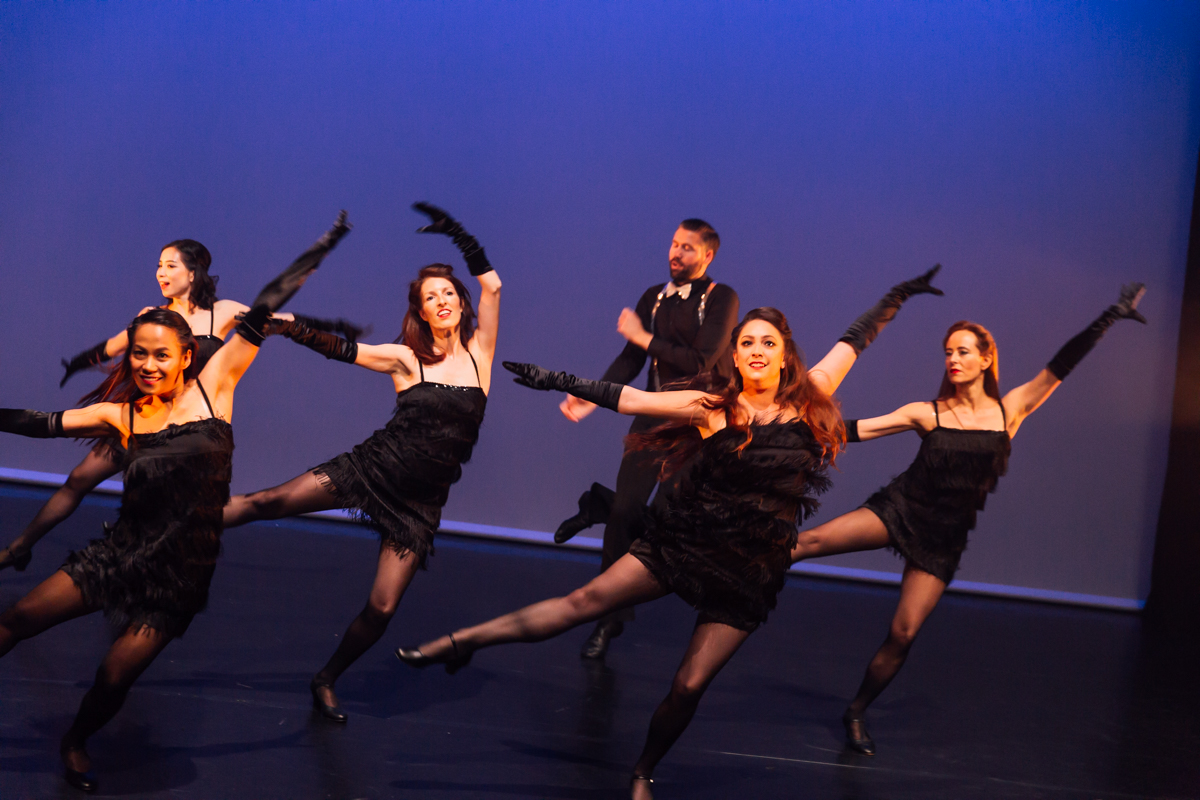 4. Be well presented
This is really important so make the time to plan. Ensure hair is tied up out of your face. This can be dependent on the dance style, for ballet, jazz and contemporary, all hair should be tightly tied back. For more relaxed styles such as street and commercial, you may want to leave parts loose but still keep the majority back and out of your face.
Wear clothing which is appropriate to the style of dance. Layers are a good idea to keep your muscles warm when waiting for your turn. Bring a few pairs of different shoes depending on the style. You may want trainers, tap shoes, and dance heels for a musical theatre audition for example.
Pro tip: If dancing bare feet, be aware of brightly coloured nail varnish which may draw the eye to your feet.
5. Pack light
Be minimal with your belongings. There will be limited space and a lot of dancers so the more you bring, the less room there will be to dance. Also keep your bag as clear of the dance floor as you can to prevent trip hazards. We would recommend bringing a small towel, bottle of water, some snacks and layered clothing.
Pro tip: Turn your phone off or on silent. It does not look professional if your phone goes off and interrupts the teacher.
6. Warm up
You may not be given a warm up so ensure you have some stretches you can do beforehand. It might be a good idea to walk some of the way to get your heart rate up before stretching. Be prepared for limited room so smaller stretches which don't take up much space are ideal.
Pro tip: Don't be put off by other dancers' warm ups and stretches. Focus on your own warm up and trust that this is what works best for you.
7. Learn the steps
Memorising choreography is a key requirement of auditioning. Often you will learn a long routine within a short amount of time. Judging panels look for the skill of being able to pick up routines quickly so take a look at our blog on remembering your steps if you need to improve this skill.
If you cannot see the instructor from where you are standing, look for someone who can see the instructor and is doing the routine correctly and watch them. You will be required to dance in smaller groups where you may be at the front so make sure you feel confident with the choreography.
Pro tip: Don't be afraid to ask the instructor questions clarifying the routine. Most choreographers are looking for dancers who can pick up the intricate details such as a hand position, or eye-line.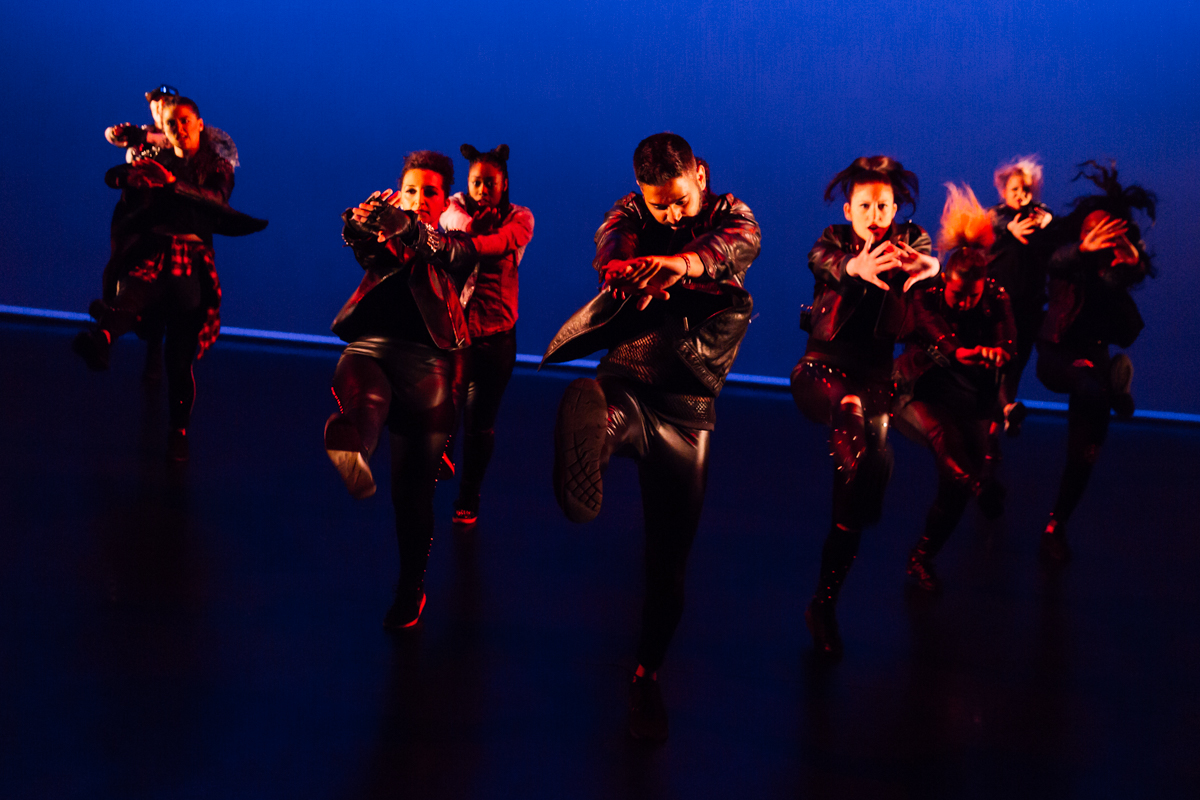 8. Stay in place
After performing in smaller groups, stay where you are until the judges thank you and ask for the next group. Often they will need to write up some notes on each dancer which can take some time. It is easier if you stay in your place so they can remember you.
Pro tip: Don't be put off if the judges ask you to perform again, it is difficult to see all dancers in one performance. They want to make sure they see everyone equally.
9. Thank the judges
At the end of the audition, thank the judges for their time. This is a great way for the judges to see you up close and are more likely to remember you. With so many dancers it can be difficult for them to put a name to each face.
If you do not get selected for the next round, exit graciously. It can be disappointing not getting chosen however remember there will be lots of other auditions.
Pro tip: When thanking the judges be aware of the limited time they have. Be concise and polite.
10. Practice makes perfect
Once you feel ready, audition for as many different things as you can! Like interviewing, auditioning is a skill and the more auditions you go to the better you will become. It is good to audition for things you don't particularly want as when you do really want to get in, you will be prepared.
Pro tip: Look out for audition notices in dance studios, as well as these websites: The Stage, Dance Europe, London Dance, and The Place.