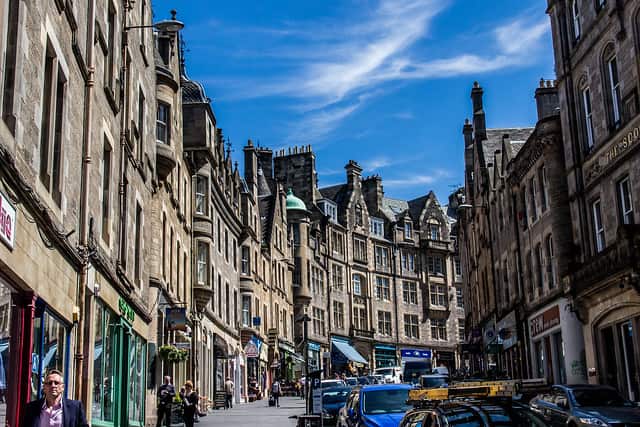 It's here again, the most highly anticipated event of the year for actors, performers, comics, storytellers and creatives of all kinds, the Edinburgh Fringe Festival.
As with every year, our brilliant and talented tutors, students and City Academy alumni are bringing creative and vibrant acts to the Fringe. This year we're going to see the highest number of comedy and stand-up talent from City Academy take to stages across Edinburgh.
Stand-up tutor and professional comedian Kate Smurthwaite knows how important this world renowned platform can be to fledgling performers:
"There are lots of benefits of giving comedy a go: boosted confidence, public speaking skills, making new friends and having a lot of fun, but for those that really get the bug, the dream is often a solo show at the world's biggest arts festival. And if that seems out of reach, lots of my graduates have teamed up with classmates and brought a group show to the Fringe. One of the most exciting things about teaching Stand-up comedy with City Academy is arriving in Edinburgh for the Fringe, ready to do my show, and walking round a corner and seeing a giant poster of one of my graduates"
Check out Kate's comedy at the fringe with her solo show, Bitch and a secret late show, Late With Kate.
City Academy alumni and tutors are performing in an array of solo shows, cabarets and group gigs this season - so here are just a few of our 'hot picks' for shows not to be missed if you're heading north for the Edinburgh Fringe Festival this year!
Edinburgh Fringe Festival: Our Top Picks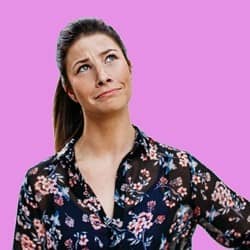 FIONA RIDGEWELL: EVEN DIZNEY NEEDS A DAY OFF!
Fiona Ridgewell is the epitome of positivity... but she's struggling to keep a PMA as she stumbles through life trying to achieve the ultimate fairytale. A 45-minute WIP from Piccadilly Finalist 2017/2018 including gags and stories! 'I could easily imagine seeing Fiona as a panelist on 8 out of 10 Cats Does Countdown or Would I Lie To You? in the near future. She has the confidence, charisma and humour to take her far' (Audience review).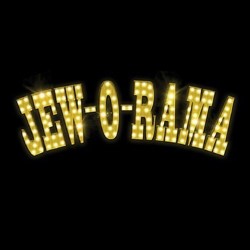 JEW-O-RAMA FROM AARON LEVENE
After a sell-out run at the Camden Fringe 2017 and four-star reviews at the Edinburgh Fringe 2018, Jew-O-Rama returns to Edinburgh bringing you the best Jewish stand-up comedy at the Fringe. Rotating line up changes every day. Free and right off the middle of the Royal Mile! **** (Jewish Chronicle). **** (TheEdinburghReporter.co.uk).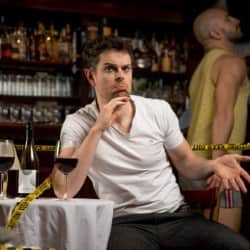 GARETH'S GAY DATING DISASTERS
Tired of Tinder? Had it with Hornet? Ghosted on Grindr? You are not alone – come to this combined cabaret, comedy and bingo show. Join Gareth Edward as he navigates the brave new world of digital dating. Bring high hopes, and low expectations. Expect some new songs, amusing anecdotes and perhaps a bit of late-night flirting. You can even dump Gareth by text message at any point during the show! Features the original songs Delete the Apps, Masc4Masc, and Back on the Apps.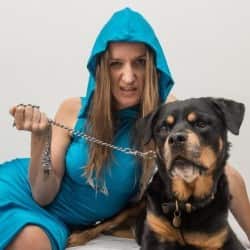 KATE SMURTHWAITE: BITCH
What do you do when after 15 years of making people laugh and campaigning for human rights, you're still best known as 'that feminazi bitch off the telly'? The Have I Got News For You writer and international award-winning comedian is doing the only thing that's left: owning it. 'Fun, energetic and full of ideas' (John Cleese). 'One of the wittiest gun-slingers I've ever seen on stage' (Spectator). 'I would deep throat you till you can't talk' (YouTube User). You created this monster, don't be surprised when it eats your children.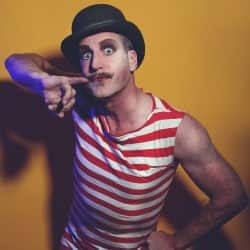 MAGIC FARAWAY CABARET
Always packed, this 'fab lil' cabaret party' (Time Out) returns for its sixth year. Magic, variety, burlesque and sideshow acts are gift wrapped by Mister Meredith in a world of fun and games. This night really is like no other at the Fringe; the boundaries of innocence and worldliness collide, featuring top names and fresh new acts in The Voodoo Rooms' unique buzzing speakeasy atmosphere. 'An amazing compère' (BurlesqueBibleMag.com). 'A subversive compère who takes pride in getting the city boys a little hot under the collar' (Telegraph). 'One of the greatest cabaret performers of his generation' (ScotsGay.co.uk).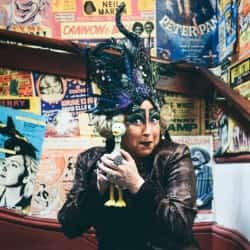 ADA CAMPE AND THE PSYCHIC DUCK
Sometimes it's the most unexpected and delightful moments that shape your future. Join award-winning variety artiste Ada Campe and her Psychic Duck for a show about wonderful women, strange encounters and a fairground mystery. 'Ada Campe made me laugh more than anyone on the circuit for years. Genius. (Sandi Toksvig). 'Extravagantly mischievous persona… A real original' (Chortle.co.uk). 'Resembles an unhinged super-villain' (DIVA). 'Very very funny' (Edinburgh Magic Circle). 'Sorcery wrapped in the kind of storytelling that would make Scheherezade jealous' (Kate Copstick).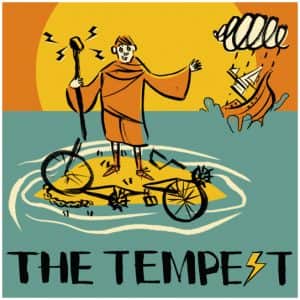 THE HANDLEBARDS: THE TEMPEST
A shipwreck washes the court of Milan up onto a mysterious desert island, inhabited by magicians, sprites and monsters, where nothing is as it seems…Join this all-female troupe (including City Academy acting tutor Katie Sherrard) for a riotous bicycle powered production, filled with magic, musicality and Shakespearean mayhem.