Travel writer and City Academy tutor David Atkinson offers his six top tips to make your travel writing stand out from the crowd.
Anyone with a blog can be travel writer — but very few travel blogs really stand out.
In fact, many of the stories I see remind me of the what-I-did-on-my-summer-holidays stories we all used to write once back in school each September.
It's fine post your travel musings for friends and family. But getting published, establishing yourself as a freelance writer and, best of all, getting paid for your writing? Well, that's a whole different matter.
So how can you make your writing stand out from the crowd?
Well, based on some 20 years of freelancing, I've formulated my six top tips to instantly elevate your writing above the white noise.
Keep these in mind while drafting your feature and check out the links to some of my recent stories as examples.
1. Think people, not places
The best travel stories are not about places. They're about the people who live in those places. So, talk to local people and weave their stories into your narrative. Nothing adds life to a story like pithy direct speech.
Try this story for the i Newspaper, using case studies to add human interest:
https://inews.co.uk/inews-lifestyle/travel/apple-day-herefordshire-cider-circuits-car-bike-731562
2. Find the story
A lot of travel stories are very information led. That's fine but the stories that really stand out tell proper stories. So, tell a story, find a proper angle and target your readership. Maybe try a different approach. A more opinion-led style demonstrates local expertise and avoids perpetuating the same old purple prose.
This feature for Telegraph Travel, took a breaking-news event to showcase my local knowledge:
https://www.telegraph.co.uk/travel/news/move-taj-mahal-welsh-slate-quarries-just-fascinating/
3. Get it right
Commissioning editors don't have the time, nor the inclination, to correct your spelling, cut down your copy if you bust your word count and punctuate your sentences correctly. You want to get more work? Then get the basics right and check it over carefully.
4. Work with the medium
... not against it. Writing for print? You have the luxury of longer-form writing and more descriptive language. But if you're writing specifically for online, then take a leaf from George Orwell's book and keep the language more direct. People are often reading your articles on mobile devices, so format the text for the screen.
Try this one for The Sun, written in a more concise, tabloid style:
https://www.thesun.co.uk/travel/15324743/luxury-stay-carden-park-winery-cheshire/
5. Spot the openings
Publications thrive on regular sections, such as '48 Hours' (The Independent), or Grand Days Out (Daily Mail). This is often your way in, especially as a first-time contributor. Editors need to fill these sections every week or month, and they often to look to freelancers to plug the gaps while their regular writers are handling the cover feature. So, read, read and read some more.
6. Strictly business
Travel writing is a job. Treat it as such. You're working as a specialist reporter, covering a niche area. Ideally, you are demonstrating your local expertise in a destination — whether it's North Wales or Nigeria. Finally, if you want to be regarded as a professional, then act professionally. And expect to be paid … accepting no payment in return for your hard work, ideas and creativity devalues writing for everyone else.
That's something we will discuss in the forthcoming course. Speaking of which...
To help you master these travel-writing techniques, I am running a new City Academy writing course, starting on September 21. During this six-week course, running flexibly online, I'll share my insider knowledge of freelance travel writing.
This course is suitable for all professional writers — from the early stages of your writing career to established writers looking to refine their skillset in an increasingly competitive freelance market.
Join me this autumn and I'll help you take those tales of summer holidays and turn them into pitch-worthy copy — not another back-to-school essay.
---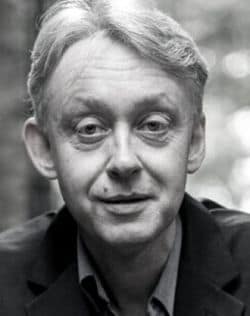 David Atkinson is an established freelance travel writer with bylines including the Daily Telegraph, The Guardian and Daily Mail. He is also a writing tutor for City Academy.
Find out more about our range of Writing courses: https://www.city-academy.com/writing-courses
Read more about David at https://www.city-academy.com/tutor/david-atkinson.