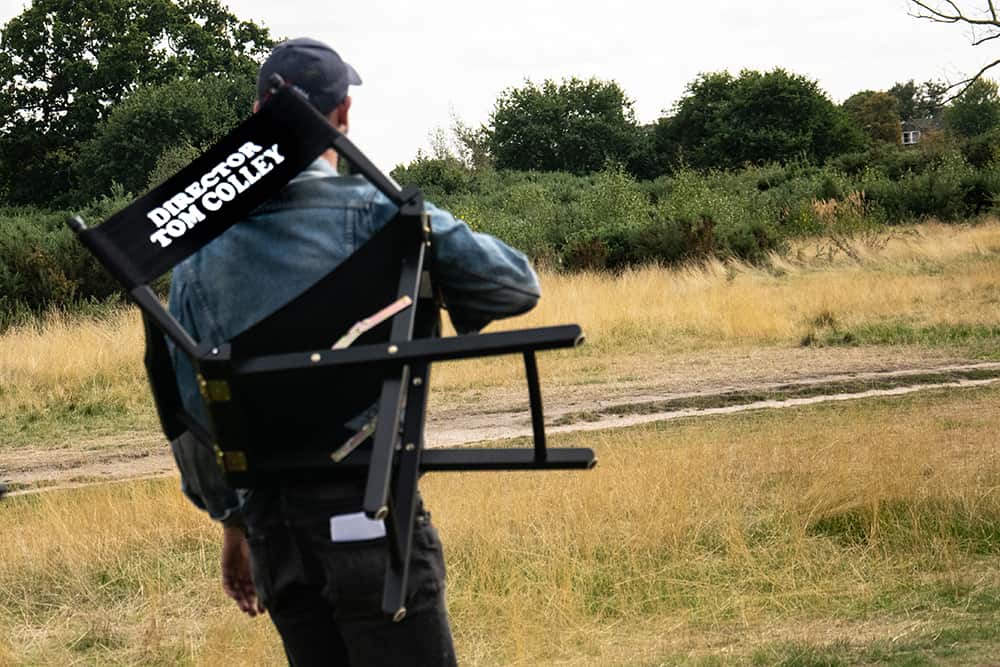 Tom Colley is a professional actor and he teaches Screen Acting here at City Academy. He has many years of experience in front of the camera, but when shooting short film Age of Reason this September, he took on the role as film director for the first time. The short film came about as a result of our Script A Short competition, which saw writing student Edo De Bruijn submit the winning script; a psychological thriller about a young boy living in a remote commune who discovers that not is all as it seems.
If you have ever wondered what it's like to be a film director, keep on reading as Tom shares his experience...
Filmmaking is a long process. I have known this only through an actor's perspective. I was always aware that every time I stepped on set I was part of a process that can take months, and sometimes years, to finish, but I've only been present for one small step in the journey. The pre- and post-production elements only existed in a certain part of my conscience, and yet for Age of Reason, my first directing and producing experience, I found myself as a major component in all three main areas.
This was an Olympic leap into unchartered territories. I approached it with a blend of excitement and apprehension; will we be ready for the shoot? Will I work effectively with the actors on set? What will be my reaction to the first edit?

I had the filming dates locked four months before, with the absence of a script, a crew and a cast. All I knew was that I had two days to film 'something' and I prayed that the right script would jump out at me and I would be able to grab it and hold on, as does a bear waiting in the shallows of a river for the salmon run.
On the first read of Age of Reason I knew instantly that it was a script I wanted to film. The characters were defined, the concept was unique, and the narrative was told so well through the six page limit. I re-read it. This time it jumped out at me visually; I saw how this film would look, I saw shot compositions, I saw the location, and it hooked it's claws to me. Needless to say, it won the competition.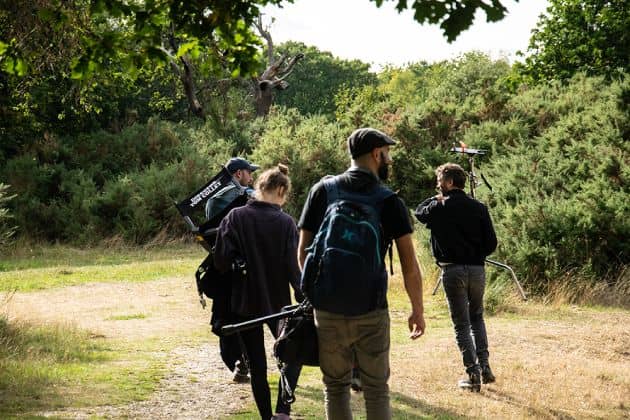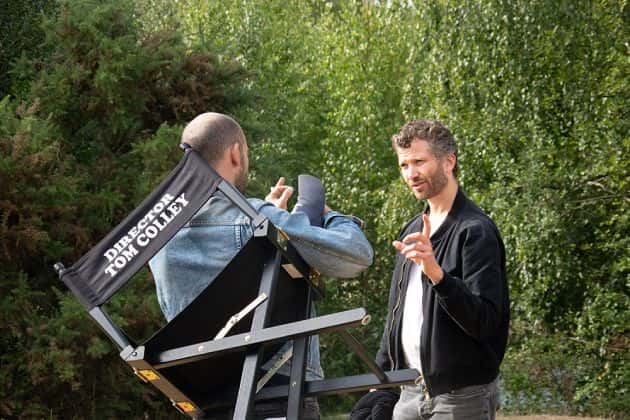 Starting Pre-production
We dived into pre-production. The script was put to the test as Edo (the script writer) and Jon (our Head of Writing) worked at re-drafts to formulate a shooting script. My first concern was finding the location. I obsessed over shooting this film in an environment that would truly support the world Edo had created on the page.
I flirted briefly with the idea of filming it in a Celtic Harmony camp in Hertfordshire, amongst a beach hut community on an estuary in Essex, and even in the woods and hills of the town that my parents now live in. For financial reasons it was determined that the location had to be in the London area, and I decided to go for a walk in the vain hope that an idea would spring to mind.
I stumbled across Hollow Pond, in Leytonstone, and couldn't believe what I found. A beautiful natural park with pockets of unspoilt woodland, and a serene horseshoe lake that betrayed its urban surroundings. It was utterly perfect, and after Edo's confirmation, I went about securing it; a laborious back and forth of negotiations, eventually leading to a contractual agreement ten days before the shoot.
As film director, assembling the right crew for the demands of the project is another vital step in the filmmaking process. After securing a wonderful DOP (Laura) to work with on the film, the rest came smoothly. The crew grew to twenty strong, all imperative for the realisation of this film, and before long myself and Laura were traipsing around Hollow Pond discussing how we were going to shoot this script. Imagining concepts and atmospheres for the film made it seem real to me.
I had the grand vision of sweeping drone shots (cut due government regulations unbeknownst to me), sweeping steady-cam shots and a lot of camera movement. In hindsight it was all outrageously ambitious, but it did no harm at the time to speculate and dream as we waded through swathes of knee-high yellow grass, and gazed out over a lake home to a few majestic swans. It was all coming together in my mind.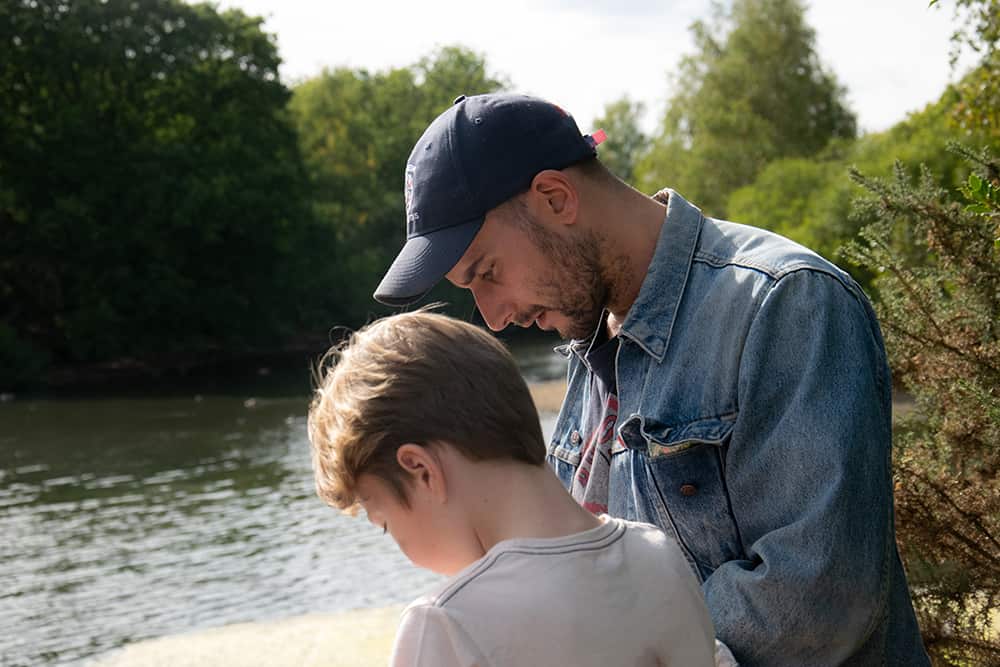 The All-important Casting
As film director, casting the film was another key component I was obsessed with getting right. After all, as James Cameron says; "The magic doesn't come from within the director's mind, it comes from within the hearts of the actors." A director is a facilitator for the narrative, but when on set it's the actors that bring the characters, and thus the story, to life.
It's important for the director to transfer his or her vision in such a way that the actors can truthfully embody and effectively develop their character's journey on camera. After a self-taping process the cast was assembled and we had a read-through along with key crew members. It was wonderful to hear the script come to life, even if it was around an office table. It gave me a fresh perspective on the relationships in the film, a perspective that I worked on with Edo over the next two weeks leading up to the shoot, getting the script exactly how we wanted it. No stone was left unturned.
It was 6am on Saturday morning and I was loading camera equipment, set, props, food, and the unit base into a van, ready to transport to location for 8am. I was fuelled with adrenaline for the weekend, and further bolstered by the various crew and cast members that were turning up. I loved meeting people, welcoming them to the project, and witnessing the creation of the project unfold in front of my eyes; the camera department worked on readying equipment, the art department were putting final touches on pieces of set, the unit base was being constructed, and actors were going into costume and make up. This was a profound moment for me whilst, as a bystander, I observed with humble gratitude the eagerness with which everyone worked on this first morning to be ready for the first set up.
One of my favourite parts of the weekend was working with Gemma (1st AD). We were in a constant state of problem solving in order to ensure the intended coverage was captured. Being a film director means more than just working with actors; hair and make-up, costume design, art design, and lighting and camera, are all crucial cogs in a complex machine. Having Edo there by my side for it was a treat, and we worked together to discover nuances in the script that were being potentially overlooked.
Laura and her camera department were a dream team. I would often busy myself between set ups by talking to actors, or chatting to Gemma and Ella (2nd AD) about what we had just shot. I would turn back to find the camera department were ready for the next shot, saving us a huge amount of time over the weekend.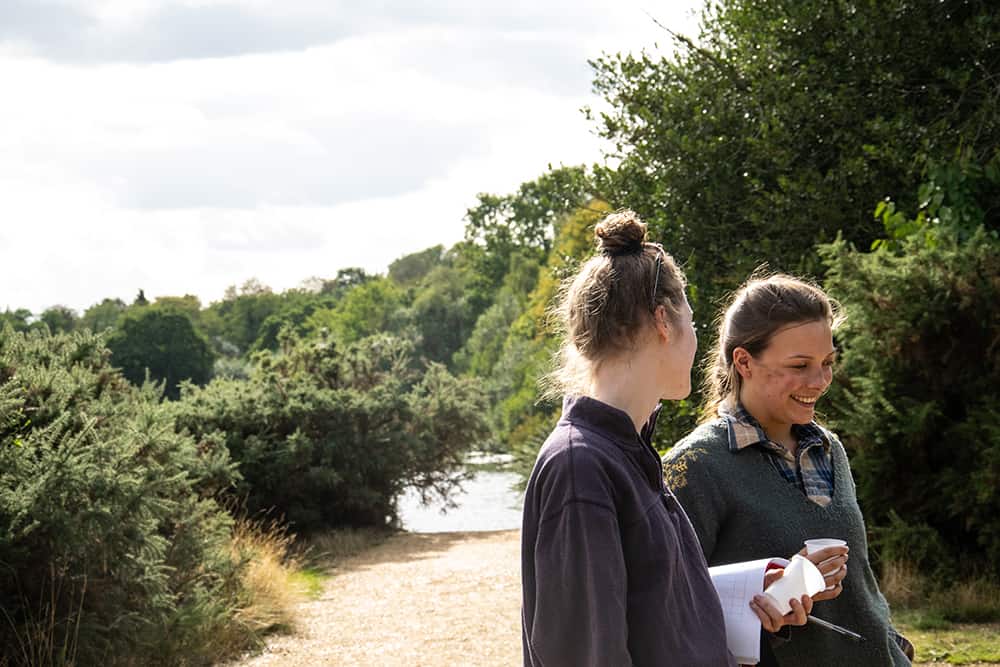 Unforgettable Film Director Experience
I felt confident as a film director that working with the actors was going to be one of the more enjoyable parts of the shoot, and for the most part it really was. There were only a few moments that I doubted my own ability in translating what I wanted from a performance. As with anything in the arts, there is no perfection. That's impossible to achieve, as much as anyone would like to convince you otherwise. In film performances we don't want perfection either, we want truth. We want to see the ugly just as much as the beautiful. I had to remind myself of this a few times whilst communicating with the actors.
All in all, this experience was unforgettable. Once all the adrenaline wore off it took me a week to recover from the shoot. I reflected upon it constantly, what things worked, what didn't (very few), and got ready to start the edit. I'm about to go into studio for the second cut of the film. This is where we start moulding it into the product that people will see. I'm eager and nervous all at once. It's like the work has only just begun...
---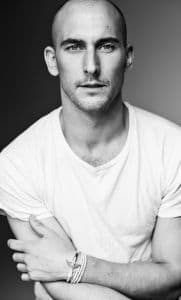 Tom Colley is a City Academy Screen Acting, and Method Acting tutor - City Academy run adult Acting for Screen classes and Filmmaking classes across central London, find a class for you below:
- All Filmmaking Classes
- All Screen Acting classes
- Screen Acting - Introduction course
- Screen Acting - Level 1 course
- Screen Acting - Level 2 course
- Screen Acting - Level 3 course
- Professional Showreel Package