We spoke to Ann-Marie Lennon, founder of TwerkFit®, about the latest dance fitness class that is fun and a real twerk-out for your body.
Let's start at the beginning...what is Twerking and where does it come from?
You can trace the origins of twerking to the Ivory Coast in West Africa from a style of dance called Mapouka. The dance has existed for centuries and follows the same movements of Twerking. Watch a video to see here: https://youtu.be/l1E0LAJVKes
Then came Whine - a regional dance from the Caribbean - described as the thrusting or rotating of the pelvic girdle in a rhythmic pattern. Sound familar? In other parts of the Caribbean, like Jamaica, you'll see people whining to Dancehall music.
Twerking and the word Twerk however was first mentioned in New Orleans in the 1990s. Since then it has gained popularity and notoriety in pop culture through the likes of Beyoncé.
What is TwerkFit? And why is it such a good way to keep fit?
TwerkFit is a dance fitness class that combines all the fun and movement of Twerking with the intensity and toning of a fitness class. You'll learn new dance skills, that you can use on the dancefloor, while toning and building stamina.
In TwerkFit we focus on legs, bums and tums, for a cardiovascular exercise that improves your muscle tone. You'll leave the class knowing that you've just werked your body!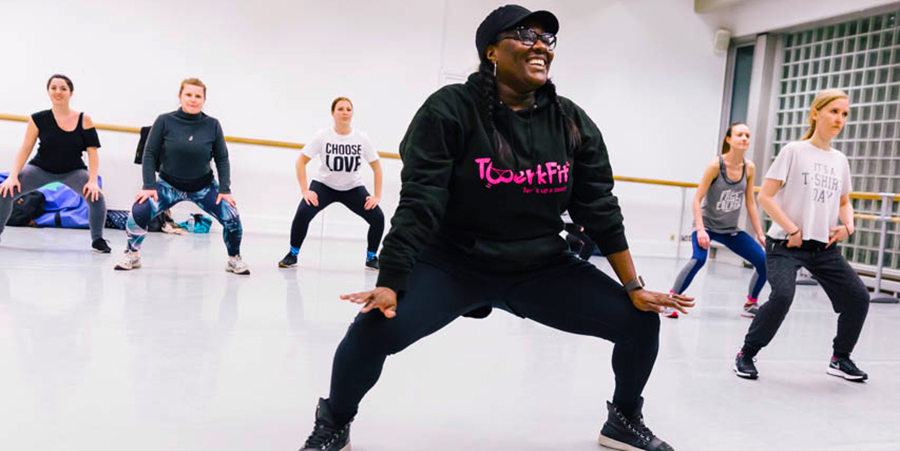 If someone said to you, "but I can't Twerk" what would you say?
Everyone can twerk! It's mostly focused on hip isolation. Give me an hour and I'll have you twerking like a pro!
Describe TwerkFit in three words...
Fun, Energetic, Twerktastic!
However don't take my word for it. Other students have described (in more than 3 words):
"I loved the class. If getting fit was this fun, I would have started a long time ago. My bum is sore but I'm ready for carnival!"
"I don't like going to the gym so this class was perfect for me! I was able to work on all the right areas without it feeling like a workout! The dance teacher made the whole experience so fun, energetic and friendly."
---
City Academy run TwerkFit classes, after-work, across London. To find out more select your preferred Twerking location below: